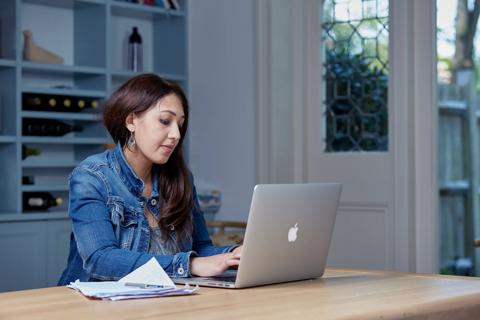 Could you use your online networks to help us to recruit new potential donors?
Educating people about joining the stem cell register is really effective – and social media is a great way to reach as wide an audience as possible.
Social channels like Instagram, Twitter, Facebook and LinkedIn are designed for people to use without having to be experts in technology or design. They're an effective, easy way to get your message out there.
Young men make up only 15% of our register, but they're far more likely to be chosen to donate by transplant centres and provide more than half of all donations.
If you have access to a network of young men – for example, if you play on a football team, or know someone who does – you could use some more specific tweets to encourage them to join the register.
Recruiting minority ethnic donors
There aren't nearly enough people from minority ethnic backgrounds on the stem cell donor registers worldwide.
We urgently need more people from these backgrounds to sign up – because there are fewer people from minority ethnic backgrounds in the UK, they are at an immediate disadvantage when it comes to finding a matching donor.
We have further information about our lifesaving work on our Frequently Asked Questions page.
It costs £40 to recruit each new potential lifesaver to our register – so we need people to raise vital funds as well as signing up!
There are so many ways you can support us – from donating money, to taking part in an organised event, or fundraising with your friends. Every pound you can give or raise helps give more people a second chance at life.
If you'd like to get involved, we'd love to hear from you! Find out more in our Fundraise with us section.
If you'd like to promote Anthony Nolan on your own website, forum or blog, just let us know and we can provide a suitable logo and text for you to use.
If you have contacts in the press that you think could be useful, you can contact our press team on press@anthonynolan.org
If you have any other ideas to spread awareness and raise funds, please do get in touch – we'd be really happy to help.
And finally, we've said it before but we'll say it again: thank you!
Information published: 17/01/22
Next review due: 17/01/25
Related links
Support for parents, families and friends