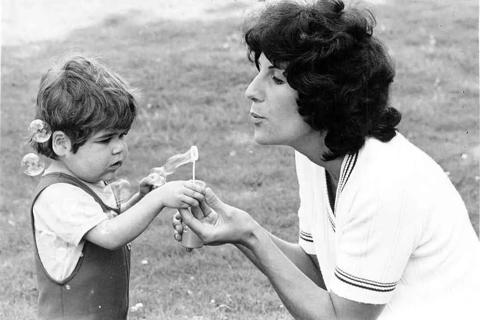 Why should I make a will?
A will remains one of the most important documents we make during our lifetimes, affecting the wellbeing of those closest to us and the values we care about.
While having a properly prepared Will is not a legal requirement, it is something that provides peace of mind for you and your family. Having an up-to-date Will helps ensure that your wishes can be carried out and money and belongings will go to the people and causes you support.
Can I both provide for my loved ones and leave a gift?
Yes – to do this, many people choose to leave a share of their estate, or 'residuary gift', which enables them to look after their loved ones and financial commitments first and use their remaining estate to leave a charitable gift.
You can still leave a specific amount, or `pecuniary gift`, to charity if you'd like. This is just like leaving a sum of money to a loved one in you Will, you'll need to make sure that your estate can cover these gifts to avoid any complications. This involves estate planning, looking at what you have now and deciding to whom it goes.
I'm not wealthy - can I still make a difference?
The size of gifts which Anthony Nolan receives varies greatly and we are incredibly grateful and proud to receive gifts both great and small. Even 1% of your estate could save the life of someone with blood cancer, so however much you decide to give is sure to have a real, lifesaving impact.
When should I write a will?
If you haven't already written a Will, there's no time better than now. If you already have a Will, you should review it regularly, particularly when your personal circumstances change. For example, if you get married or divorced, you have new children or grandchildren, or you move to a new home.
Can you help me to write or amend my will?
Anthony Nolan's Legacy Manager is unable to provide legal advice, though can help you with some of the basic questions you may have. We recommend that you consult a solicitor to confirm that your Will is legally valid and carries out your wishes.
Yes, although a 'do it yourself' Will may prove to be a false economy. One tiny error can invalidate the entire Will, so we strongly recommend that you employ a solicitor to do the work.
What will it cost to write my will?
Writing a Will is not as expensive as you might think. Solicitors can provide estimates on request, but the cost will depend on how complex your affairs are. It's best to telephone a few solicitors to compare the services that they offer and their fees.
Where can I find a solicitor?
We're unable to recommend a particular solicitor and suggest that you contact The Law Society who can provide details of solicitors in your area, including those who specialise in Wills and probate. We always recommend that a Will should be drafted by a qualified professional, such as a solicitor, as their businesses are regulated by law.
What are the tax advantages of leaving money to charity?
Leaving a charitable legacy is a great way to benefit worthy causes but it can also benefit you when it comes to inheritance tax. In certain circumstances, especially with larger estates, a charitable bequest can help to reduce the inheritance tax you pay on your estate. Gifts to charities are completely tax-free. The laws on Inheritance Tax can sometimes change, so we suggest checking here gov.uk/inheritance-tax for up-to-date information.
What if I want to change my will at a later date?
It is advisable to review your Will every few years or at a time of any major life event such as getting married or moving to a new home. We would recommend writing a new Will but you can make a small change with a 'Codicil', a document which acts as an addition, amendment or supplement to the original Will.
If you have any other questions, please contact our legacies team on 0207 424 6626 or email legacies@anthonynolan.org