If you're not sure where to start with your fundraising, then we're here to help.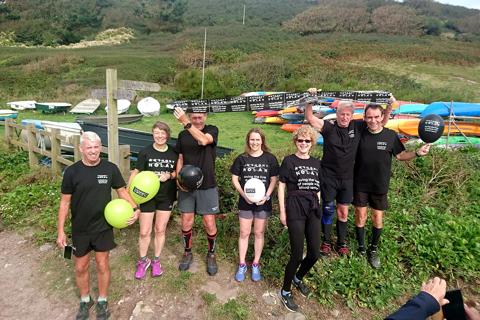 Whether you have a fully-fledged master plan, or a rough sketch on a napkin, we want to chat, so get in touch now!
Here are some bright ideas
We have endless ideas to get the ball rolling, from an A-Z of fundraising, to seasonal ideas to inspire you all year round, check out our resources to begin your lifesaving work.
And if you like the look of these, head to our fundraising materials page for everything from How To Guides to plan with, to balloons and bunting to decorate.
Our supporters are our number one inspiration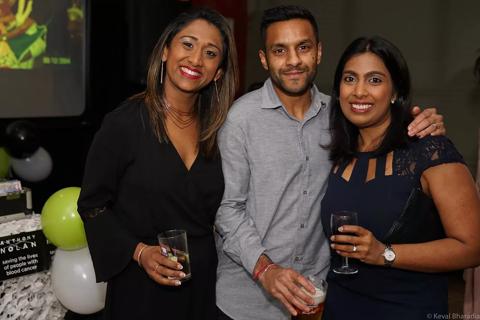 Remembering Raks
In 2017, Poonam launched the 'Remembering Rak's campaign in memory of her husband, who sadly passed away in 2014 after his stem cell transplant to treat myelodysplasia (MDS) was unsuccessful. Poonam decided to mark what would've been Rak's 40th birthday by taking on an incredible challenge.
'The response was amazing with friends and family taking on all sorts of challenges from giving up chocolate to abseiling down incredible structures, and walking 40 dogs to climbing mountains.
'I also took on a number of challenges, including a party in celebration of Raks' birthday which raised over £1000 in one night! It was the perfect opportunity to come together and remember Raks. We've now raised over £46,000 through the Remembering Raks campaign, something I think he'd be proud of.'
Find out more about fundraising in memory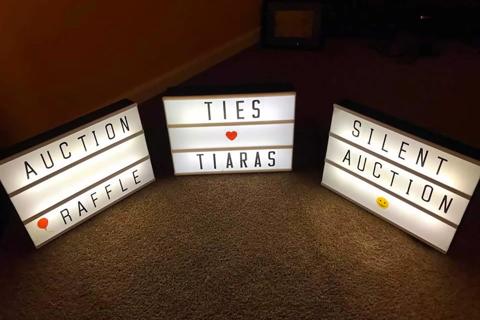 Ties and Tiaras
After Rebecca was diagnosed with acute lymphoblastic leukaemia (ALL) in 2011, she went on to have a stem cell transplant in May 2012.
'We've held everything from curry bingo nights, fish and chip quizzes, to Halloween parties. From small events like Christmas gift wrapping in shopping centres, to our big Ties and Tiaras Charity Ball, we're always thinking about what's next, as so far we've raised over £21,000.
'I cannot put into words how thankful I am for my donor, and will be forever grateful to him. If it wasn't for donors like him and Anthony Nolan, I wouldn't be here today.
Inspired?
Then get in touch! We want nothing more than to chat to you about your plans – there's no such thing as a bad idea and we're happy to talk.