Our Strategic Leadership Team runs Anthony Nolan day-to-day
Henny Braund MBE
Chief Executive
When Henny joined Anthony Nolan in 2009, she set out a bold ambition to transform the registry's ability to meet patient need. Early on, Henny established a far-reaching strategy that included a radical transformation of Anthony Nolan's brand and communications. Now, she is driving forward the new organisational strategy, 'Together, We Can Save Lives', as Anthony Nolan leads the way into a future of new treatments, new ways of working, and new opportunities to save and improve more lives.
At Anthony Nolan, Henny works with staff at all levels, Trustees and supporters, as well as with external stakeholders, such as government departments. Henny, who was named as the Charity Times Charity Principal of the Year in 2013, sees it as her role to deliver our vision, champion our cause, and to galvanise people to help our lifesaving work. Inspired by the passion and commitment of Anthony Nolan's staff, Henny works to build on the charity's rich history and secure it a successful future.
Previously Resources Director at Shelter, the housing charity, Henny draws on 20 years' experience in the voluntary sector. She is a former Trustee for the Small Charities Coalition and was Chair for Aids and Housing (Health and Housing). She has also been a Trustee for Thames Reach and Shelter Trading.
Henny is a current Board member of World Marrow Donor Association (WMDA), the Association of Medical Research Charities (AMRC) and The Mix.
Henny was awarded an MBE for services to stem cell transplantation in June 2021.
Nic Alderson
Chief Operating Officer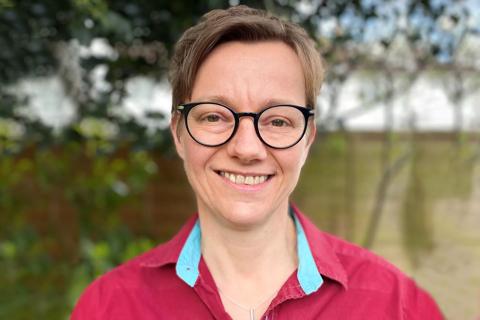 Nic Alderson is the Chief Operating Officer at Anthony Nolan. Nic is responsible for all our operational and commercial services, and for ensuring patients, donors, partners, transplant centres and the wider clinical community receive a high-quality service both in the UK and internationally. Nic leads the Donor and Transplantation Services, Laboratory operations, Patient Services, Cell and Gene Therapy Services and our Cord Blood Programme. Nic is passionate about continuous improvement and using analytics and technology to ensure we are delivering the best we can for all our stakeholders.
Nic has 20+ years' experience in the charity sector and been an active volunteer in several HIV and LGBTQ+ organisations. Having previously worked at Save the Children, Positively Women, Refugee Council and Shelter, Nic joined Anthony Nolan in 2013 after five years at the NSPCC where she was Director of Planning and Performance and led on the programme management of the delivery of the children's services.
Nic lives in South London with her wife, three children, two cats and a dog and in her spare time loves to do boxing, yoga, reading, cooking and spending as much time as possible outdoors.
Professor Steven GE Marsh BSc, PhD, ARCS, FRCPath
Chief Bioinformatics & Immunogenetics Officer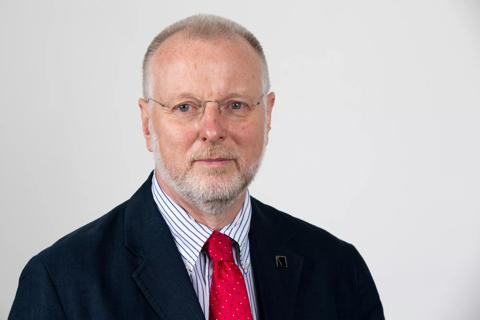 Prof. Marsh heads the immunogenetics and bioinformatics research in the Anthony Nolan Research Institute. He is also Professor of Immunogenetics at University College London and Chairman of the World Health Organization (WHO) Nomenclature Committee for Factors of the HLA System, and the WHO/IUIS Nomenclature Committee for Killer-cell Immunoglobulin-like Receptors (KIR). He is currently Honorary President of the British Society for Histocompatibility and Immunogenetics (BSHI) and formerly President of the European Federation for Immunogenetics (EFI), and International HLA and Immunogenetics Workshops. In 2016 he became Editor-in-Chief of the journal HLA (formerly Tissue Antigens).
The aim of his research group is to improve the outcome of haematopoietic stem cell transplantation by understanding genetic differences, particularly the matching of HLA and KIR genes, between patients and donors. This work is undertaken by both bioinformatics and laboratory-based projects. He initiated the IPD-IMGT/HLA and IPD-KIR Databases, which are the worldwide resource for HLA and KIR sequences.
Ian Deans​
Chief Financial Officer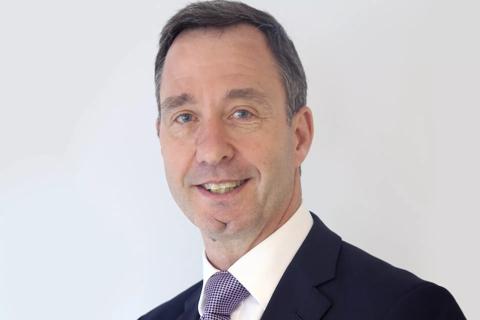 Ian joined Anthony Nolan in January 2020 and leads the Finance and Resources Directorate, which includes the Finance, Facilities, Procurement, Legal and Governance teams.
Ian is a fellow of the Chartered Institute of Certified Accountants and holds a BSc (Hons) degree in Chemistry from Nottingham University.
Ian has a wealth of commercial, financial and operational leadership experience in major FTSE 100 companies, charities and SMEs. This included roles at Intercontinental Hotels Group (IHG), Scottish and Newcastle plc and Care UK.
At Care UK this involved the entrepreneurial revenue and profit growth from a single site to 11 acute hospital facilities that deliver quality patient focused outcomes and financial sustainability. At IHG this involved the provision of improved customer experiences, brand appreciation and substantial financial returns at 43 UK hotels.
For the last 8 years Ian has operated in the not-for-profit sector with King Edward VII Hospital and Academies Enterprise Trust (70+ schools in the UK) and brings his broad and diverse commercial perspective in the management and investment of charitable funds and resources to Anthony Nolan.
His role is to take responsibility for the leadership of Anthony Nolan's financial strategy, governance, financial control, treasury and risk management, legal and physical resources as well as playing a key role in new commercial developments. Ian is a strong advocate of the 'value add' principle with a passion for understanding and developing a charitable business.
Professor Antonio Pagliuca
External Medical Advisor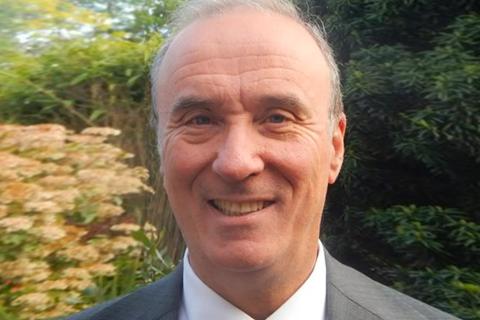 Antonio Pagliuca was appointed as the Chief Medical and Scientific Adviser for the Anthony Nolan in 2020. He is also a Consultant Haematologist and Professor of Stem Cell Transplantation at King's College Hospital and King's College London
He is also a trustee for Leukaemia UK.
Past roles include President of BSBMT, Chair of the BMT CRG and National Clinical Lead for Regenerative Medicine, NHS England and most recently the Medical Director for King's College Hospital, Networked Care Division.
As Transplant Director for 19 years to 2017, he lead King's attainment to a Centre of Excellence and one of the largest unrelated, cord, haplo-identical transplant and cellular therapy programs in the UK. In 2018, King's became the first CAR-T centre in the UK to treat both adult ALL and NHL. He has published widely on hematological malignancies, stem cell transplantation and infections in this patient group.
His aim is to integrate the Research Institute's translational research into clinical practice across all the domains to benefit patients.
He enjoys travelling and is a keen football supporter of his local side, Crystal Palace.
Hugh Allen
Chief Strategy Officer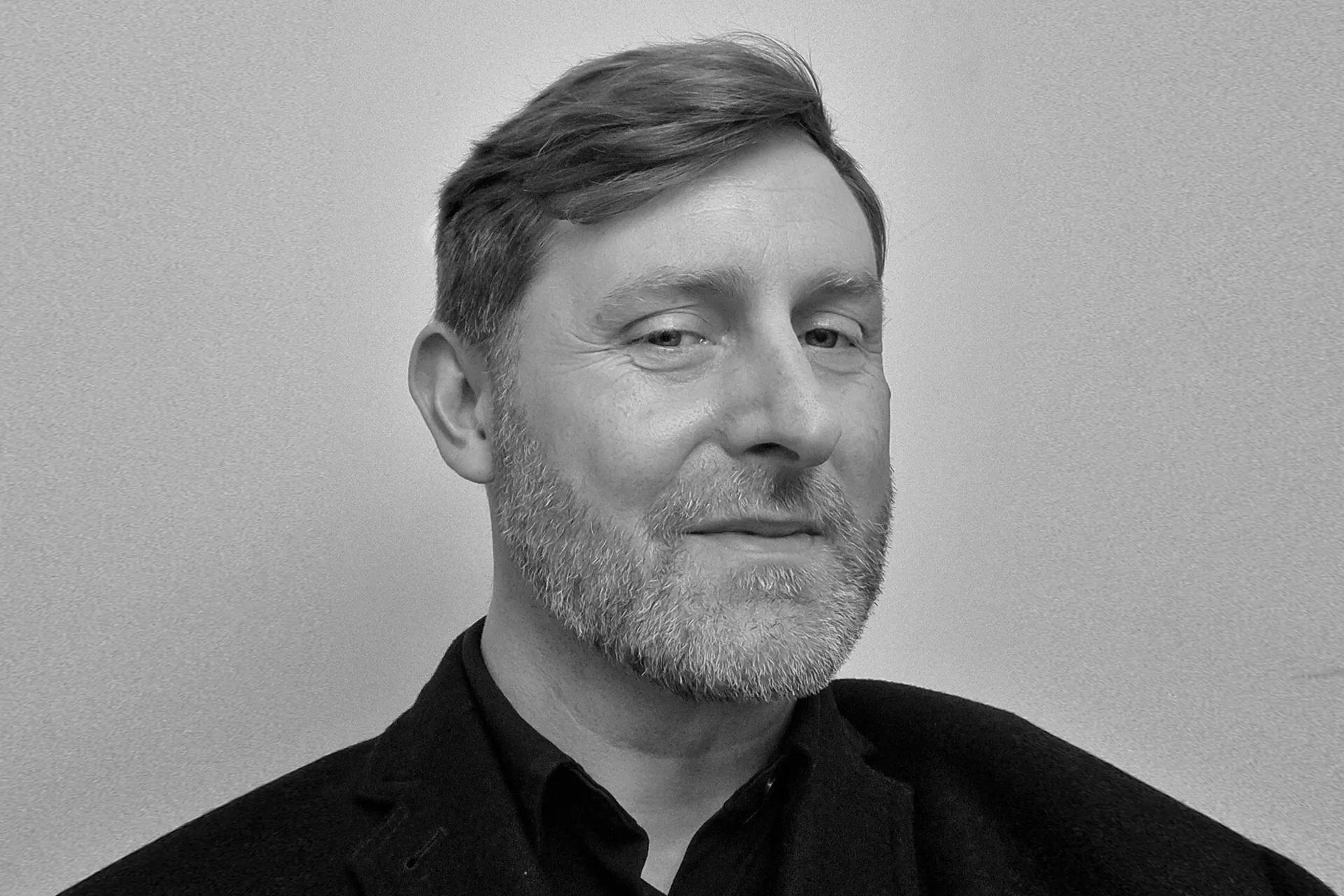 Hugh joined Anthony Nolan in 2016. Hugh supports the organisation to understand what's happening in the world around us and opportunities to achieve greater impact for patients. He makes sure our ambition is translated into strategies, plans and projects, and tracks whether we are on course to achieve what we set out to. He is accountable for our People function, ensuring Anthony Nolan has the culture and talent we need to achieve our goals, and stewards our work in relation to inclusion, diversity and community involvement. He also leads our efforts to influence policy and practice, so that the interests of patients are safeguarded and promoted.
Hugh is passionate about organisations that embrace innovation in pursuit of greater impact, and strives to connect people – colleagues, patients and supporters - to strategy development and execution.
Hugh's career has straddled the public and charity sectors. After reading politics at the Universities of Durham and Manchester, he trained as a business analyst in the civil service before joining the housing and homelessness charity Shelter to lead on strategy, planning and risk. He re-joined the civil service to take-up several senior advisory roles, including on European social policy; labour market inclusion; business and policy strategy, and fiscal events. Before joining Anthony Nolan, he led strategy development; planning; policy and insight at Peabody.
Hailing from Newcastle-upon-Tyne, Hugh now lives in South East London. He enjoys coastal hiking and hill-walking in the UK and overseas, and has a keen interest in local social and natural history and conservation.
Chris Phillips
Chief Engagement Officer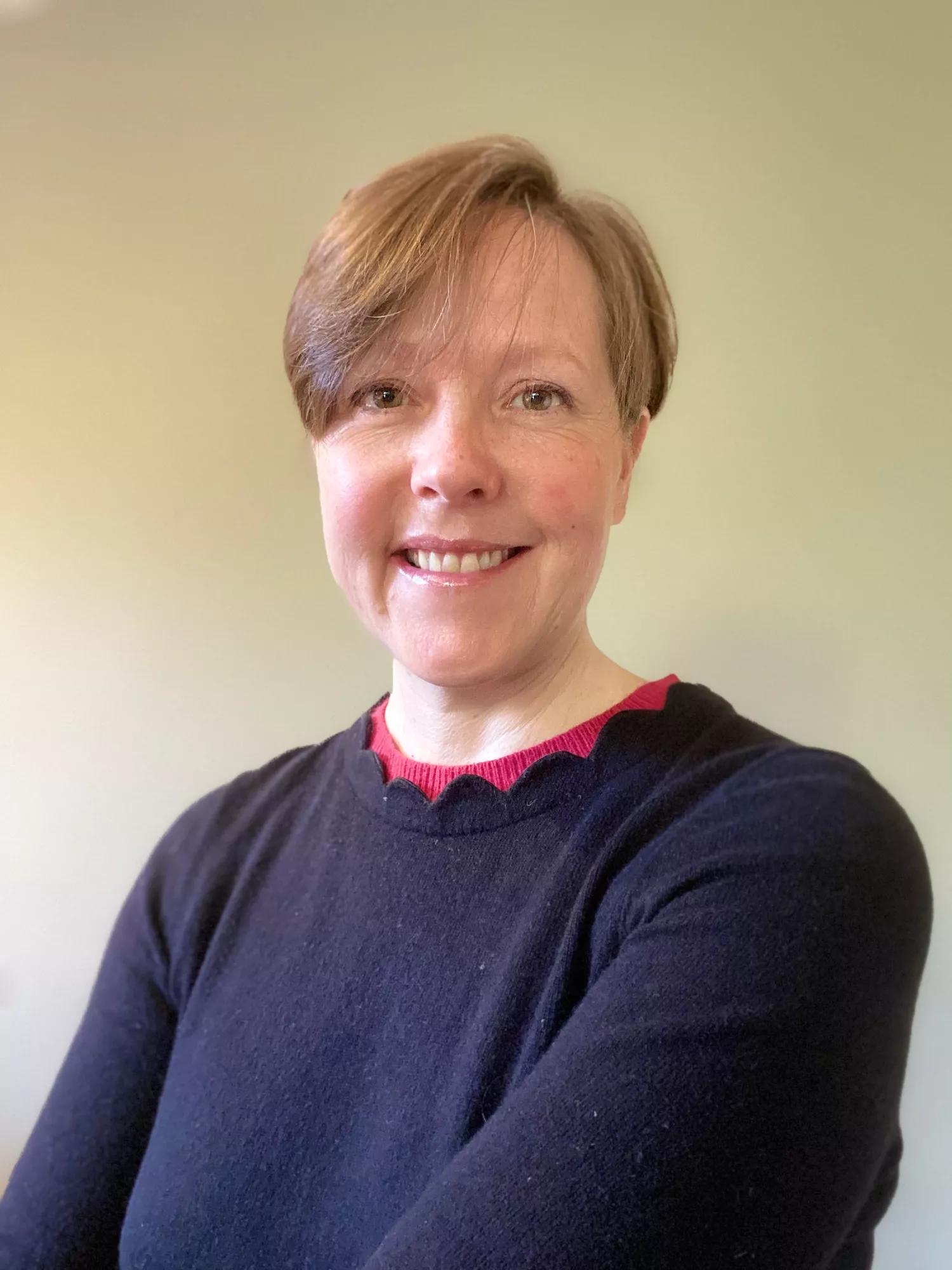 Chris took up the role of Chief Engagement Officer in 2023 with a remit to ensure people know what Anthony Nolan does, why it matters and to inspire them to join us in achieving our aims through brand, marketing and communications. She is privileged to hold responsibility for growing the Anthony Nolan donor register so that life-saving donors can be matched to patients or identified to support research into ground-breaking new treatments.
Chris started her career in broadcasting at the BBC in news and politics, producing radio programmes, outside broadcasts, The Politics Show and coverage for multiple elections. Chris then moved into government communications working across a range of briefs including the Health and Social Care Act, the bird flu pandemic, home affairs and serious organised crime, before going into the third sector to focus on social justice. Over the last ten years she has worked for The Duke of Edinburgh's Award, Barnardo's, The Children's Society and Young Lives Versus Cancer, among other charities, developing specialisms in brand, strategic communications, digital marketing and youth engagement.
Chris is a trustee for national charity Bikeability that aims to get more children and young people cycling.
Chris comes from Wolverhampton and now lives with her husband Ben in the Chilterns where they enjoy walking and cycling when not ferrying their two teenage children around. Chris has become a keen vegetarian cook in recent years and spends as much spare time as possible going to the theatre.
Dr Robert Danby BSc, MBChB, DPhil, MRCP, FRCPath
Chief Medical and Scientific Officer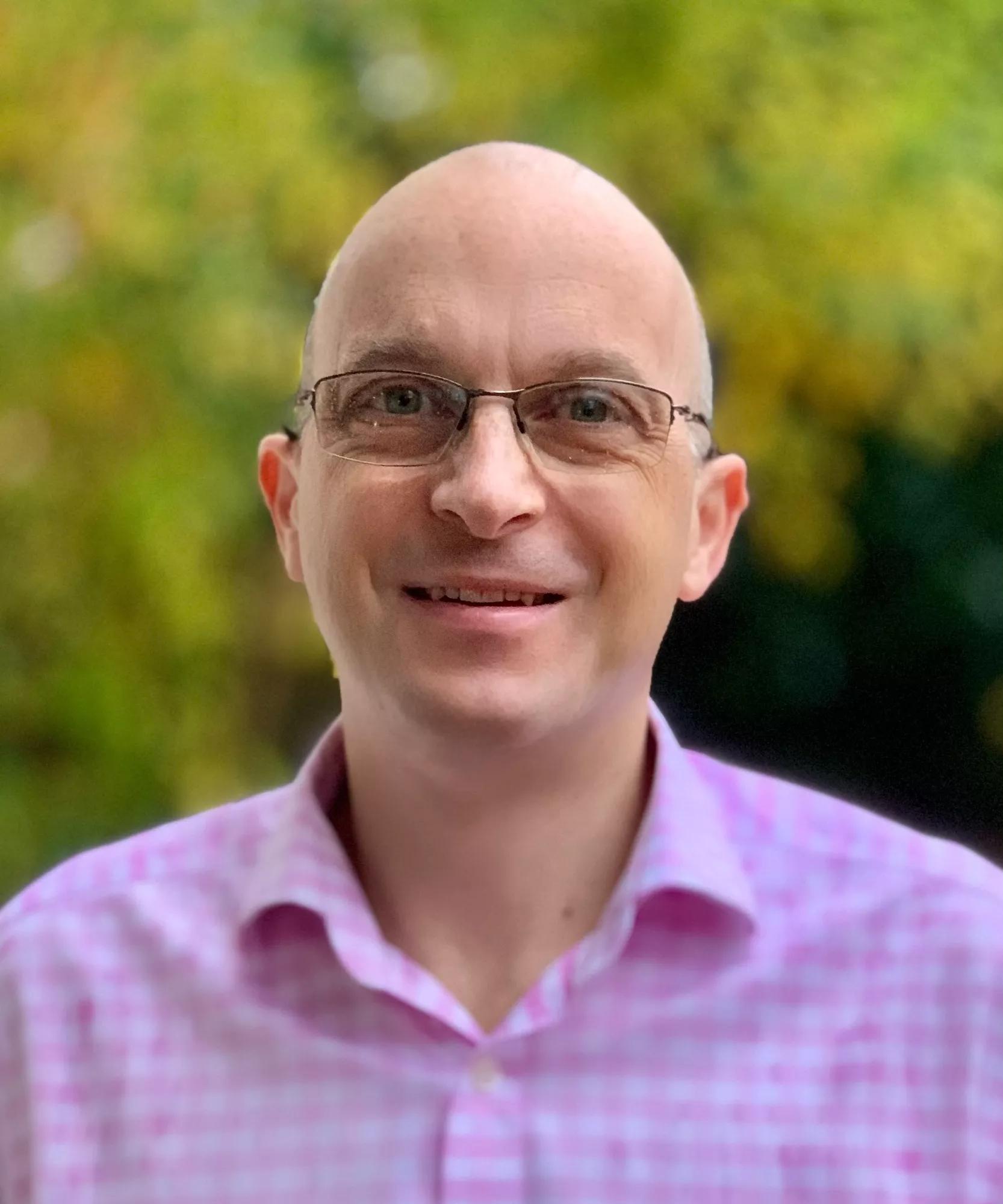 Dr Robert Danby was appointed as the Chief Medical and Scientific Officer (CMSO) at Anthony Nolan in 2023. He joined Anthony Nolan in 2015 as a senior member of the Anthony Nolan Research Institute and has been Medical Director for Anthony Nolan and the Anthony Nolan Cord Blood Bank since 2020. 
He is Consultant Haematologist in allogeneic stem cell transplantation at Oxford University Hospitals NHS Foundation Trust. He has 20 years' experience in clinical haematology and is a senior member of the Oxford transplant team. He is the clinical lead for the delivery of CAR T cell therapies to Oxford and Clinical Governance Lead for the Department of Haematology.
He has a strong research background and is an Honorary Associate Professor at University College London. He has a DPhil in stem cell transplantation from University of Oxford (2014) and over 20 years' experience in clinical trials in haematology and transplantation. He is the chief investigator for the national study on the impact of graft cryopreservation on transplant outcomes, and for Anthony Nolan's PrEQoL/SEQoL study on social and economic factors in stem cell transplantation.
He is a member of the UK Stem Cell Strategic Forum Oversight Committee and Chair of UK Cord Blood Initiative. He provides clinical advice to NICE and the APPG in stem cell transplantation.  He has a keen interest in medical education and is research supervisor to MD/PhD students at Anthony Nolan, and educational and clinical supervisor to junior doctors, medical students, and allied health care professionals.
As Chief Medical and Scientific Officer, he provides strategic medical and scientific leadership to our organisation. He leads on the delivery of Anthony Nolan's new research strategy to transform the outcomes for every patient; to provide greater equity of access, experience, and outcomes for all; and to ensure new cell therapies are available to more patients.
He lives with his wife and two children in Oxford and is a keen sports fan with an avid intertest in football, cricket, and rugby.
Paul Airey
Chief Digital & Information Officer (CDIO)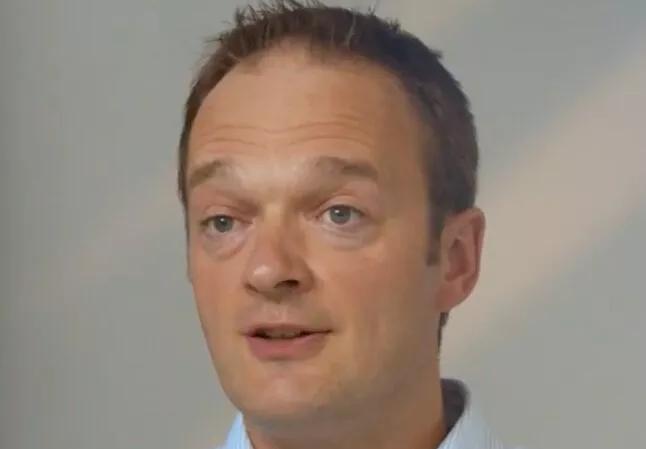 Paul joined Anthony Nolan in 2023 as Chief Digital and Information Officer (CDIO). He is responsible for overseeing the organisation's digital strategies and information systems. Paul supports Anthony Nolan's mission through the development and delivery of technology and data roadmaps, digital tools for fundraising and communication and is responsible for cyber security. Paul is passionate about digital transformation and empowering colleagues and volunteers to use technology to maximise the charity's reach and effectiveness.
Prior to joining Anthony Nolan, Paul worked for the retailer Marks and Spencer for over 12 years leading large digital transformation and technology teams working in customer digital channels, innovation and in-store customer and colleague areas. In his early career Paul worked for Accenture, a technology consulting company, for 10 years helping national and international retailers and telecommunication companies deliver digital transformation and technology change.
Paul lives in South Oxfordshire with his wife and two children and their chickens. He enjoys cycling, yoga, cinema and travel.
Related links: Our trustees