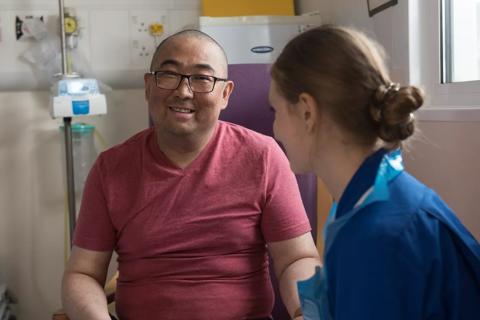 After a suitable donor has been found and everything has been checked by your medical team, your stem cell transplant can go ahead.
Your treatment will begin in hospital with a course of conditioning therapy, which prepares your body for your new stem cells.
After the transplant you will need to spend a few weeks in hospital while you recover. It's very hard to say how long you will be in hospital for as everyone's situation is different, but it will probably be around six to eight weeks.  
If you have any questions or concerns about what is happening at any stage, you can talk to your transplant team. They will be happy to talk through the process with you and help put your mind at ease. There will be a lot of complex information to take in, so don't worry about asking for something to be explained twice if you haven't fully understood.
This section focuses on your time in hospital and has detailed information on the different stages of your treatment. There's also advice on looking after your mental health during what can be a very challenging time:
If you would like more information on any of the topics covered here, you can read The Seven Steps (PDF 771KB) from Blood Cancer UK.
Information published: 02/08/2021
Next review due: 02/08/2024
Related links
What is a stem cell or bone marrow transplant?