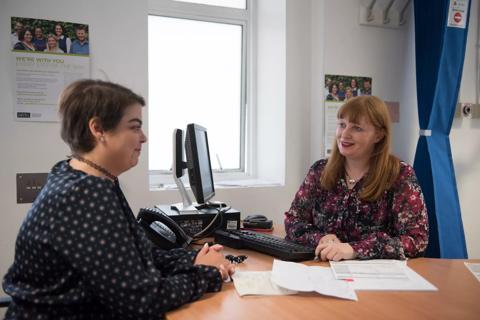 Your consultant is the senior clinician at your hospital or transplant centre. They have overall responsibility for your treatment.
Other healthcare professionals report back to them regularly, so that they have the best overall picture of your health.
They will be able to talk to you in detail about your situation, possible treatment options and the impact they might have. You will have the final say on which treatment is best for you, but they will make sure you have all the information you need to make that decision.
If you have a question about any aspect of your transplant, it's best to ask your consultant (or someone from your medical team) because they can give personalised advice that is specific to you. Talking about your body and your feelings can be difficult and might make you feel nervous, but that's perfectly normal.
Here are some pointers that might make a tricky conversation easier:
Write down the questions you want to have answered and take them with you.
There's no such thing as a stupid question, and you can never have too many questions!
There is nothing wrong with asking people to speak more clearly, to repeat something or explain something in a different way.
Don't be afraid to say you don't understand. The only person who matters is you, and your medical team are there to help you.
You might want your partner, a family member or friend to go with you. They could help you remember all the information you're given, and they can be great for some emotional support.
If you are unsure about what you should be talking to your consultant about, here are a few questions that you might want to consider as a starting point:
Why do I need a transplant to treat my blood cancer/blood disorder?
How will you find a donor for me? How long does it take to arrange the transplant?
Will the NHS pay for my treatment and transplant?
Is there anything I can do myself to prepare for my transplant?
What is the likelihood of my transplant being a success?
Can I join a clinical trial?
What are my chances of making a full recovery and how long will it take?
What side effects am I likely to experience from my treatment?
What will my stay in protective isolation be like?
When can I return home and how long will it be before I can return to work?
How will my treatment affect my chance of having children in the future?
Need to talk?
If you would like to discuss any of these issues before or after seeing your consultant, call us on 0303 303 0303 or email: patientinfo@anthonynolan.org
Information published: 24/05/2021
Next review due: 24/05/2024
Related links
Having a stem cell or bone marrow transplant