The Anthony Nolan Supporter Awards (ANSAs) is Anthony Nolan's annual awards ceremony. The ANSAs gives us the chance to say thank you to the incredible supporters that make our lifesaving work possible.
 
This year will be the tenth year the event has taken place! During this time we have seen hundreds of awards presented to deserving fundraisers, families of patients, donors, clinical supporters and journalists, all of whom have supported Anthony Nolan in a number of ways.
 
Award nominees are decided by a mixture of recommendations from within the organisation and public nominations – and that's where you come in…
Nominate someone special
If you know an inspiring young hero or someone who constantly goes above and beyond for Anthony Nolan then we want to hear about it! Nominate yourself, or someone you think deserves recognition, in either of the following categories:
John Petchey Young Hero of the Year
We're looking for a young Anthony Nolan supporter who has made a difference to the lives of people with blood cancer – either by personally supporting Anthony Nolan, or by inspiring others to support us. Entrants should be aged 16 or under on 1 June 2023.
The Shirley Nolan Award for Special Recognition
This award recognises an individual who has made a significant contribution to Anthony Nolan, going above and beyond in their support.
We're looking for people who have shown an exceptional level of commitment to supporting Anthony Nolan's work between 1 November 2021 and 31 December 2022. These awards aren't just about how much money has been raised or how many hours someone has spent volunteering – it's about the unsung heroes who make Anthony Nolan's lifesaving work possible.
Entries must be submitted by 17th February 2023.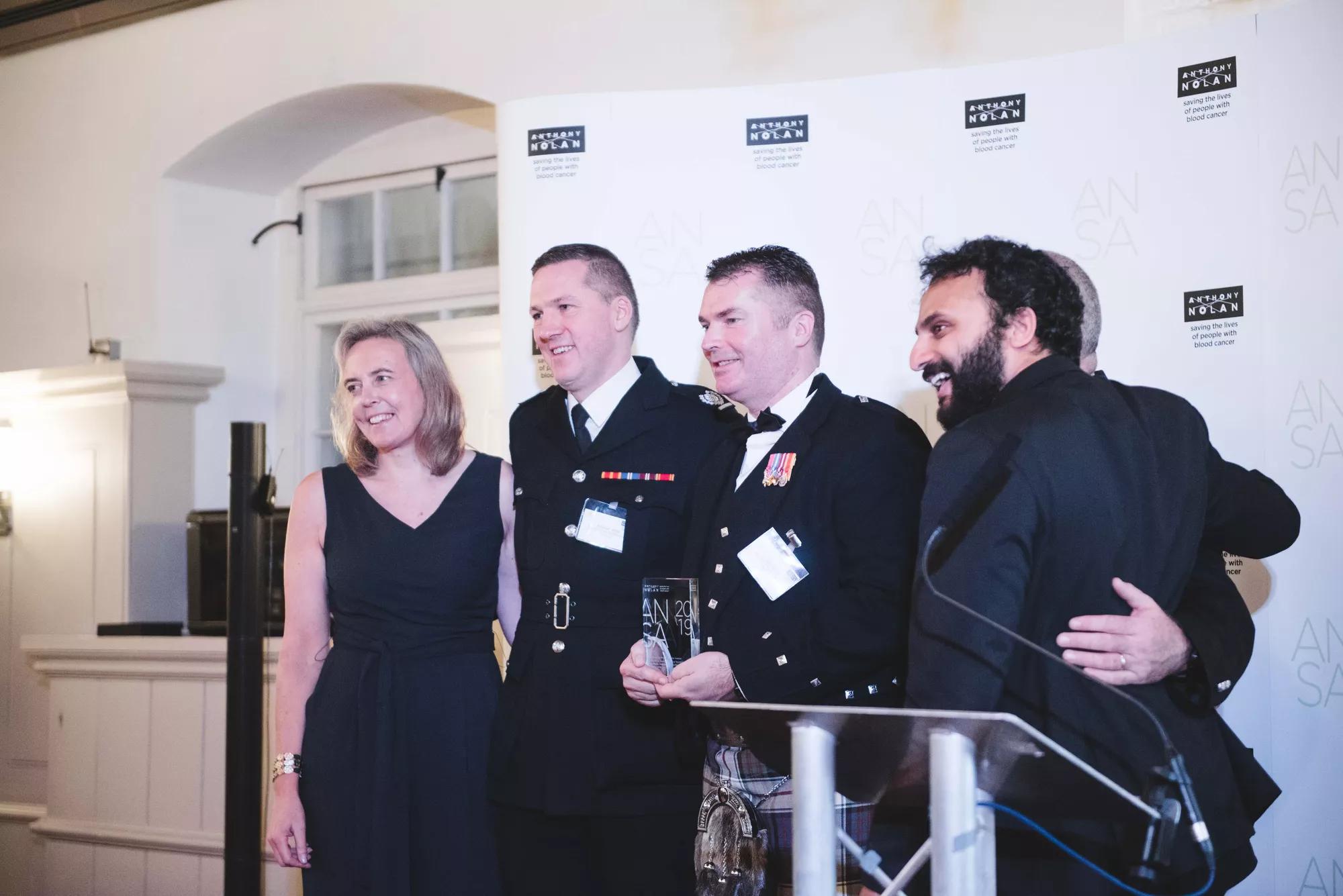 Finalists will be invited to the ANSAs ceremony at the Tower of London on Wednesday 14th June.
 
Winners will be selected by a panel of judges from Anthony Nolan, chaired by our Chief Executive, Henny Braund.
Other categories…
Nominations for the following categories will be made by Anthony Nolan staff who have worked closely with supporters in the past year. 
Patient Champion of the Year
Donor Champion of the Year
Register Champion of the Year
Minority Ethnic Advocate of the Year
Everyday Hero
Individual Fundraiser of the Year
Organisational Fundraiser of the Year
Group Fundraisers of the Year
Journalist of the Year
Political Supporter of the Year
Scientific Supporter of the Year
Clinical Supporter of the Year
Celebrity Supporter of the Year
The Simon  Dyson Award for Volunteer of the Year
Our partners