Our Board has overall responsibility for Anthony Nolan's direction and management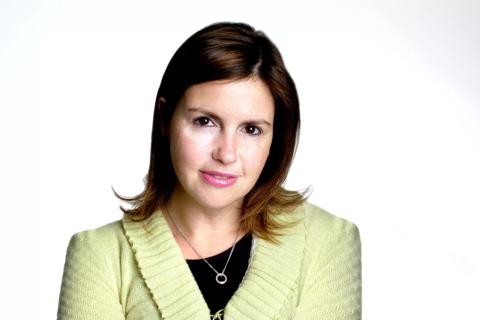 Nicola Horlick
Chair
In 2004, Nicola set up Bramdean Asset Management LLP with Sir Derek Higgs and the business was launched at the beginning of 2005. Bramdean ran a number of alternative investment mandates before selling the bulk of its business to Aberdeen at the end of 2009. In 2011, Nicola became one of the founding partners and Chairman of Rockpool Investments LLP, a private equity business. She remained as Chairman until early 2015.
Nicola read Law at Balliol College, Oxford and she was made an Honorary Fellow of Balliol last year. She has over thirty-five years of experience managing funds and was responsible for leading the development of some of the UK's best known fund management companies, including Mercury Asset Management (now BlackRock), Morgan Grenfell Asset Management (now Aberdeen) and SG Asset Management, where she built assets under management to £7 billion within three years.
In 2013, Nicola co-founded Money&Co. and remains as its CEO today. Money&Co. allows individuals and family offices looking for a better return on cash to lend to good quality SMEs based in the UK.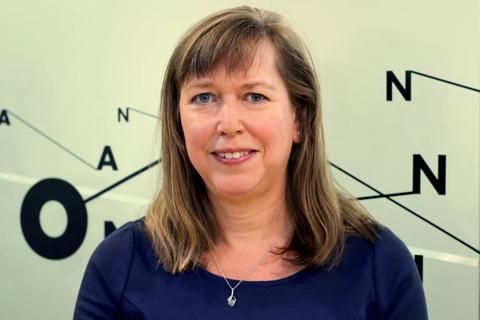 Carol MacKinnon
Vice-Chair
Carol has been a Trustee of Anthony Nolan since June 2017 and was appointed Chair in March 2018 of the Charity's Audit and Finance Committee. She was previously a Deloitte Partner in various management roles retiring as a Vice-Chair of the UK firm in May 2017. Appointed Vice-Chair of the Board on 24th January 2019.
Carol's area of expertise is corporate governance and financial management. She has spent her career advising commercial businesses and brings this financial acumen to the Charity. In her spare time, Carol enjoys travelling, cooking and dining with friends and family and then visiting the gym.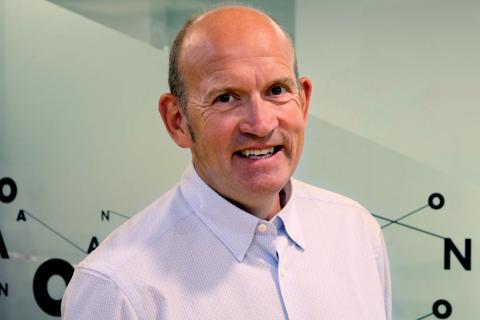 Mike Altendorf
As the founder and CEO of digital consultancy and systems integrator Conchango, Mike Altendorf has experience in consulting services, technology and business development. With a degree in Production Engineering & Management, Altendorf worked in business development, sales and solution design before founding Conchango in 1991, which was acquired by EMC Corporation in April 2008. As an entrepreneur, mentor and investor, Altendorf is passionate about the role technology can play in driving business innovation and growth.
In his non-executive and advisory roles, Mike works with companies to advise them on developing value based digital business propositions. Mike has also applied digital thinking to charitable causes, exploring the potential to improve lives, transform communities and leave sustainable legacies.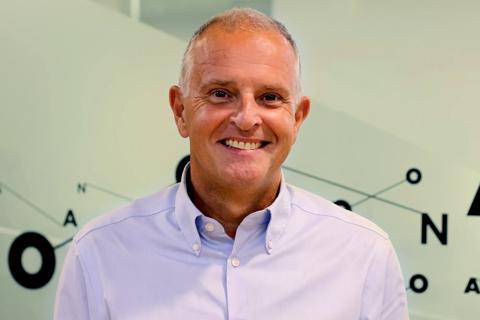 Martin Laws
Following an initial career in international construction and commercial property, Martin spent 25 years in business consultancy roles including, from 2002 to 2018, as a partner at Deloitte. A Chartered Civil Engineer and Fellow of the RICS, Martin also has an MBA in International Business from City University Business School, London.
In his consultancy career, Martin advised a diverse range of companies, charities and Government bodies, both in the UK and internationally, latterly with a particular focus on the implications of fast-moving technology and changing workforce expectations on their future operations and workplaces. Martin now works as an executive coach and as an independent advisor to a number of start-up and fast-growing companies.
Martin became a Trustee and Director of Anthony Nolan in March 2018 and is a member of its Audit & Finance Committee and the Governance, Nominations & Remuneration Committee.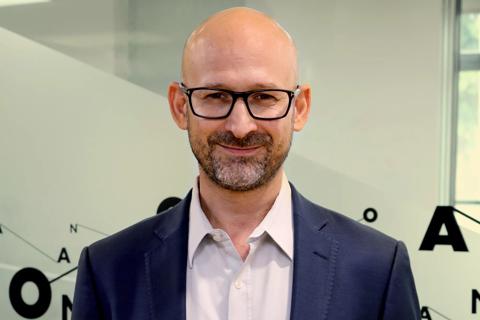 Dr James Kustow BMBS BMedSci MRCPsych Dip Psychotherapy
James is a London-based Consultant Psychiatrist. In addition to working as a part-time, NHS Liaison Psychiatrist, he has a private practice based at The Nightingale hospital in Central London. James is on the Executive Board of the Royal College Faculty of Liaison Psychiatry and was recently Chair of the Faculty's New Consultant's group.

James trained in the South London and Maudsley NHS Foundation Trust (Guy's and St Thomas' hospitals) and at St Mary's Hospital. In parallel to his general adult psychiatry training he also trained as an integrative psychotherapist and this continues to inform his practice. He has specialist expertise in Liaison Psychiatry (the interface between mental and physical health), Adult ADHD and working with psychological trauma. He is on the Executive Board of UKAAN (the main professional organisation for Adult ADHD in the UK) and chairs the national training committee.

He studied medicine in Nottingham and it was here after a school friend was diagnosed with leukaemia he went on to establish the student-run group 'Marrow'. Marrow, which is formally affiliated with Anthony Nolan, has since become an integral part of the university establishment, with trained teams of student volunteers in 44 UK universities and about ten other countries. The student groups run regular donor recruitment clinics and fundraising events and initiatives.

Marrow currently provides more than a third of the potential donors to the UK register and raises between £150,000 and £200,000 annually for Anthony Nolan. Approximately 20% of individuals who actually donate are recruited by Marrow. It has twice won the International Federation of Medical Schools Association's (IFMSA) 'Best Student-Run Project in the World' award.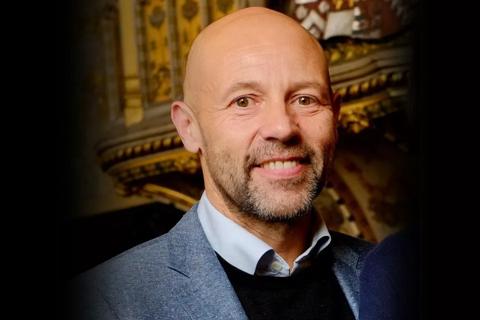 Mark Ritson
Mark is a control engineer who has worked all over the world designing and commissioning complex control systems for offshore oil, steel making plants and other large-scale industrial projects. He is now the Managing Director of Inspec Solutions, a company he founded in 2000. Inspec Solutions provide large scale control and software systems to the industrial and commercial sectors.
Mark joined the board in January 2019 and brings his personal experience of going through blood cancer and blood disorders having had a bone marrow transplant himself. He also has a deep understanding of technology, data and business from his professional career as well as experience of the NHS at a national commissioning level.

Mark was diagnosed with Severe Aplastic Anaemia in early 2008, with no bone marrow match worldwide he was forced to follow alternative therapies until 2012 when his disease returned and a transplant was the only option. Fortunately, weeks earlier a young German woman had registered and was a match. In 2013 Mark had two transplants, the second being successful and he is now, after 5 years, back to almost normal health. In 2016 he ran the London Marathon to raise funds for Anthony Nolan and in 2018 ran a half marathon with his donor, Jacqueline in Germany.

Mark also previously sat on the board of the NHSE Clinical Reference Group for Bone Marrow Transplantation for three years, working collaboratively with clinical experts helping develop national service standards, quality standards, commissioning policies and plans for NHS England.

He is a keen reader, runner and tennis player and a very keen fly fisherman.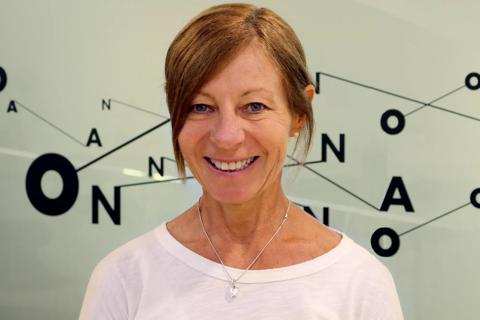 Dr Ann Robinson
Ann is an NHS GP and health journalist who has written books on women's health as well as embarrassing health problems, and broadcasts on global health. She sits on a Department of Health ethics committee that scrutinises research proposals to ensure principles of scientific rigour and equitable access for patients.
Her clinical work is now focussed on working with disadvantaged groups and offering coaching and appraisal to NHS doctors and staff. During the COVID-19 pandemic, she has been active in primary care work and vaccination.
Ann is married to Sam and they had three children. Their oldest child, Zoe, died of leukaemia at the age of 15, having received a bone marrow transplant. Their remaining two children, Ben and Emma, are now young adults.
Ann has taken part in many organised Anthony Nolan fundraising events with family and friends, including the London Marathon and the Royal Parks Half Marathon.
Ann joined the board in 2014 and sits on the Diversity and Inclusion and Remuneration committees.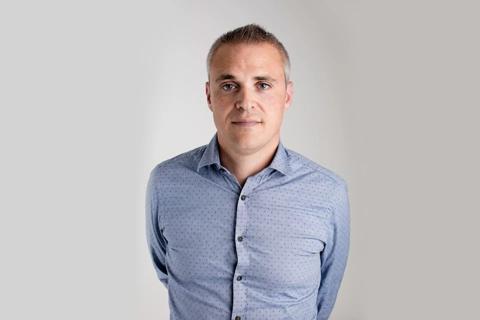 Simon Spyer
Simon is a marketer and expert in the fields of CRM, data science and marketing technology.
With a deep interest in consumer attitudes, behaviour and their commercial implications, he has spent his career working in FTSE 100 brands, in advertising agencies, as well as starting and selling a data consulting business. 
Simon is now CEO, Data Driven Futures at Iris, the creative innovation agency, working with some of the world's best-known brands to increase marketing effectiveness while reaching and delivering the best possible experiences for their audiences.
Simon became a trustee of Anthony Nolan in 2017.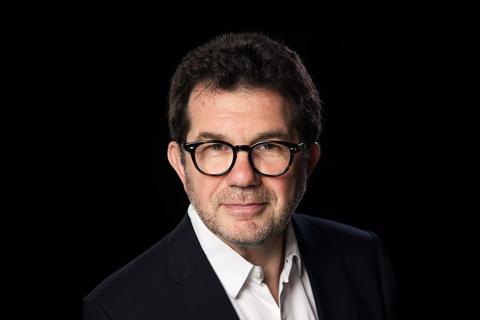 Olivier Zucker
After more than 20 years working for UBS, JP Morgan and Barclays, Olivier set up Zucker & Co as an investment consultancy in 2009 providing private clients, families and charities with independent and unbiased strategic advice. Olivier graduated with a BA in Law from the University of Geneva and a Masters in International Relations from the Graduate Institute of International Relations in Geneva. He is also an Alumnus of the Wharton Business School's Advanced Management Programme and a trustee of the Phoenix Cinema Trust, which operates the UK's oldest continuously operating cinema - the Phoenix Cinema - in East Finchley.
Olivier joined the Board and the Audit and Finance Committee at Anthony Nolan in November 2017.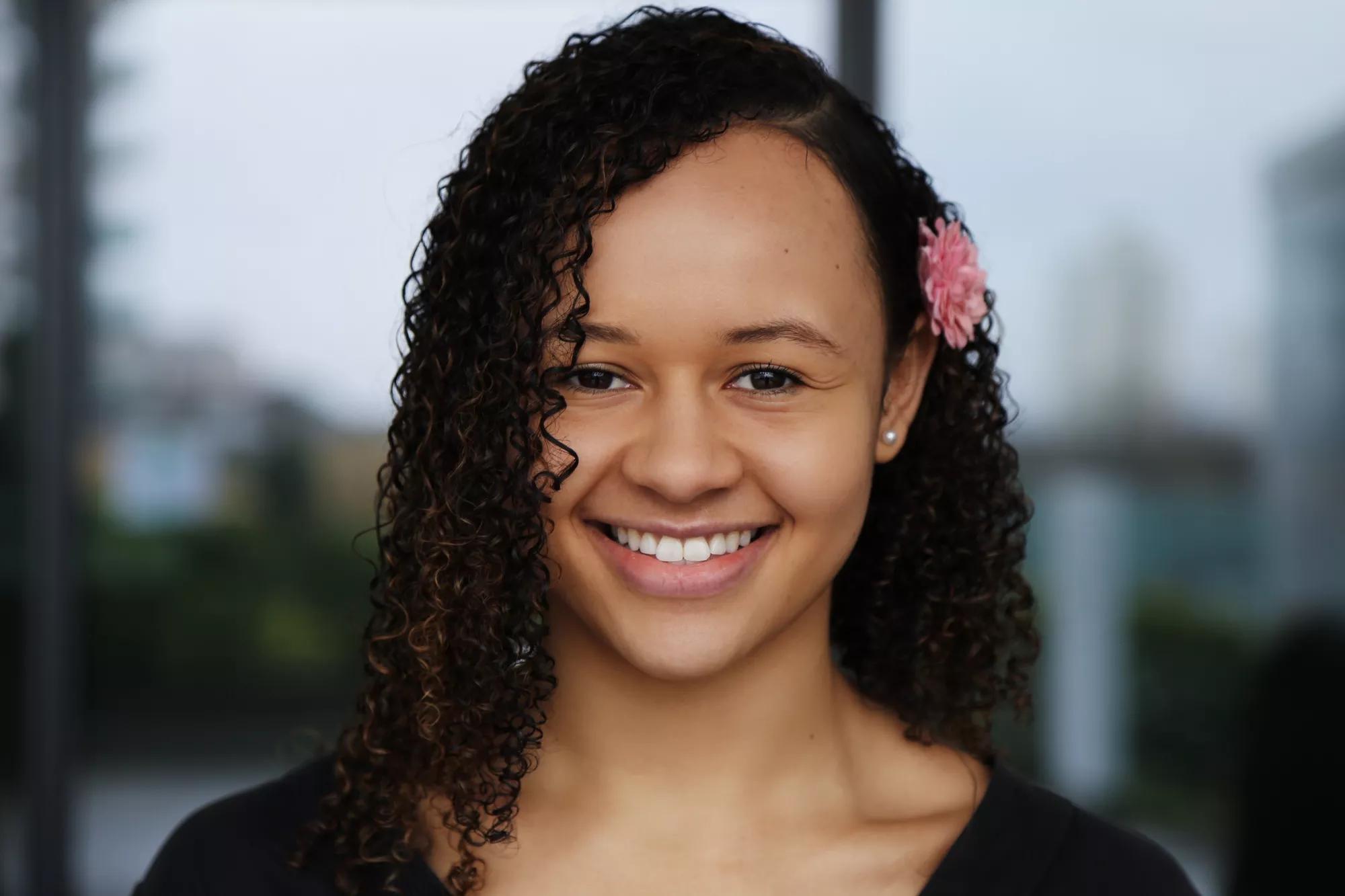 Dr Leanne Armitage
Leanne's ultimate mission in life is to inspire people to be the best version of themselves. She does this through sharing her story of the obstacles she has overcome in order to walk in her purpose.
In addition to this, she has a passion for healthcare. Leanne currently works as a junior doctor with interests in Anaesthetics. In 2018 she co-founded a charity - The Armitage Foundation -which aims to offer medical outreach programmes to students from under-represented backgrounds to increase socioeconomic and ethnic diversity across UK medical schools. As a result of the work she has been doing through The Armitage Foundation, she was awarded the 2018 UK Queen's Young Leaders award by Her Majesty the Queen at Buckingham Palace. Leanne has also featured in the 2021 edition of the Future Leader's Magazine as number 4 out of 150 of the UK's most outstanding African-Caribbean students and new graduates. In 2020 she was named a LinkedIn Top Voice and has featured on several news channels including Channel 4 News, ITV News, BBC Radio, the Sunday Telegraph, the Daily Telegraph and the Evening Standard.
In her spare time Leanne enjoys exercising - she is an avid gym goer. She also loves socialising with friends and dancing!
Dr Susan Conroy
Susan Conroy completed a PhD and post-doctoral research in molecular biology at University College London, before moving to work in a variety scientific and commercial roles within the pharmaceutical and biotechnology industry. Susan specialised in the identification, evaluation, management and commercialisation of pharmaceutical and biotechnology projects and also worked as a consultant covering technology transfer, medical affairs and commercial exploitation of existing products.

Susan helped set up Therakind Ltd in 2007, to increase the availability of authorised speciality medicines and ensure that these medicines are both safe and effective. As Chief Executive, Susan leads the company's strategy, identifying and negotiating key agreements and commercial opportunities as well as leading the day-to-day operations of the company. Under her leadership, Therakind has successfully completed eight clinical trials and gained regulatory approval for three medicines.

'I am delighted to join the Board of Anthony Nolan to support the life-saving work the charity undertakes to save lives and improve the outcomes for patients and their families'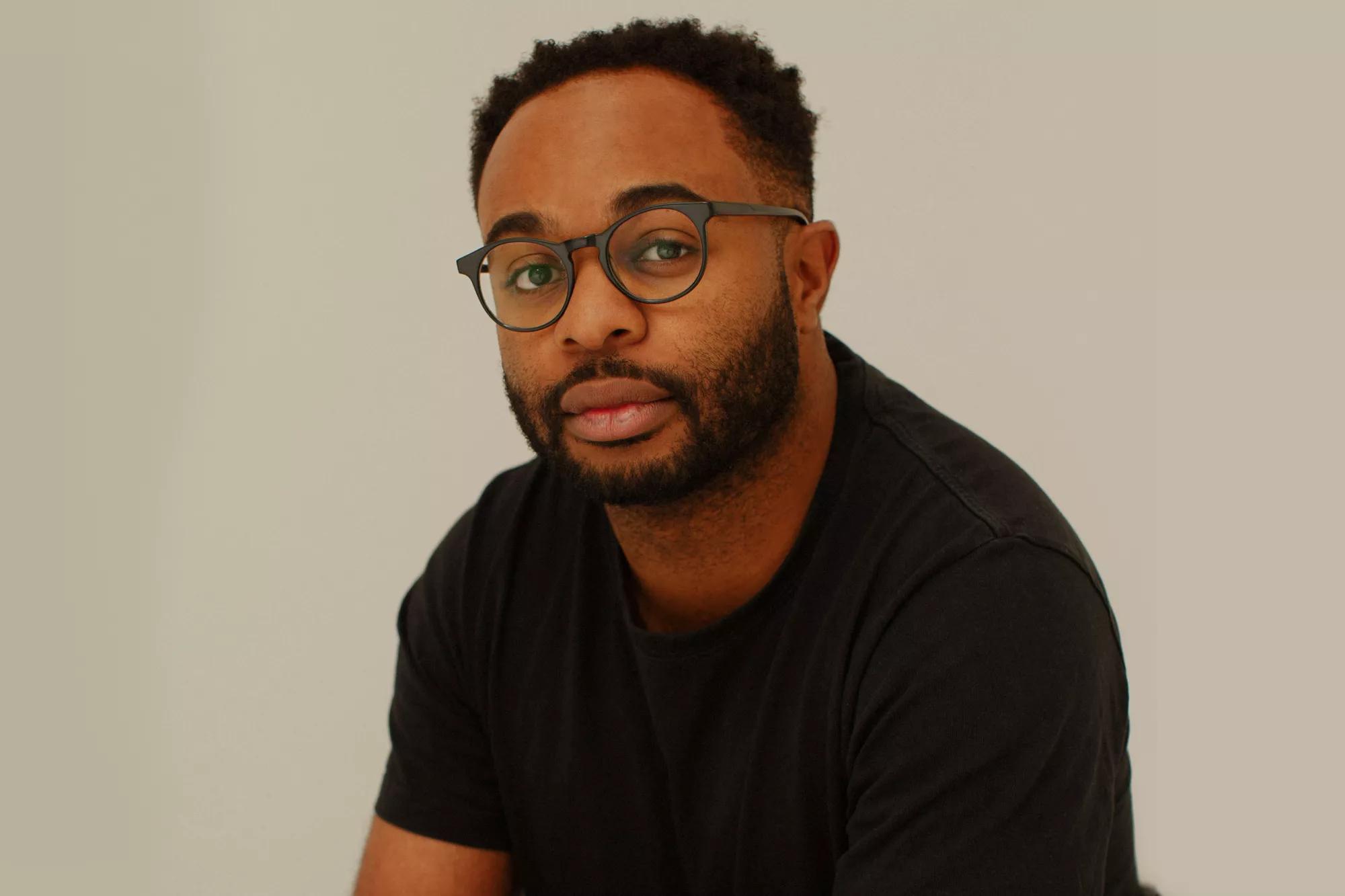 Matt Miller
Matt is CEO and founding member of OneSixOne - a diverse studio creating for a purposeful impact, simultaneously pioneering an inclusive philosophy for the creative industry.
Matt's expertise and leadership in creative, branding and visual messaging has crossed all sectors. From global charities and NGOs to luxury brands, celebrities and music artists, his ability to build diverse and experienced teams and solutions has been pivotal in providing access for the next generation of talent and generating meaningful impact.
'Blood disorders are something my family has been impacted by, even myself as a carrier of the sickle cell blood disorder trait. What excites me personally in joining Anthony Nolan's mission is the opportunity for my own narrative to contribute to saving lives and inspiring life saving action within communities which I regard as a huge honour.'
Related links: Our strategic leadership team