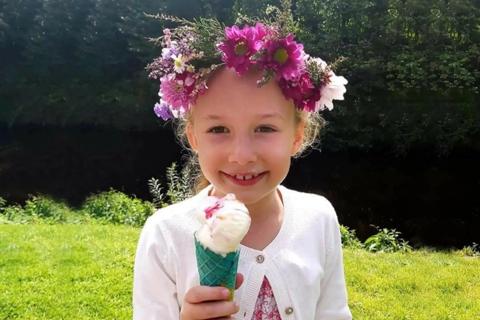 What is aplastic anaemia?
Aplastic anaemia is a type of blood disorder where your bone marrow doesn't make enough blood cells, including red blood cells that carry oxygen to the rest of your body.
This means you develop anaemia, which can cause fatigue, headaches and concentration problems – alongside more serious issues.
You can find out more about aplastic anaemia, including symptoms, diagnosis and treatments, on The Aplastic Anaemia Trust's website.
Facts about aplastic anaemia
Around 100-150 people a year are diagnosed with aplastic anaemia in the UK.
Aplastic anaemia is more common in 10-20 year olds, and people over the age of 60.
There were 94 stem cell transplants in the UK to treat ALL in 2020.
Stem cell transplants and aplastic anaemia
If you have severe aplastic anaemia, your doctors may decide that you need a stem cell transplant, especially if other treatments haven't helped. This will be an allogeneic transplant – when your new stem cells are donated by someone else.
Children with aplastic anaemia are more likely to need a stem cell transplant. If you're a parent who's supporting a child through a transplant, you can read our My child is having a transplant webpage for more information and support.
Information published: 24/01/23
Next review due: 24/01/24    
Related links
Preparing for a stem cell transplant