Can your school fundraise for Anthony Nolan to save lives?
Every 14 minutes, someone in the UK is diagnosed with blood cancer. And for someone with blood cancer, a stem cell transplant from a stranger on our stem cell register can be their only hope of survival.
It costs £40 to add a potential donor to the stem cell register, so raising money is vital for our lifesaving work. By fundraising for Anthony Nolan, your students can do something that will save the lives of people with blood cancer right now.
That's incredible, right?
Take a look below to find out how your students can start raising lifesaving funds and how we can help their fundraising fly.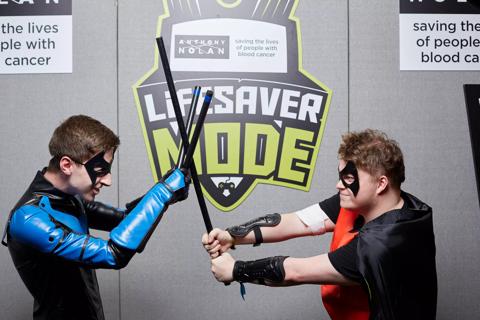 Organise your own Hero Day
You don't need to be able to fly, have a nemesis or even possess x-ray vision to be a hero. Hold a Hero Day at school and you'll become a lifesaver. All you need to do is dress up as your real-life hero, bake out-of-this-world cakes or share your superpowers in a talent show.
Simply choose a date for your school's Hero Day, then get your metaphorical cape on!
However you get involved, you'll be playing a vital role in saving the lives of people with blood cancer.
Hero Day pack.pdf (508.78 KB)
Choose Anthony Nolan as your charity of the year!
Make a big impact by choosing Anthony Nolan as your school's charity of the year. When you support Anthony Nolan for a whole year, you can raise more money and save more lives. We can help you plan out your fundraising, from non-uniform days and sports days, to bake sales and carol concerts.
We can provide you with resources to help you fundraise, from assembly slides to posters. We'll support you throughout the year with a dedicated fundraising contact and send you a certificate at the end of the year so you can share your fundraising triumph with everyone.
Hold a fundraising event
If you've only got a day but still want to save lives at school, we've got everything you need to organise a lifesaving event.
Bake sale
Get your mitts out and start baking. How about a lifesaving lemon drizzle or cancer curing cheesecake?
Car wash
Grab a bucket, soak a sponge, and throw an old shirt over your uniform. Teachers can trust students to wash their cars, right?!
Fashion show
It's time to ditch the uniforms. Create outfits from material found around school, and sell tickets for a fashion show!
Get sponsored
What will you pledge to do? From a sponsored silence to please the teachers, to a sponsored walk around the school, you can do anything to raise some pounds.
Dress down day
Have a fun dress down day with one rule: you can only wear green and black! Neon and glitter very much allowed…
School fête
Organise a school fete with stalls, refreshments, games and raffles. Get your local community involved and have a whole day of entertainment. You could get your school's PTA to help you organise!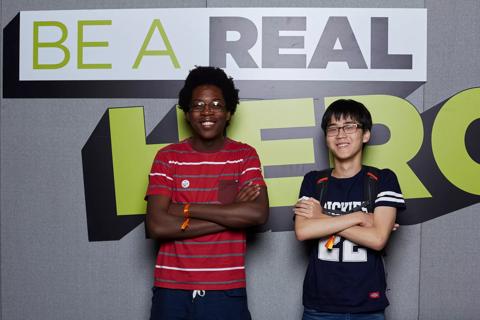 The Hero Project
The Hero Project is a nationwide programme run by Anthony Nolan, educating 16 to 18-year-olds about stem cell, blood and organ donation.
The Hero Project's trained volunteer speakers, often with their own powerful personal stories to tell, will come into your school, for free, at a time that fits in with your timetable. They'll explain the facts about stem cell, blood and organ donation and encourage students to make an informed choice about signing up as potential donors.
Get involved
By involving your school with The Hero Project, you can help us give your students the chance to learn about their lifesaving potential.