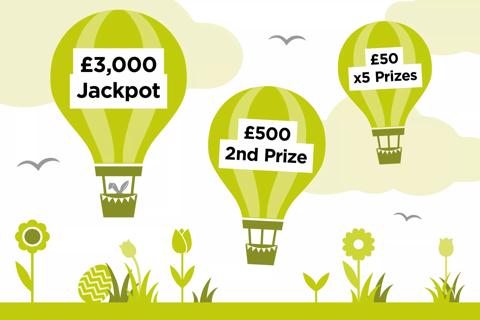 The Spring Raffle is now closed.
Thank you to everyone who took part and congratulations to our winners! Your support helps save the lives of people with blood cancer.
If you missed the chance to play for the £3,000 jackpot, keep an eye out for our Christmas Raffle for your next chance to win.
Spring Raffle winners
| Prize | Ticket Number | Name |
| --- | --- | --- |
| £100 | Bonus Draw | Mrs Peacock |
| £3,000 | 116387 | Mr Kullich |
| £500 | 95817 | Mrs White |
| £50 | 91474 | Mr Moore |
| £50 | 50835 | Mr Matthews |
| £50 | 129216 | Mr Lowe |
| £50 | 131545 | Gamble |
| £50 | 10204 | Ms Jackson |
Contact us
For any questions relating to the raffle give us a call on 0345 6016 936 or email us at support@anthonynolan.org
Related downloads