Making so much difference, in so many ways.
As we come to the end of our previous strategy it is a great opportunity to reflect on the impact we have had over that four-year period on so many lives. It is also a time to consider what work still needs to be done, and how we can keep working together to transform the future for patients and their families.
Because at Anthony Nolan we know there is so much more that can, and must, be done until every patient that needs us can not only survive, but thrive.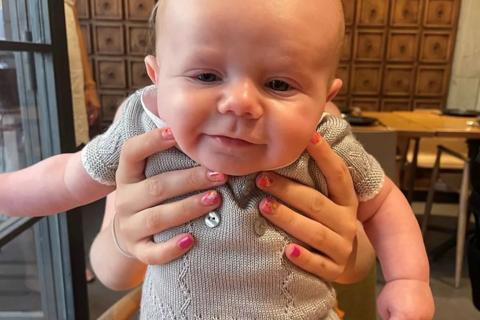 Help us give a second chance of life
There are still thousands of patients across the world in need of urgent stem cell transplants and we are determined to do everything we can to help them find lifesaving matches, undergo groundbreaking treatment and find the care and support they need. Help us be there for them and their families.
Current Appeals
Our previous strategy Together, we can save lives, has seen us through difficult times and given us the focus and determination to overcome several challenges. Despite dramatic world events, we have achieved some amazing things and we're proud of how our colleagues, partners, patients, families and supporters have come together to help us do that.
In this Impact Report (pdf) we want to look back on those successes as well as the lessons learned and use that knowledge to inspire and motivate us as we work towards achieving the aims and ambitions of our new strategy Unlocking new ways to treat every patient (pdf) that launched in April 2023.
A word from our Chief Executive, Henny Braund MBE
How we've funded our work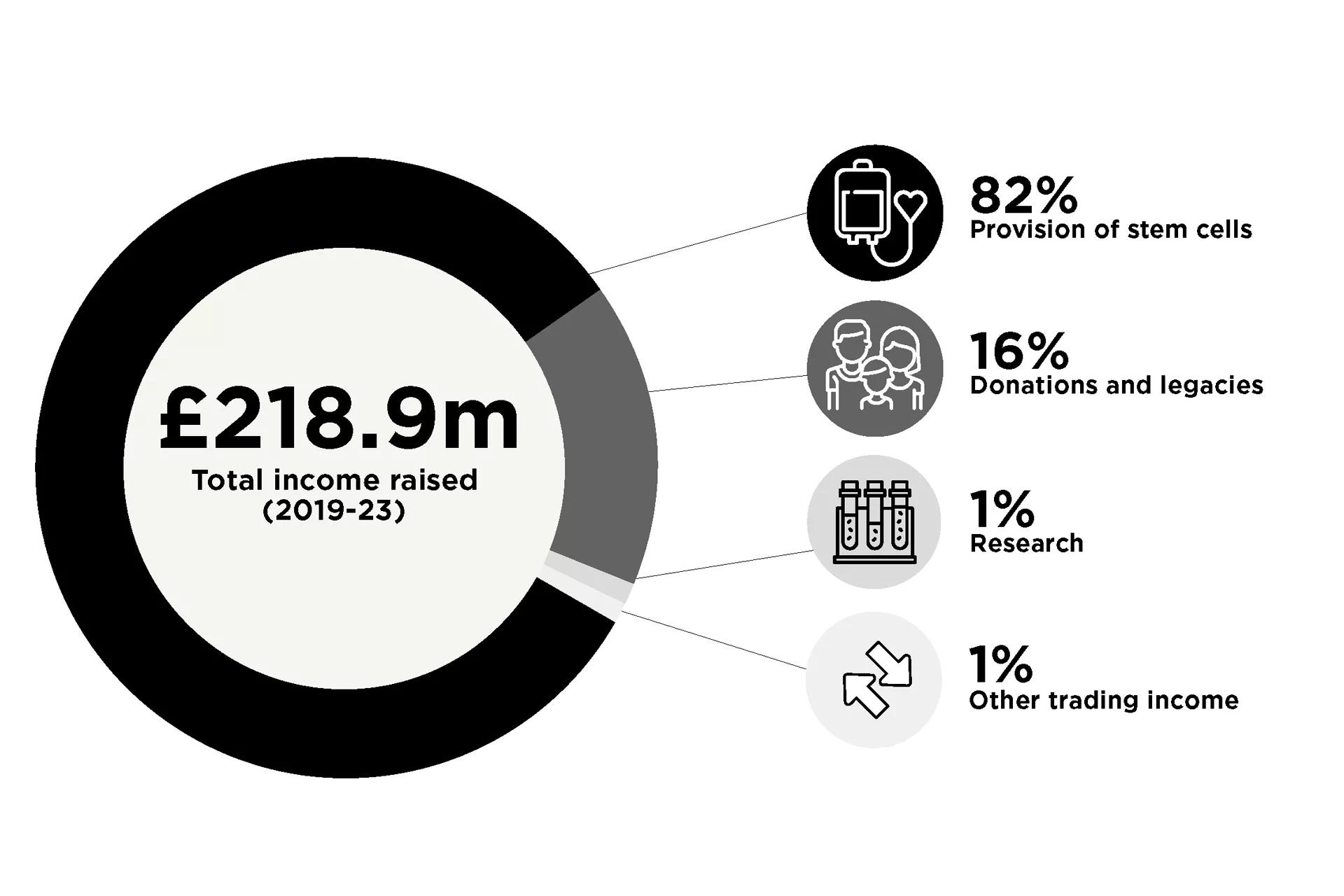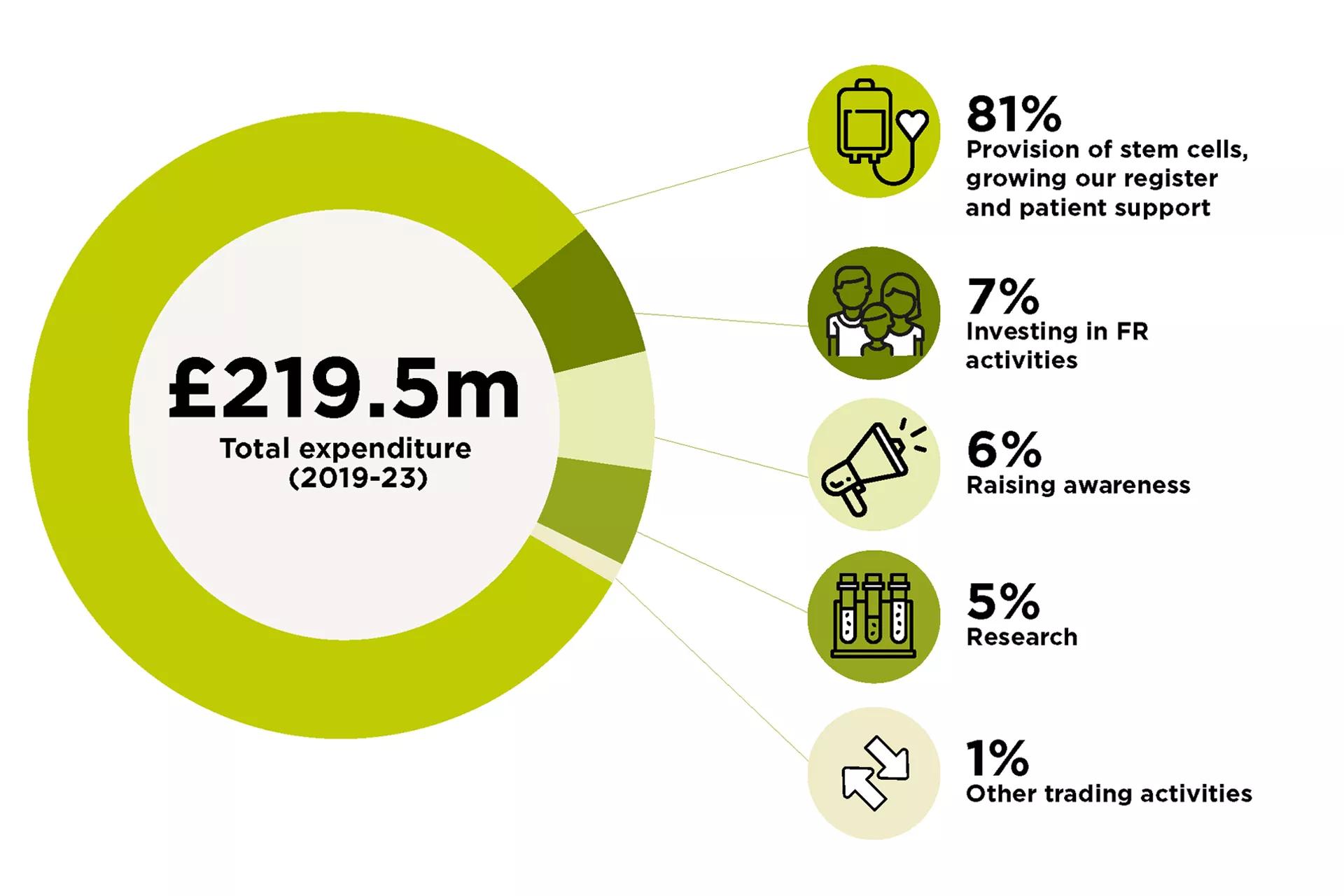 When we launched Together, we can save lives, it was with ambitious plans focused on:
Providing outstanding services for patients and the clinical community.
Driving lifesaving research and turning it into action for patients.
Harnessing the collective power of our supporters to champion and enable our lifesaving work.
Being a stronger voice for patients to ensure they receive the best possible care.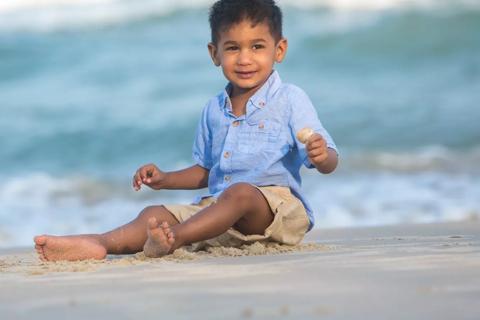 A small boy who made a big difference
In 2019, three-year-old Veer was in desperate need of a stem cell transplant and struggling to find a match due to his minority ethnic background. Find out how he not only managed to find a donor and have a second chance at life, but also inspired hundreds of people to join the register.
Learn more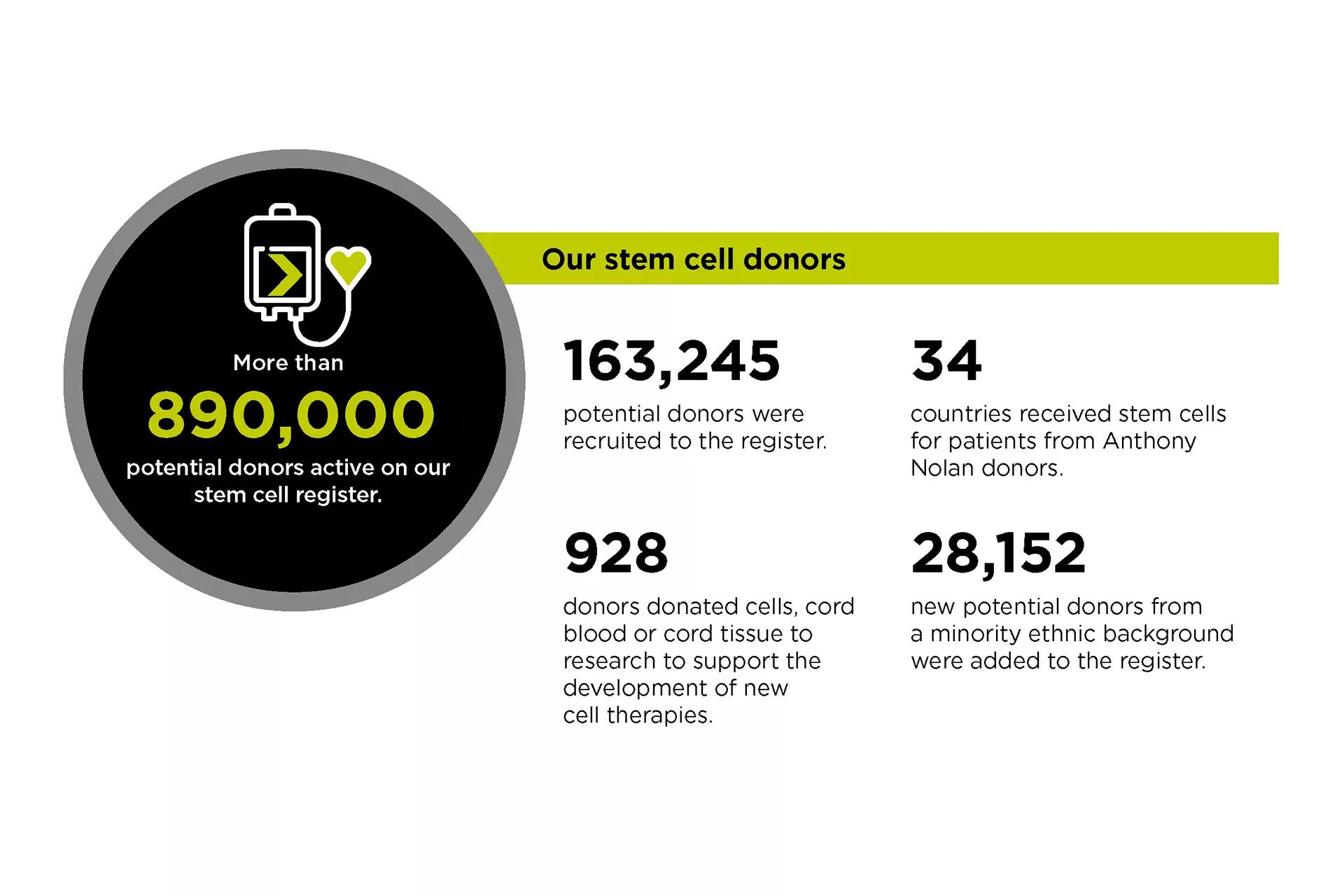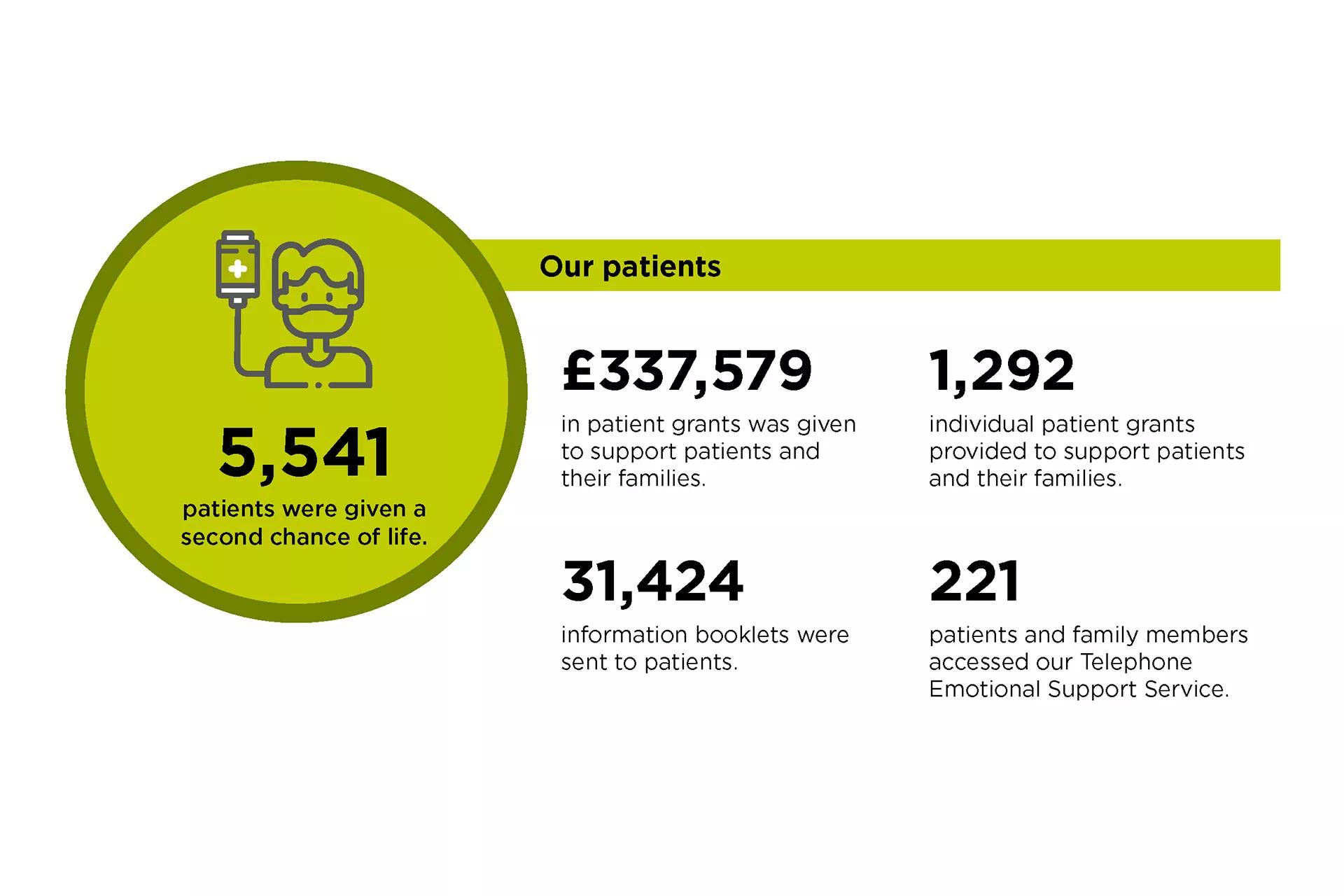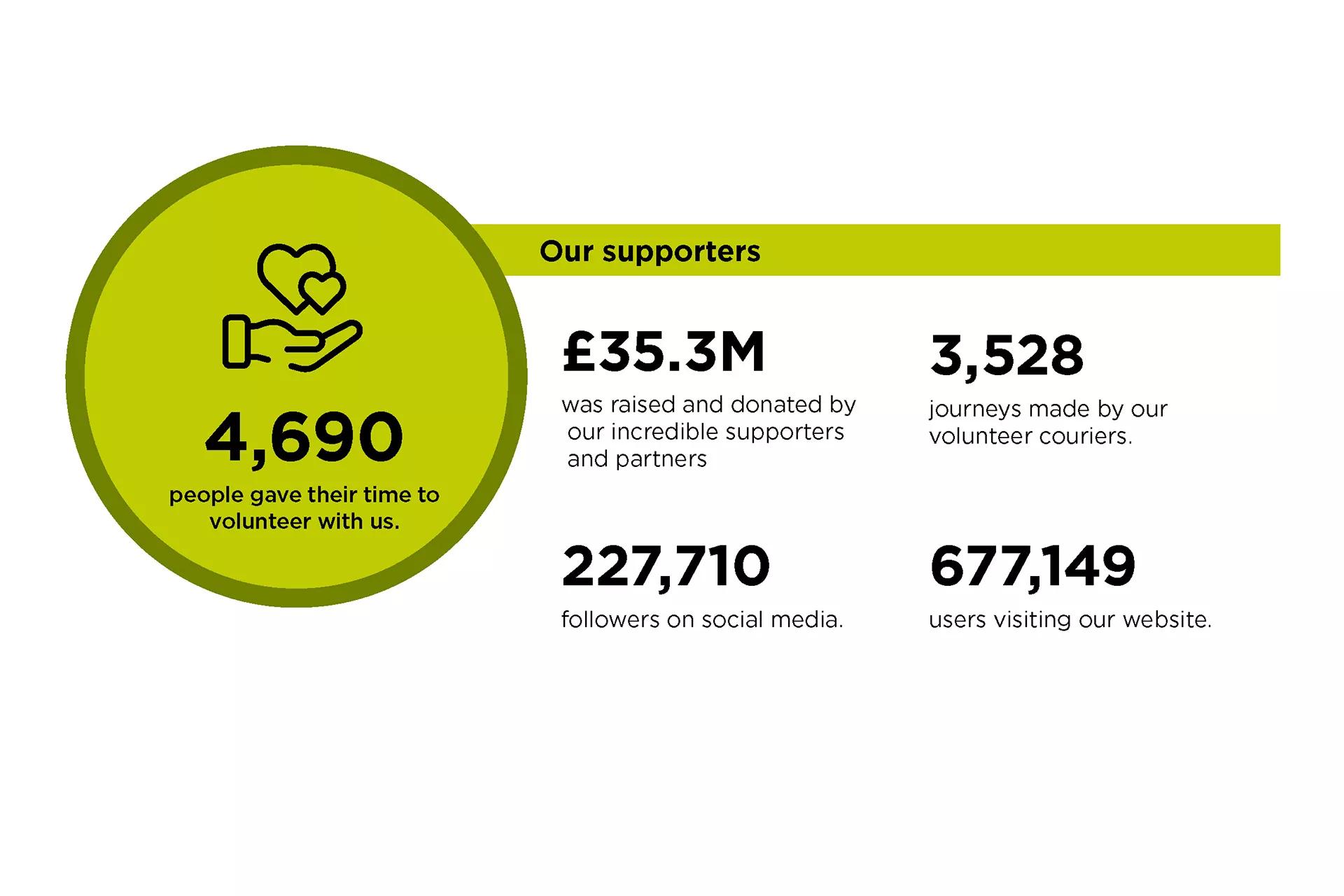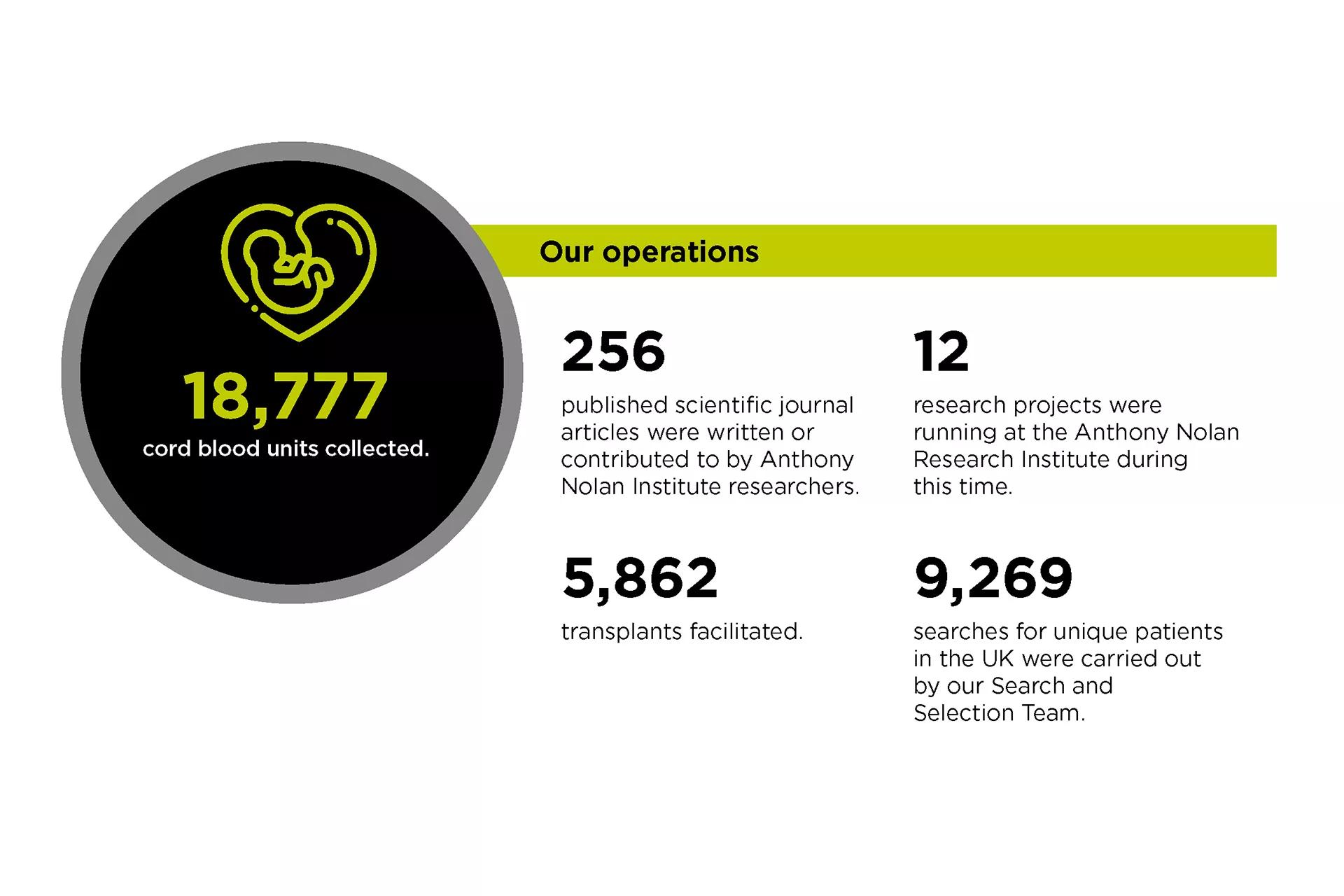 Dan's transplant was just the beginning
When Dan received a stem cell transplant in 2020, one of the key people who helped him through his diagnosis, treatment and recovery was his Anthony Nolan Clinical Nurse Specialist. Read more about how he describes that support as being a 'invaluable' part of a difficult road to recovery.
Read more on page 11
Looking forward
We are so proud of the impact we have had on patient outcomes, but we know there is still so much more that can, and must, be done. With only around 50% of adult patients surviving for longer than five years after transplant, it is vital that we continue to improve this.
Not only that, science and healthcare are areas that are developing and unprecedented speed and we know we need to adapt and evolve with them in order to provide our patients with the best possible treatment.
Knowing there are still challenges to face, as well as new opportunities to embrace, we have launched our strategy for the next five years. It builds on the momentum of the previous strategy and gives us three clear areas of focus so we can achieve real world change for everyone who needs us.
Aim 1 Survival
+
-
To give every transplant patient the best chance - and quality - of life.
Aim 2 Equity
+
-
To ensure all patients have the best access to, experience of and outcome from, treatment.
Aim 3 Progress
+
-
To explore and embrace new cell therapies and make them available for patients more quickly.
All thanks to you
A special thank you to the organisations and individuals listed here.
+
-
Everything we have achieved, and everything we plan to achieve in the future is only made possible thanks to people like you. We are so grateful for the continued support of the many partners, funders, individuals, families, volunteers and organisations that work with us to change lives.
We'd like to give particular thanks to the following:
Adrian Sudbury Schools Education Trust
African Caribbean Leukaemia Trust
Chris Hughes
Chris Swainsbury
Corinne Cruickshank
The Friends Groups of Anthony Nolan
Dig Deeper: The Construction Industry Adventure Race
The Charitable Trust IIS Legacy
Family and friends of Veer Gudhka
Friends and family of Ben Jebson
Friends and family of Sophie Fogg
Geraldine & Holly
Gilead Sciences Ltd
Graham Bow
The Garfield Weston Foundation
The Hugh Fraser Foundation
Isaac's Gift
The Jack Petchey Foundation
Janssen - Cilag Limited
Josh Greenham
Lactalis UK & Ireland and Lactalis Nestle Chilled Dairy
Marrow
Members of the National BAME Transplant Alliance
Nitin Changela
Race Against Blood Cancer
RSM UK Foundation
Budapest Airport-anna.aero Runway Run
Scottish Fire and Rescue Service
Shree Kadwa Patidar Samaj (UK)
Mr Stephen Berger
The Sue Harris Trust
Therakos UK
TRAD UK
Tracy Sollis Leukaemia Trust
The Trustees of Aid for Cancer Research
PF Charitable Trust