Our Friends Groups do amazing work to support Anthony Nolan by raising lifesaving funds and spreading the word in their local area.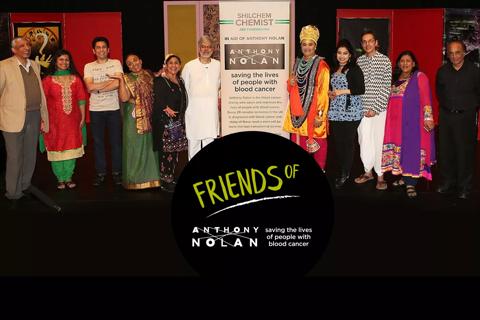 Joining a Friends Groups brings amazing opportunities, including:
Meeting new and inspiring people in your area;
Gaining new skills in event organisation and charity work;
Bringing together your community;
Making an incredible difference to the lives of people with blood cancer;
And, of course, having fun while you're at it!
What does a Friends Group look like?
Most groups are made up of between 5 and 10 people, but they come in all shapes and sizes! There are some groups that have been around for over 20 years, as well as opportunities to start up brand new ones.
How does a Friends Group work?
Members form a committee and meet regularly to help plan fundraising and awareness events. They organise everything from bucket collections to raffles, golf days to quiz nights, and even hosting balls.
What support does Anthony Nolan provide?
Friends Groups have the full help and support of the Anthony Nolan fundraising team, who are on hand to help every step of the way. From offering advice to sending out free materials, we have everything you need to be a successful Friends Group.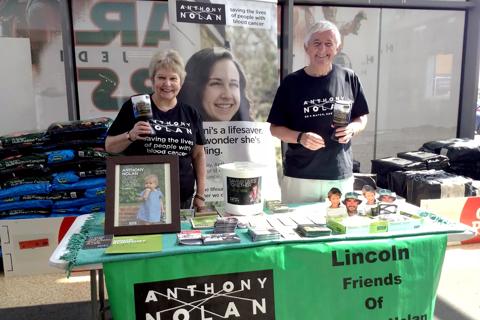 Lincoln Friends
One of our incredible volunteers, Julie Cook, and her family wanted to help raise awareness and funds for Anthony Nolan when her granddaughter Annabel was suddenly diagnosed with leukaemia in 2011 when she was just four years old.
'So many people don't know about the work this unique charity do until a loved one needs a transplant. Lincoln Friends was set up in 2014 – we have coffee mornings, supermarket collections, sponsored events, and another committee member, whose son also had a transplant, has organised charity balls.
'Through our Facebook page and engaging with the public, we have met many local people who have had transplants, or who want more information about the charity.
If you're interested in Friends Groups, then we would love to talk. Get in touch with us at community@anthonynolan.org or call us on 0303 303 3002 to find out about your closest Friends Group, or how to start your own group.