Without you, there is no cure
That's what we say to the incredible volunteers who power our lifesaving work. And we mean it. Because without our volunteers, we wouldn't be able to help people with blood cancer find the matching stem cell donors they need to live.
With as little as a few spare hours each week, you could make a lifesaving difference. By becoming one of Anthony Nolan's amazing volunteers, you can give the hope of a lifesaving stem cell transplant to people with blood cancer and blood disorders.
Find the role for you
Not sure what kind of volunteering is best for you? You're in the right place. We'll help you find your own lifesaving role, which works around your time commitments, availability and skills. Here are a few options to explore:
How to volunteer
There are three simple steps to becoming one of our incredible volunteers:
Look through our roles to see which you think suits you.
Sign up on the role pages or by clicking on our opportunities page to see all available roles.
If the role you are interested in isn't currently looking for volunteers, you can register for role notifications to be told when that changes.
Why volunteer with Anthony Nolan?
With so many great causes out there, why volunteer for Anthony Nolan? Well…
You'll pick up tons of new skills. Our volunteering work stretches all the way from secondary schools and university campuses to hospitals, science labs and far overseas. That makes it the perfect choice to discover new environments, learn and gain some great experience.
You'll meet lots of inspiring people, become part of a welcoming and dedicated team – and you might just make a few friends along the way.
You'll be helping to save people's lives not just in the future, but right now. So whether you choose to visit a stem cell donor on donation day or inspire the next generation of lifesavers, you'll be part of something truly special.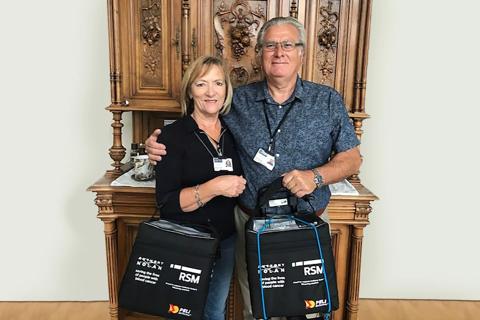 'The second courier trip I ever did took me to Glasgow, which is where Helen had her donor transplant. It was quite emotional and I was so pleased to be able to do that for someone else, like someone did for our daughter.'