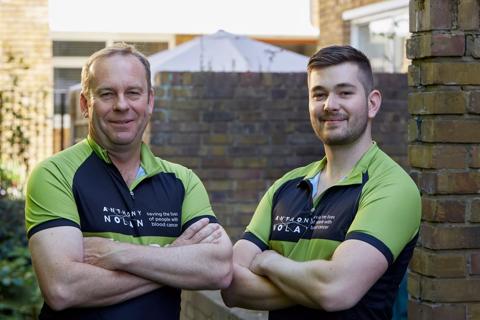 It costs £40 to recruit, test and look after each person who joins our register. And you can help raise these crucial funds.
Families whose lives have been touched by blood cancer tell us that fundraising has given them a much-needed focus during one of the most difficult times of their lives.
It really helps to know that, despite what's going on, it's still possible to make a difference to other people's lives.
Our Fundraise with us section explains how you can get involved.
What kinds of things can I do?
We have lots of ideas, some include:
Does your pub have a quiz? Your school a non-uniform day? Maybe your local football team plays charity matches? Then ask them to support Anthony Nolan.
If you've got a birthday or anniversary coming up, why not ask friends and family to donate to Anthony Nolan rather than buy a gift?
Could you host a dinner party or coffee morning and ask guests for a donation?
Gather a group of friends and hold a sponsored bag-packing session at your local supermarket.
Got fit friends? Why not challenge them to do something amazing, like run the London Marathon?
Could you sell your unwanted bits and bobs on eBay and give the proceeds to Anthony Nolan? Friends might want to donate things too.
Check out our Fundraise with us section for more ideas.
What kind of support will I get?
We can help you with ideas, advice and materials like promotional posters. If you'd like to fundraise for us, or find out more, please email us at community@anthonynolan.org.
If you'd prefer to talk on the phone, you can call the Fundraising team on 0303 303 3002 who will be able to support you.
Information published: 17/01/22
Next review due: 17/01/25
Related links