Life after Marrow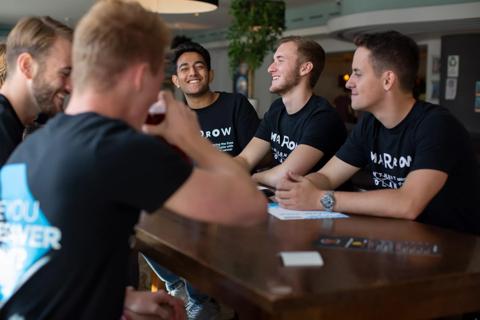 Being a part of Marrow is life-changing – literally. But what happens when you graduate? Is there life after Marrow?!
Of course! Marrow Alumni is the community of fantastic graduates who want to keep saving lives.
As a Marrower you'll always be part of the Anthony Nolan family after you graduate. But to get the best of life after Marrow, sign up to join Marrow Alumni.
What is Marrow Alumni?
We know how busy life can get after you graduate – that's why Marrow Alumni can flex around your schedule, wherever you are.
By joining Marrow Alumni, you'll have access to lifesaving opportunities, including:
Volunteering at Anthony Nolan donor recruitment events of all shapes and sizes, from Tramlines Festival to your old school!
Taking on fundraising events including London Marathon, Great North Run and Walking Together
Volunteering roles such as becoming a Hero Project speaker in schools or a donor visitor
The opportunity to represent Anthony Nolan publicly
Engaging with your workplace or community with Anthony Nolan
Getting first access to brand new Anthony Nolan campaigns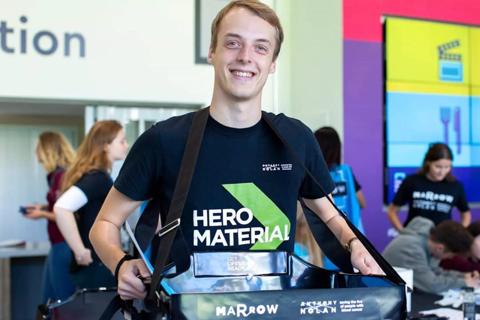 'I have really enjoyed taking advantage of the opportunities available to keep volunteering for Anthony Nolan since I graduated, including attending donor recruitment events, giving presentations, and sitting on the Alumni committee.
'In addition to continued support from my family and friends, I am very grateful that my colleagues have got involved too by signing up to the register and donating to my fundraisers (such as my 100km Thames Path walk in under 24 hours for Walking Together in 2020). This has increased the positive impact for Anthony Nolan and helped the charity's outreach!' Chris, Bath Marrow Alumni
Marrow Alumni is also a great way to stay in touch, virtually through our LinkedIn, Facebook and Instagram community, in person at our socials throughout the year.
All you need to do to join Marrow Alumni and access exclusive opportunities is sign up below.