The students saving lives
Marrow, our brilliant network of volunteer student groups that save the lives of people with blood cancer, is celebrating an incredible milestone - 25 years of lifesaving! And they've got a lot to celebrate.
Up and down the UK, hundreds of volunteers and nearly 50 Marrow groups are busy recruiting new donors to the Anthony Nolan stem cell register and raising lifesaving funds.
Over the last 25 years thousands of student volunteers have:
Recruited an incredible 175,000 potential lifesavers to the Anthony Nolan stem cell register
Raised over £I million to support Anthony Nolan's vital work
Volunteering with Marrow is not only lifesaving, it can be life changing. Sign up to volunteer with Marrow and you can learn new skills, make new friends, boost your CV and save lives!
The difference you can make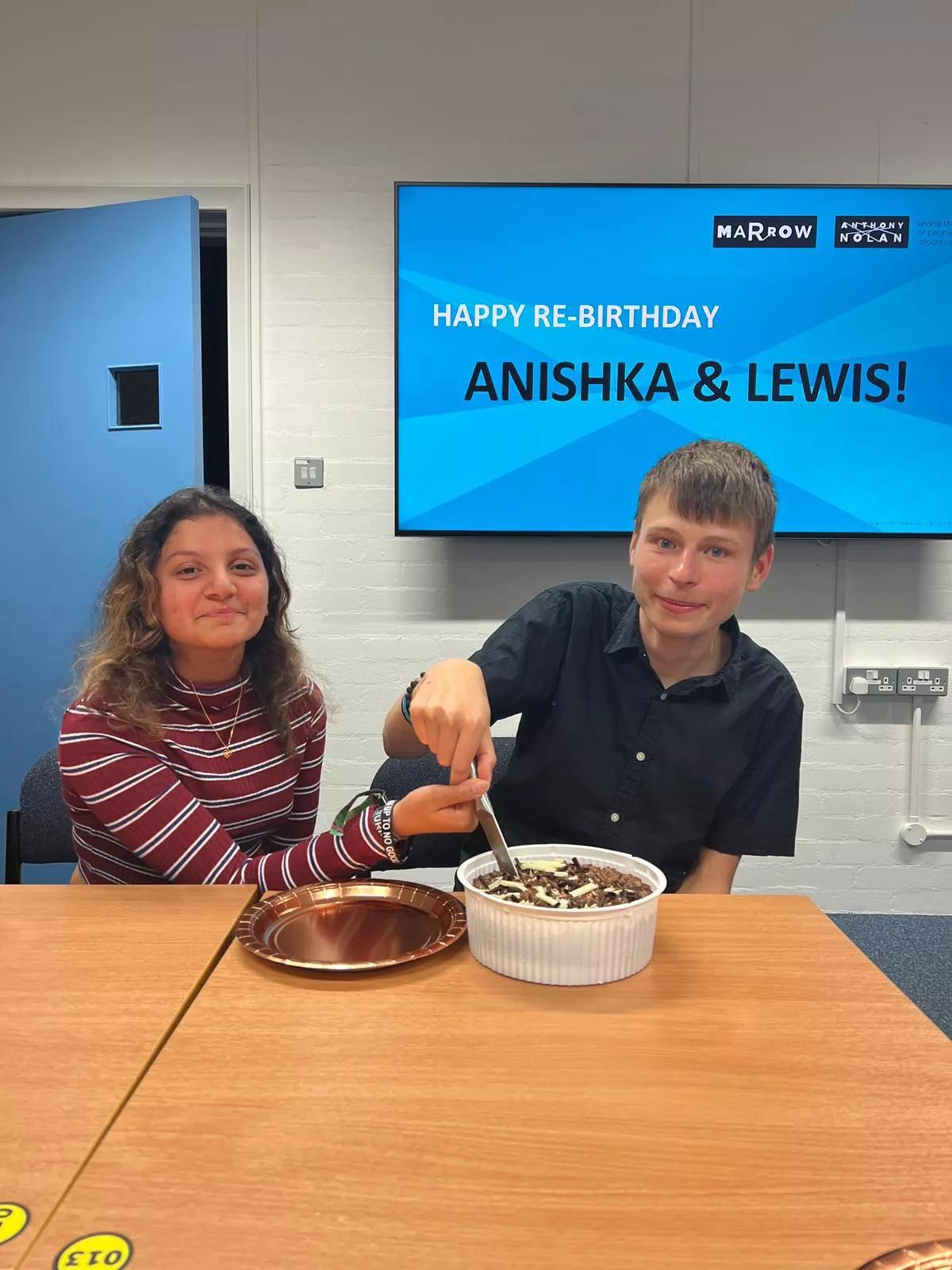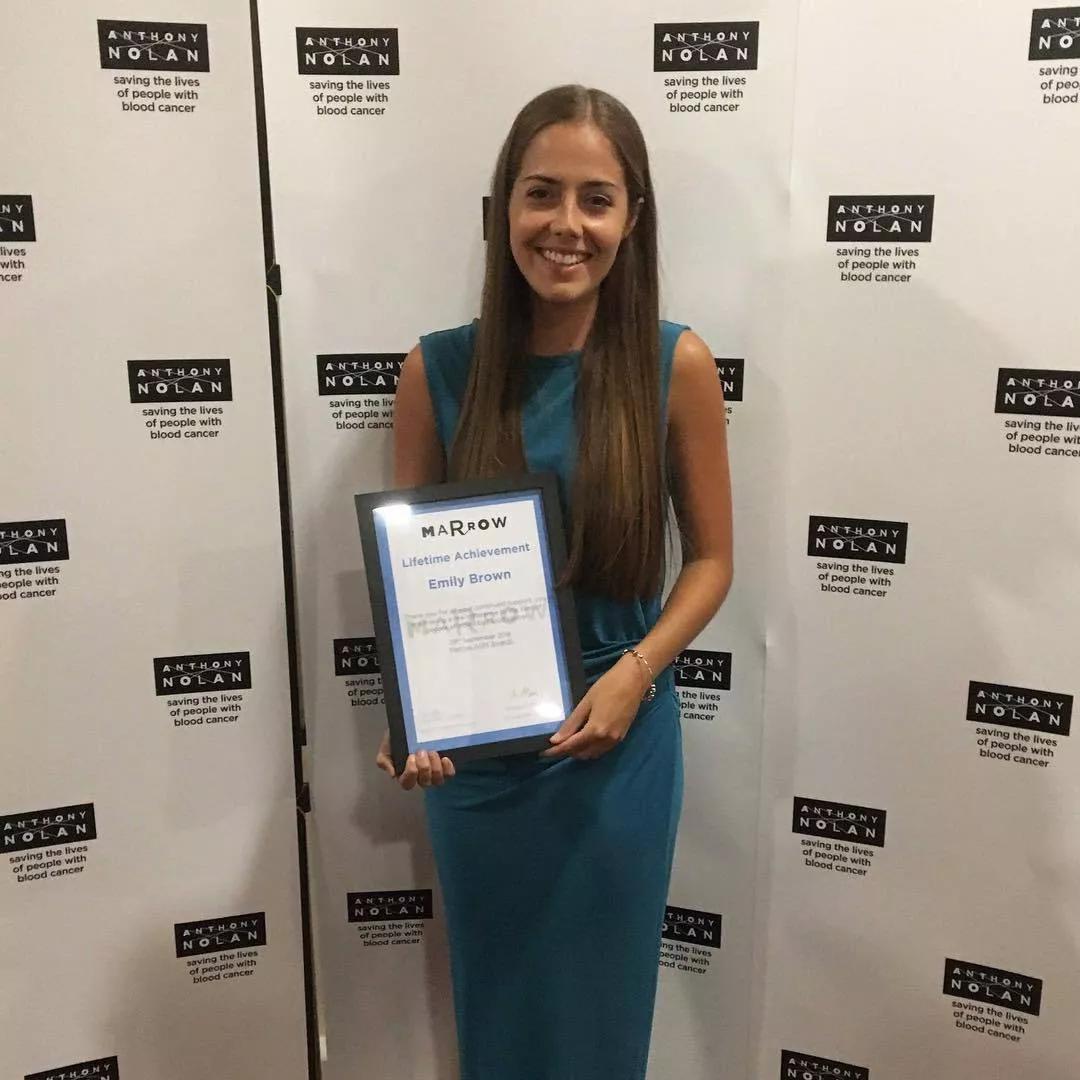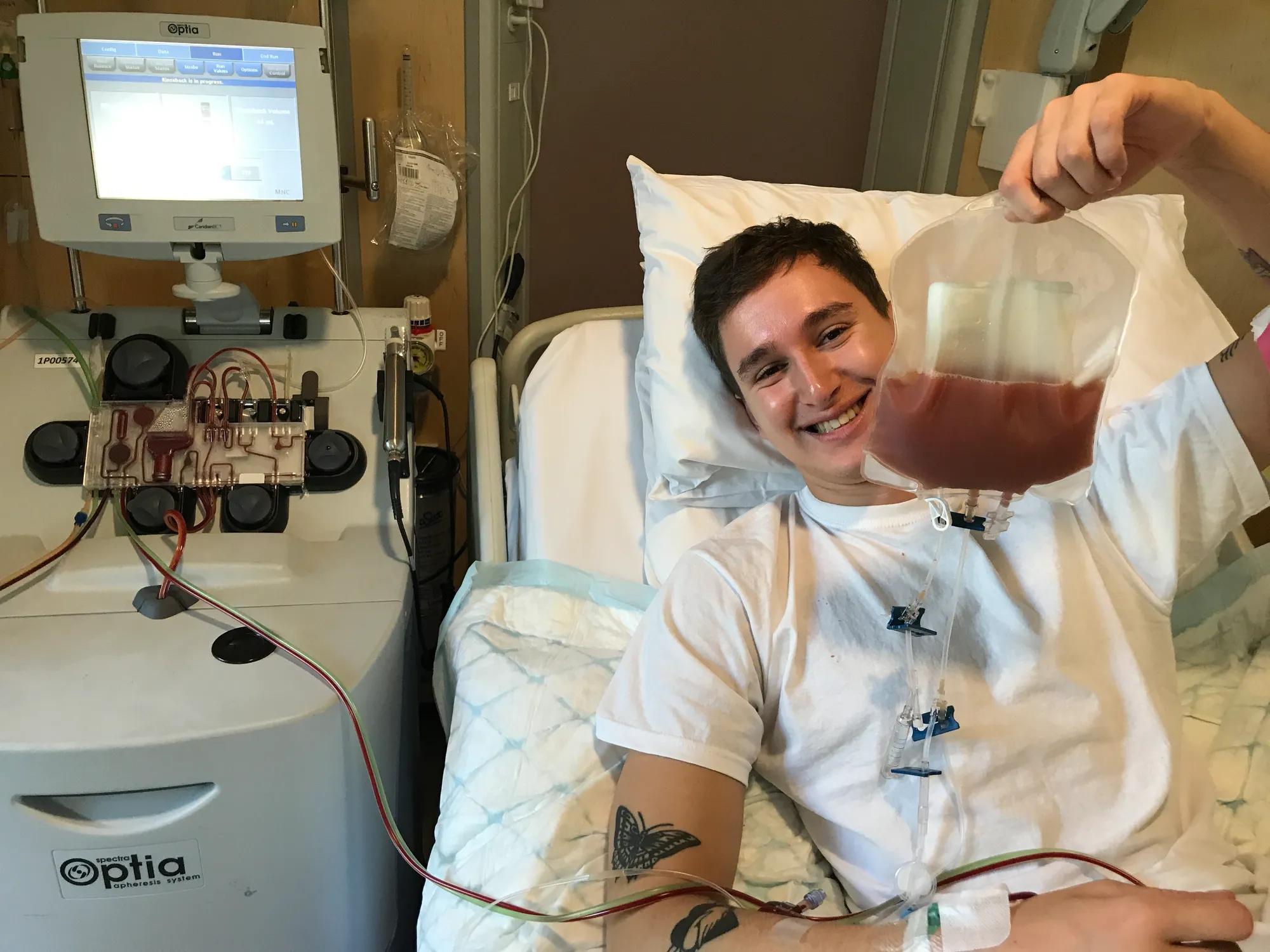 But don't just take our word for it. Marrow volunteers, donors and blood cancer patients want to tell you more…
Read what they have to say
+
-
"I have been fortunate enough to receive a stem cell donation from the charity, and simply wouldn't be here without that generosity. Unfortunately, due to my medical history I am unable to be on the register, but that is why I am part of Marrow. It's simply the next best option! I wanted to give something back to an organisation and charity which gave me so much."
Lewis Paget, Stem cell transplant recipient and Bath Marrow volunteer
"Volunteering for Marrow was easily the best part of my time at Bath - I loved working with the team and our amazing volunteers, particularly on donor recruitment drives when you felt like you were making a real difference. It was an amazing experience and so much fun. I gained a lot of confidence in public speaking and leadership skills through my time volunteering with Marrow. "
Emily Brown, Bath Marrow volunteer
"It's amazing to know that I've been part of something that has had such a big impact on someone's life. And it's so easy! Overall, the total amount of discomfort I felt was less than what you'd expect when you travel on a budget airline. Donating my stem cells through Anthony Nolan was a very personal procedure for me, I lost my grandfather to cancer and helping someone who is in a similar position to his felt incredible. If you are reading this, I urge you to consider signing up."
Jacob Hawley, Stem cell donor recruited by Middlesex Marrow
Back to the beginning
+
-
Marrow was founded in 1998 at Nottingham University when James Kustow, a third-year medical student, heard his friend Karen had been diagnosed with acute myeloid leukaemia.
'It hit me hard and I felt that I couldn't just sit there and not do anything, especially as I was a medic. I knew very little about blood cancer, so I got in touch with Anthony Nolan and with their support set up a one-off donor clinic, with some fellow students, to help find a match for Karen.'
After running a successful event, James and his friends decided to run a few more and set up a committee to establish a vision for Marrow.
'We wanted to give every student in the country the opportunity to join the stem cell register and we decided on a young and catchy name, Marrow.'
The groups began to grow and spread across the country, with universities being the perfect place to recruit young potential donors with an endless intake of students.
'Marrow has distinguished itself by growing from the passion and commitment of a small team of young people. As an Anthony Nolan trustee now, I continue to have one eye on Marrow to ensure it continues to be this unique, young, intelligent workforce that is a valuable part of the charity.'
What does volunteering with Marrow involve?
+
-
There are three key parts to Marrow's mission that you can help with:
Raising awareness – by posting on social media, holding events and running talks around campus, Marrow volunteers help raise awareness of blood cancer, stem cell transplants and Anthony Nolan.
Signing up new stem cell donors – volunteers are trained to run recruitment events across their campuses (and beyond!) to give every student the opportunity to join the Anthony Nolan stem cell register. Research has shown that the younger a donor is, the better chance of survival a patient has – so signing up students is key!
Fundraising – Marrow groups hold fantastic fundraising events, from bake sales to bucket shakes, sponsored runs to sparkling balls, they raise thousands of pounds to support Anthony Nolan's vital work.
All of this amazing work helps to give more and more patients with blood cancer or a blood disorder a second chance of life.
What you get for volunteering with Marrow:
+
-
Training and support: all our volunteers are trained in how to recruit someone to the stem cell register. You'll also get bucket loads of support and ideas for campaigns from dedicated members of Anthony Nolan staff.
Attending conferences and events: our annual Marrow National Conference and regional events are a brilliant opportunity to meet your fellow lifesavers, hear the latest Anthony Nolan news, and watch inspiring patient and donor speakers.
Boosting your CV: organising events and committees, managing volunteers and public speaking - there are so many new skills to develop and then show off on your CV! It's also great for portfolio pages, you'll get some nifty certificates, as well as reference opportunities.
Freebies and fun: from t-shirts to tote bags, we'll make sure you're kitted up to save lives! Marrow is also the perfect way to meet new people as you work together on a shared caused.So many of our volunteers make lifelong friends, which leads us onto…
Life(saving) beyond Marrow (Marrow Alumni)
+
-
Just because you graduate doesn't mean your lifesaving work has to stop. Marrow Alumni is a thriving community of graduates who are working with Anthony Nolan to make a massive difference.