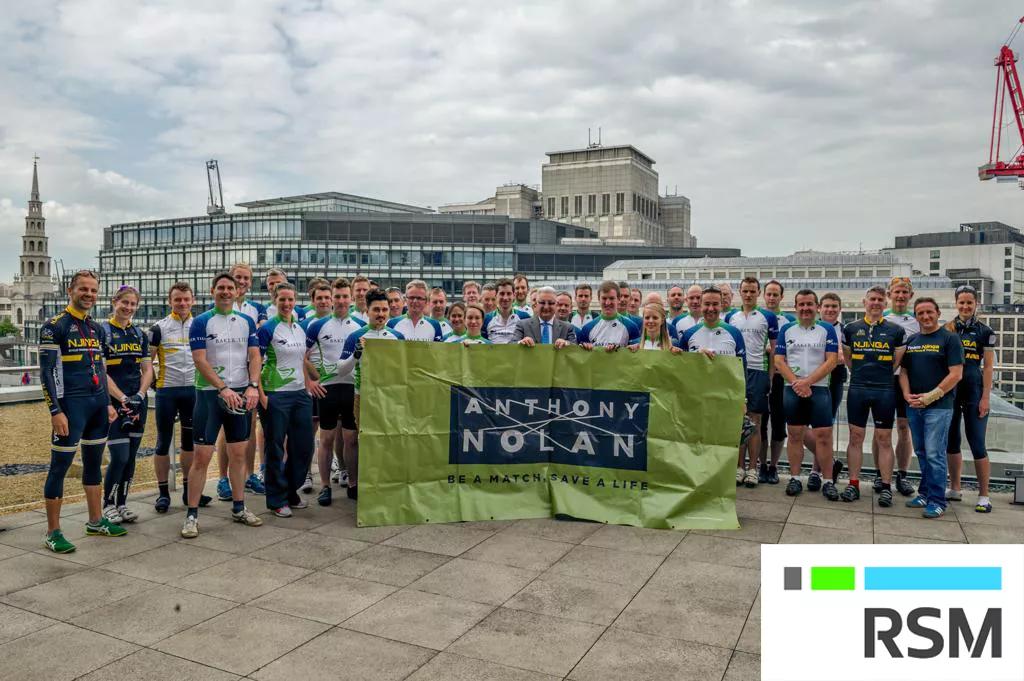 Leading accounting and business advisory firm RSM UK have supported Anthony Nolan for many years.
In April 2022, we will be entering our 12th year of partnership and we're so grateful for their ongoing support of our work.
At the outset of the partnership, the firm was integral to the development and success of our Register and Be a Lifesaver education programme which educates young people in schools about the importance of signing up to the stem cell register. They part-funded this project from 2010-14.
Since 2015, RSM have funded our Volunteer Courier Programme which requires trained volunteers to transport donated stem cells from the collection centre to the hospital treating the patient in need of a transplant.
As of January 2022, this funding has helped facilitate over 6,600 lifesaving journeys all over the world. In 2018, RSM extended their funding to the Patient Grants Programme which supports patients before, during, and after a stem cell transplant. Small one-off grants are given to help unexpected costs patients may have, and as of January 2022, RSM have funded over 1,000 grants to patients and families most in need.
In addition to RSM's incredibly generous restricted funding and sponsorship donations, they also introduced the Duke of Edinburgh volunteering scheme for their younger, eligible colleagues. Working in a three-way partnership, RSM colleagues who sign up to complete their Gold Duke of Edinburgh award can choose to volunteer for 12 months with Anthony Nolan, which we have entitled the programme to be 'Your Lifesaving Year'. These Ambassadors play an influential role in raising awareness, recruiting donors, and raising vital funds for Anthony Nolan.
Beneath all this lies RSM's employee fundraising. Since the partnership has launched, we've seen some fantastic fundraising initiatives which have included: Tour de Baker Tilly, One Million Calorie Burn, the RSM Charity Challenge and most recently, RSM10forAN to celebrate the 10th year of partnership in 2020.
As a committed partner of ours, RSM have often gone above and beyond to support additional areas of our work, and the most recent examples of this include a generous £50,000 donation to the Azaylia Cain Appeal, and also the match funding (up to £20,000) for the BBC Lifeline Appeal which aired on Sunday 23 January 2022.
Overall, this partnership has raised over £1.2million! Thank you, RSM!
RSM UK and Anthony Nolan celebrate 5,000 potentially lifesaving trips