Without you, there is no cure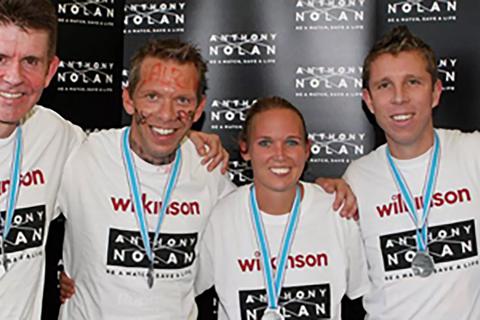 A partnership with Anthony Nolan offers:
Support from an expert team: We'll use our expertise, enthusiasm and ideas to make sure working together is successful and memorable. You'll have a dedicated account manager plus all the support you need from our press and marketing teams.
Employee engagement: A partnership with us will engage and motivate your employees - guaranteed. We'll share inspiring stories, celebrate your team's achievements and illustrate the difference their support is making.
A way to differentiate your brand: Working with us means you'll be partnering with one of the most trusted and credible charity brands in the UK. We're a unique charity and will make sure working together adds value to your business and sets you apart from your competitors.
A tailor-made partnership: We're creative and collaborative in our approach and will help tailor just the right kind of partnership to enhance your business.
The chance to do something amazing: We'll offer your employees and customers the chance to do more than raise money - by joining the register they could save someone's life one day.
A relevant cause: Someone is diagnosed with a blood cancer every 14 minutes in the UK. By partnering with Anthony Nolan you'll be supporting a cause directly relevant to your staff and customers.
Many ways to get involved: We have a strong presence all over the UK, and can provide volunteering and fundraising opportunities nationwide. You'll have access to a national and local events calendar including the London Marathon, Great North Run, Daisy Ball and more.