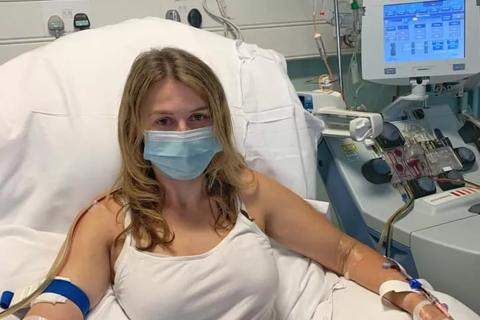 Last year, Jenny donated her stem cells to a stranger, to give them a second chance of life. She wanted to share her experience to "bust some myths and, hopefully, to encourage more people to register as stem cell donors".
This experience has been one of the hardest things I have done (both physically and mentally) but also the most rewarding. There is no doubt in my mind that I would do it again.
I signed up to the stem cell register a few years ago after hearing someone discuss the work they do on the radio. When I received an email in early 2021 saying that I was a potential match the first thought that went through my head was 'did I really sign up for this?' but once I got my head around it, I knew I would donate.
One of the misconceptions is that stem cell donation is bone marrow collection via a general anaesthetic, but actually 90% of the time stem cells are collected through peripheral blood stem cell (PBSC) collection, which is what I did.
Preparing to donate
Before the procedure, there were a lot more phone calls and appointments than I expected, which was exacerbated by Covid. For the couple of weeks leading up to the donation I had a nurse or a courier coming to or from my flat for tests or results almost every day.
Four days before the procedure I started taking injections to stimulate my body to produce more stem cells. This was quite painful as it made my lower back and pelvis hurt so I was dosed up on paracetamol and co-codamol. I don't know anything about my recipient except that they are a lot bigger than me, so I needed extra doses of injections to try to make my body produce even more stem cells!
My donation days
On the day of the donation, I was hooked up to a machine which takes blood out of one arm, extracts the stem cells, and puts blood back in the other arm. The process took around 4-5 hours and I had to go two days in a row so that we could get enough cells for my recipient. The process itself was not painful, it was similar to giving blood, but it was tiring and uncomfortable. Normally you can have a visitor accompanying you but this was not possible due to Covid.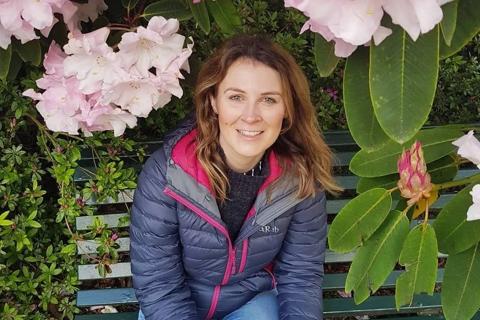 Whilst I grumbled in the lead up to the procedure (due to fear of the unknown) and during the injections and the PBSC procedure, nothing could prepare me for how I felt afterwards. There were two men in the same ward who are living with blood cancer. They both thanked me for what I had done, on behalf of my recipient, and said that I was a lifesaver.
It was only then that everything sunk in. I hope that I have saved someone's life and I hope to one day be in contact with my recipient. The process was an emotional rollercoaster but I wouldn't change it for the world and I would definitely donate again. How many times do we have the chance to save a person's life?
Why you should join the register
Over 2,000 people in the UK are in need of a bone marrow or stem cell transplant every year and only 2% of people in the UK are registered as stem cell donors. Currently, only 72% of patients from white Caucasian backgrounds can find the best possible match from a stranger and this drops to 37% for patients from a minority ethnic background.
While my experience was difficult, what I went through was nothing compared to someone living with blood cancer and I hope my honest account might inspire some of you to sign up rather than put you off. If I can do this then you can too, and you might be able to give someone a second chance at life.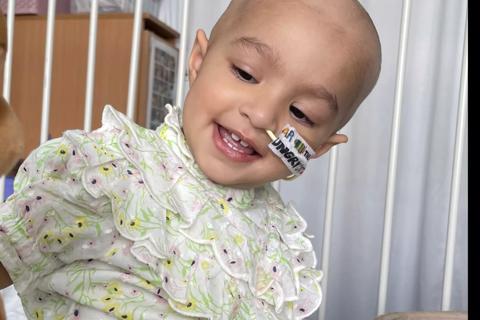 Join the register
If you've been inspired by Jenny's story, and you're aged 16-30, you can join the stem cell register here:
JOIN