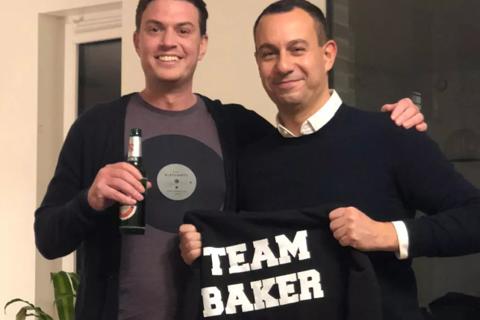 In a happy coincidence, a civil engineer from Leeds became a father to his daughter just months apart from the man who saved his life. Ross Baker survived blood cancer because of a stem cell donation from Pascal Kreßner and now he cannot wait for their daughters to meet.
Ross was diagnosed with Acute Lymphoblastic Leukaemia (ALL) in 2016 and desperately needed a stem cell transplant from a stranger to save his life. Pascal, from Cologne, Germany, was found to be a match and donated his stem cells, giving Ross a second chance of life.
Ross and Pascal met in person as soon as they could in December 2019 and coincidentally, the pair became first-time fathers to daughters in 2020. Their daughters have been introduced to each other over FaceTime, and Ross is excited for the day their children can meet in person.
Ross said: "Pascal's daughter was born just two months before Paige so they will be long distance buddies!"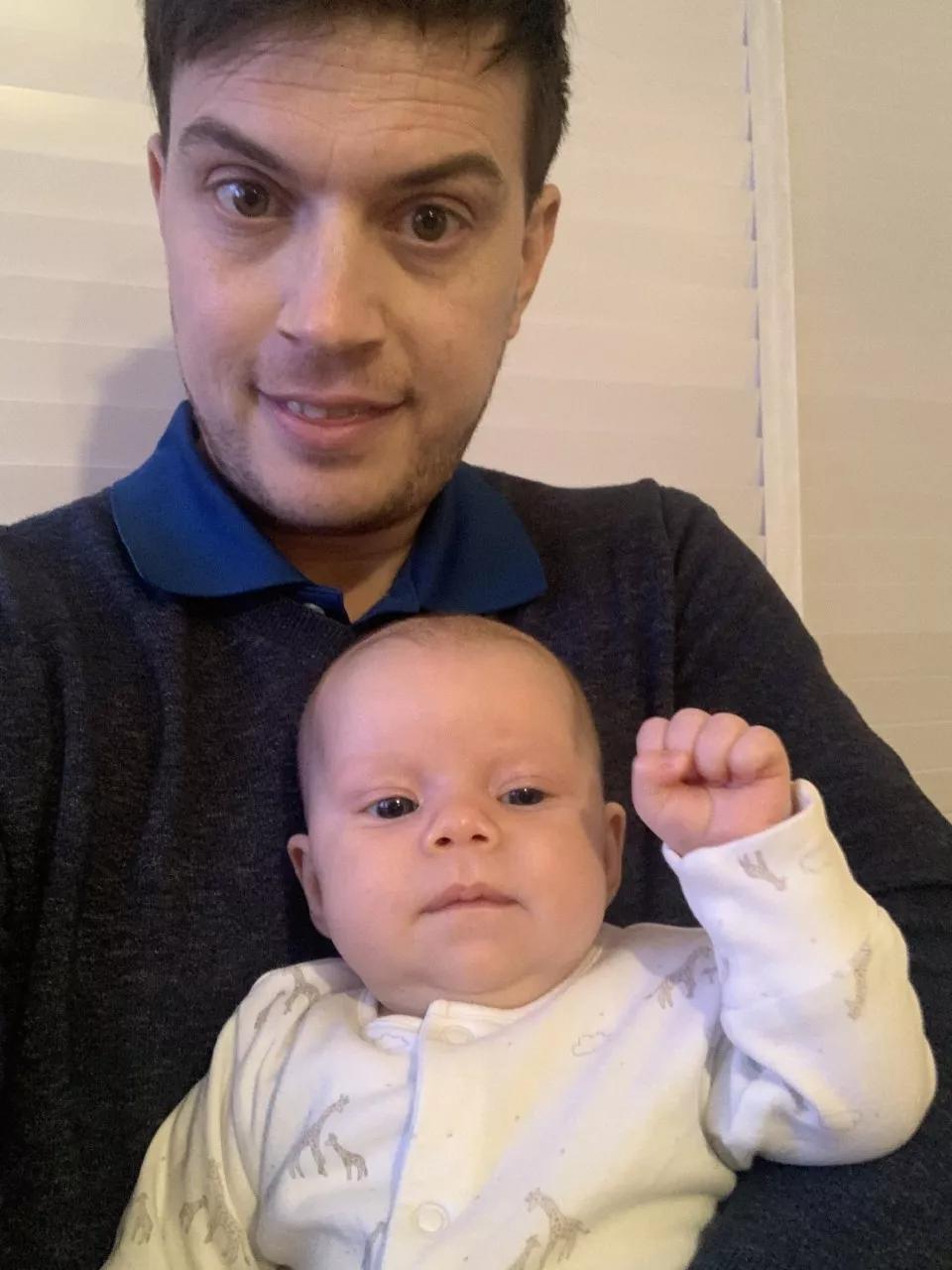 When Paige is older, Ross will explain his and Pascal's connection and how there are wonderful people in the world. Ross said: "He is truly an incredible human being, I couldn't thank him enough." He will also explain to his daughter how charity Anthony Nolan helped save his life, 'how amazing her mum was to me' and how lucky he is to have family and friends to help pull him through difficult times.
Ross has found being a father amazing and has called Paige a 'miracle baby'. Following chemotherapy many people find it difficult to conceive due to the side effects of the treatment. He and his partner Jen relied on in vitro fertilisation (IVF) to start their family.
In more happy news, Ross and Jen are expecting another baby.
Friendship has been integral for Ross during his diagnosis and recovery, as his close friends visited after hearing the news of his diagnosis. Ross said: "If you have true friends they will be with you in the good and the bad and I would not change my friends no matter what."
Ross also considers Pascal a new friend and brother. He said: "I am sure we will be friends for the rest of our lives due to the lifesaving gift he has given to me."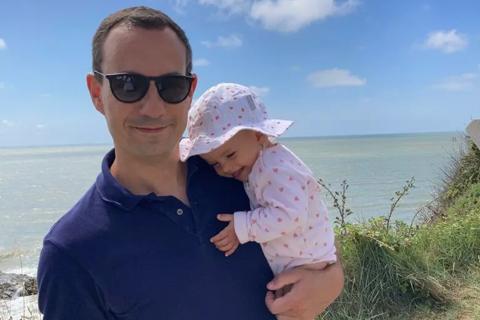 Anthony Nolan is a UK charity that finds matching stem cell donors for people with blood cancer and blood disorders around the world and gives them a second chance at life.
Whilst looking back on how it felt to have had the stem cell transplant now he is a father, Ross said:
"I was extremely grateful to Anthony Nolan for finding me a match before I had Paige, but now I am a father I am forever grateful."
Anthony Nolan's Chief Engagement & Marketing Officer, Terence Lovell, said: "Not only do Ross and Pascal have an incredible bond, but now their daughters will too. There's no better time to celebrate connections like this than on International Day of Friendship.
"Pascal's act of kindness shows how important it is for Anthony Nolan to continue spreading the word about stem cell donation. Everyone who needs a lifesaving transplant should be able to have a second chance of life, so I encourage young men aged 16-30 to sign up to our register. One day you too could give hope to somebody like Ross."
Anthony Nolan recruits people aged 16-30 to its register because research has shown that younger donors increase a patients' chance of surviving. The charity particularly needs young men to sign up because they currently account for only 18% of the charity's register, but they make up an astonishing 55% of all people asked to donate.
As well as using its register to match potential stem cell donors to those who need a stem cell transplant, Anthony Nolan also carries out ground-breaking research to save more lives and provides information and support to patients after a stem cell transplant.