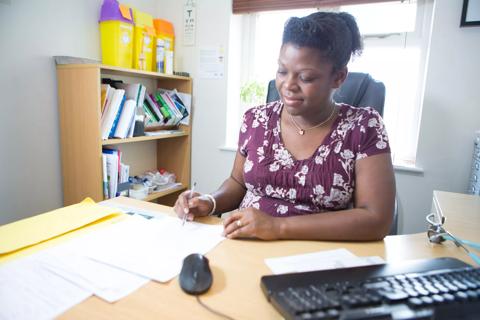 Working after a stem cell transplant may be a big milestone in your recovery. It can be an important part of making you feel 'normal' again and a different focus away from the medical world. Some people find going back to work stops them feeling low and boosts their confidence.
Returning to work isn't always straightforward. You'll be recovering physically and emotionally from major treatment. You may need to make changes to the way you work and take things gradually. Going back to work isn't always possible or right for everyone. The good news is that there is practical support and advice that can help.
In this section we will look at the following:
Anthony Nolan works in partnership with Working To Wellbeing whose Work Support Services and Work Focused Health Coaching help people to manage fatigue and other symptoms so you can stay at work or return to work.
After an initial conversation focusing on what's important to you and the goals you want to achieve, there will be four sessions where you will discuss how to talk to your employer and plan your return to work, plus any concerns you have. They will also be able to signpost you to other services that may be of benefit to you. You can be referred to this service by talking to your Clinical Nurse Specialist (CNS), a member of your medical team or email us: patientinfo@anthonynolan.org
More information and advice is also available in our guide Going back to work after your stem cell transplant (PDF 698KB)
Preparing to go back to work
As your recovery progresses, you might start to think about what going back to work will be like. This can feel exciting, but also daunting, especially if you've been away for a long time.
Keep in touch
Keeping in touch with your employer and work colleagues will help you feel like you're returning to your old routine. It's helpful to start doing this as soon as you feel ready to. You could send a monthly email, speak on the phone or over video calls, or have face-to-face catch ups. Some people ask to have internal newsletters or updates about the workplace so that they can keep in touch with what's going on. Others pop into work and meet up with colleagues and friends. It's up to you.
Your role
It can help to think through what your role involves and what you're able to do as you start thinking about your return. At this early stage, it's possible that you won't be able to do as many hours to start with, or all the tasks required of your job. This is completely normal. It's important to do things at your own pace.
You might find certain mental tasks more challenging as you get back into the swing of things. Taking notes, making lists, using a diary, calendar or phone apps could help you keep track of tasks and make you feel more in control. Remember, you are likely to find being back at work physically tiring. Taking regular breaks throughout the day and going for a lunchtime walk can help stretch your legs and re-energise you.
Make a plan
It's a good idea to sit down with your line manager and someone from HR to set out a 'return to work' plan. This will help make the process as smooth as possible for you. It might include talking to an occupational health specialist (either through work or your hospital) for some expert advice on what you will need. You can also get advice from the team at Working To Wellbeing. It's important that the plans are flexible and can be adapted as you recover and get stronger. Your return to work should move at your pace and be sustainable for you in the long term.
Expectations
Your work colleagues might assume that now you can work again, and you are now fully cured. If you are concerned about people's expectations of you when you return, you could show them our information My friend is having a stem cell transplant. This will give them a better understanding of what you've been through and how they can help you day to day. When talking about your return with your employer, it might be a good idea to discuss your concerns about managing colleagues' expectations.
Support from your employer
Many employers won't have experience of supporting an employee who's had a stem cell transplant. They may not realise that your recovery continues beyond your return and you may have ongoing medical concerns as a result.
Your employer should consider making 'reasonable adjustments' to your role to support you at work. You know yourself and your job better than anyone, so think about what would make it easier. It's really important to update your employer on a regular basis. If your situation changes, your employer can only react if you tell them what you need.
What counts as 'reasonable adjustments' varies and depends on the work you do. Here are some examples of the support they may be able to offer you:
A reasonable amount of time off work for hospital stays or appointments. Flexible working hours can also make appointments more manageable.
A phased return to work, where your working hours, or the tasks you do, are reduced at first and build up over time.
Changing your duties if your job puts you at risk of infections. For example, could you work in an office rather than interacting directly with the public?
Working from home, perhaps two days a week.
Workplace adaptations such as moving your desk so you don't have to walk as far or offering you a workplace assessment to check your desk set up is correct.
Our Work and Stem Cell Transplant: Information for Employers (PDF 829KB) booklet has been produced to help employers understand your needs and how they can provide support. Pass it on to your line manager or HR department.
You can also ask your medical team to write you a fit note. This can help you to claim sick pay but also outlines how your medical condition could affect your ability to work. It'll say what employers need to consider as part of the return to work planning process.
Macmillan also has a useful guide on reasonable adjustments.
Your rights as a worker
It's illegal for your employer to discriminate against you or treat you less favourably than others because of your medical situation. All blood cancer and blood disorder patients living in England, Scotland or Wales are protected under the 2010 Equality Act. If you live in Northern Ireland, you are similarly protected by the 1995 Disability Discrimination Act.
If you think you are being treated unfairly, it's important to take appropriate action straight away. It's possible that some problems happen due to a misunderstanding and can be resolved by talking it through with your employer. If it's appropriate, talk to your HR department and refer to your staff handbook for more advice.
If the problem is more serious, you might need the help of an independent body to mediate the situation. If you are a member of an employment union, they may be able to support your case too.
More information is available from the Advisory, Conciliation and Arbitration Service (Acas).
Self-employment
If you are self-employed, your return to work could cause unique challenges and concerns. Without the potential safety net of sick pay or pension scheme, you may feel forced to return to work earlier than you should to provide an income. It may not even be possible to return because of the work you do. You may experience feelings of loss if you have to give up something that has taken time and effort to build up.
This uncertainty can be very stressful for both you and your family – however, help is available to you. The government offers Access to Work grants to people with long term health conditions trying to get back to work. You may also be entitled to other benefits that are detailed in our section on Help with your finances.
If you're able to return to your role, it can be helpful to create your own 'return to work plan' so that you ease yourself gently into work and have a structure to keep to. If you need some help doing this, you can get advice from Working To Wellbeing about how to do this.
On the Macmillan website, you can find further information and advice for self-employed people living with cancer.
Changing your job
After their transplant, some patients reflect and think about doing something new, or make changes in their life. This could affect your financial and family situation, so take your time and discuss your thoughts with family and friends. You can speak to your transplant team about it too. Some things you could think about:
Would it be possible to work part time at your current job or find a similar job that allows it?
Are you able to give up your job or take early retirement? If you are a career-driven person, you might need to consider how it would feel to not have work as part of your life. You might need to think about what you will do with the spare time before making any big decisions.
Would you benefit from learning some new skills? Future Learn offers a wide range of free online courses from business management, to languages and IT skills.
When looking for a new job, you don't have to tell a new employer about your medical situation. If you are qualified and physically able, it should not be a problem. If you see the disability confident symbol in an advert, you can be sure they don't discriminate against anybody. Note: if you don't make an employer aware of your medical situation, you won't be able to ask for reasonable adjustments or claim discrimination later, if you need to.
Organisations that can help
Information published: 23/12/21
Next review due: 23/12/24
Related links