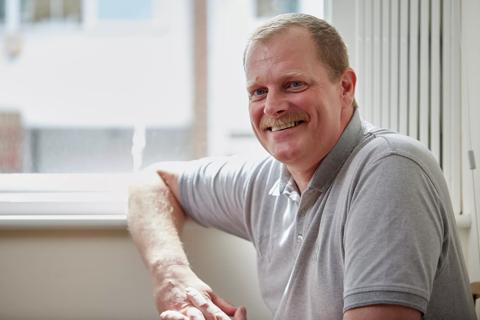 Leaving hospital after your stem cell transplant can be both a happy and daunting experience. Many patients have concerns about how they will cope with the challenges of their recovery and some find it easier than others.
Your recovery will have an impact on all parts your life and our Body, Mind and Life information sections will help you every step of the way.
Every person's recovery is unique and these pages are here to help and support you throughout this journey.
The Mind section focuses on how your recovery could affect your mental health – from the emotions you might feel to concerns about body image and memory – and offers help on how to talk about difficult problems. It also looks at how recovery could affect your relationships with those closest to you and how to cope during more difficult times.
You can find more information, support and advice on the following potential challenges:
It can be difficult to know the best ways to cope with these challenges and many people use a variety of different techniques that they find work best for them. It might involve some trial and error but when it comes to finding what's best for you, you should trust your instincts. You can try some of them on your own, while others involve healthcare professionals or the help of charities. We have outlined some of these strategies here.
If you have a query or question that isn't covered here, the clinical nurse specialist (CNS) at your hospital will be able to help.
Anthony Nolan offers a free Telephone Emotional Support service specifically for stem cell transplant patients and family members, provided by Working to Wellbeing. Through a series of appointments, you can talk to someone about whatever's on your mind, e.g. concerns you may be having about the future or your treatment pathway. Working to Wellbeing are a team of wellbeing specialists including qualified psychologists, with years of experience providing support for stem cell transplant patients. If you think this might be helpful to you, email our team to arrange an appointment: patientinfo@anthonynolan.org
Alternatively, you could talk to our Patient Services team on 0303 303 0303 or patientinfo@anthonynolan.org.
We also have advice for family members who are caring for someone who has had a stem cell transplant here.
Information published: 29/11/21
Next review due: 29/11/24
Related links
Support for parents, families and friends