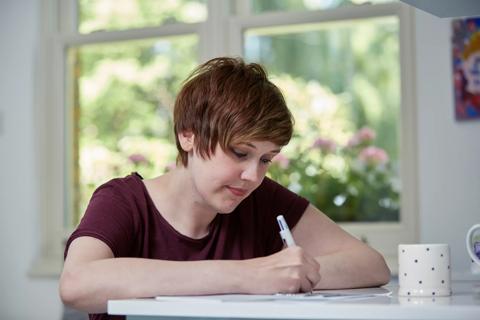 Due to Covid 19, all correspondence must be sent electronically.
Alongside your letter or card for your donor, please prepare a separate covering message stating that you would like your letter to be sent to your donor, including your name, date of birth, transplant date, and transplant centre and then either take a photo or scan the letter so it can be emailed as an attachment.
Your first letter must be sent via your transplant centre but any correspondence after then can be sent directly to us at donor@anthonynolan.org
Please also let your transplant team know that you have sent a message when you are next in contact with them. If you have any questions at all, contact donor@anthonynolan.org
What to include in your letter
It can be hard to think about what you want to say to your donor. For many people it's as simple as wanting to say thank you. If you're lost for words, you could tell them about the difference that it's made to your life, including your feelings about the transplant. You could also let them know about any significant milestones that you've reached after your transplant.
What not to include in your letter
In keeping with UK transplant regulation, there is some information that you can't include in the letters. If this information is included, we will have to take it out.
Please don't include:
your name or the names of your family members, but you can tell them if you are a child or an adult
your location
your job title, if it can be used to identify you
information about further donations you need - you must not ask the donor to donate again.
Please don't share your letters on social media or with the press unless you have signed a consent form with our press team.
Waiting to hear back
There can be delays in processing your letters, so you might not hear back straight away. It's not always possible to get in touch with your donor, sadly. We know this can be disappointing, but there could be lots of different reasons for this. Sometimes we might have more information about why, so you can get in touch with us to find out more.
Generally, donors are usually happy to hear from you, even if it's just to say thank you. So don't be worried if you've had some post-transplant setbacks. Donors receive information at the time of donation that prepares them for the complications of a transplant.
On the other hand, you might not hear back from your donor; they may feel grateful to receive a thank you but may not know what to say or wish to continue contact. All donors are different.
Although you now share the same blood stem cells as your donor, this could be where the similarities end. Some donors and recipients strike up fantastic friendships – others find that they don't have anything else in common. Either way, you shouldn't feel any obligation.
Information published: 23/12/21
Next review due: 23/12/24
Related links