We may be able to update you on how they're doing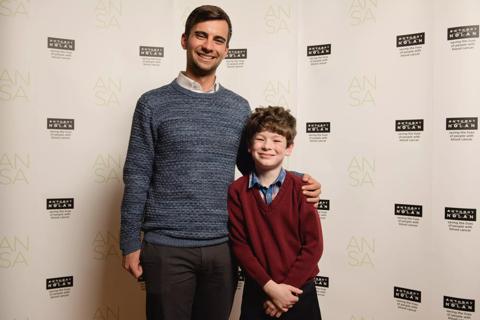 You've probably thought a lot about the person you've helped. Where are they? How are they feeling? Has the transplant worked?
We can sometimes give you an update on their progress during the first year after the transplant and you may be able to communicate anonymously with your recipient. Anthony Nolan will help arrange this.  
After at least two years and if you both want to, you may be able to be in direct contact with your recipient. This process must be initiated by the recipient and comply with the rules of the registry where the recipient lives, as some do not allow direct contact.
However, it isn't always possible to be directly in contact with your recipient. Sometimes, the recipient wants to stay private or you may also want to donate and simply leave it at that. Lots of our donors are happy just to know they've done something amazing. And that's no problem at all – there's no obligation on either side.
Getting an update
During your visit or follow up phone call, you were asked if you would like to know how the patient is after their transplant. If you asked for an update, the donor follow up team will contact the relevant registry depending on where the patient lives to try and get this information for you at around 6 months after you have donated.
We are only able to try and get a single update after you have donated, and in some cases we may not be able to get any information depending on the specific rules in each country around the world. We will send this update to you in a letter, so please let us know if you change address.
If you had decided that you did not want an update and have changed your mind, or would like to talk to someone about this, then please contact Donor Follow Up on 0207 424 6568 or donor@anthonynolan.org
Writing to your recipient
If you would like to write an anonymous card or letter to your recipient then please send your card or letter with a covering letter letting us know it's from you to:
Donor Follow Up
Operations Department
Anthony Nolan
2 Heathgate Place
London
NW3 2NU

Not all registries allow correspondence so if you would like more information then please contact Donor Follow Up on 0207 424 6568 or donor@anthonynolan.org.
Direct Contact
You may one day be able to meet your recipient, however not all transplant centres or registries allow direct contact, so please do get in touch using the details below if you would like to check or find out more either by email on donor@anthonynolan.org or call us on 0207 424 6568.
The person who received your donation or their family if they are a child must get in touch first to ask to be in contact with you. When we receive a request for direct contact, we'll get in touch with you to help you decide what you'd like to do. At least two years must have passed since your donation to the recipient before they can ask to be in direct contact with you.