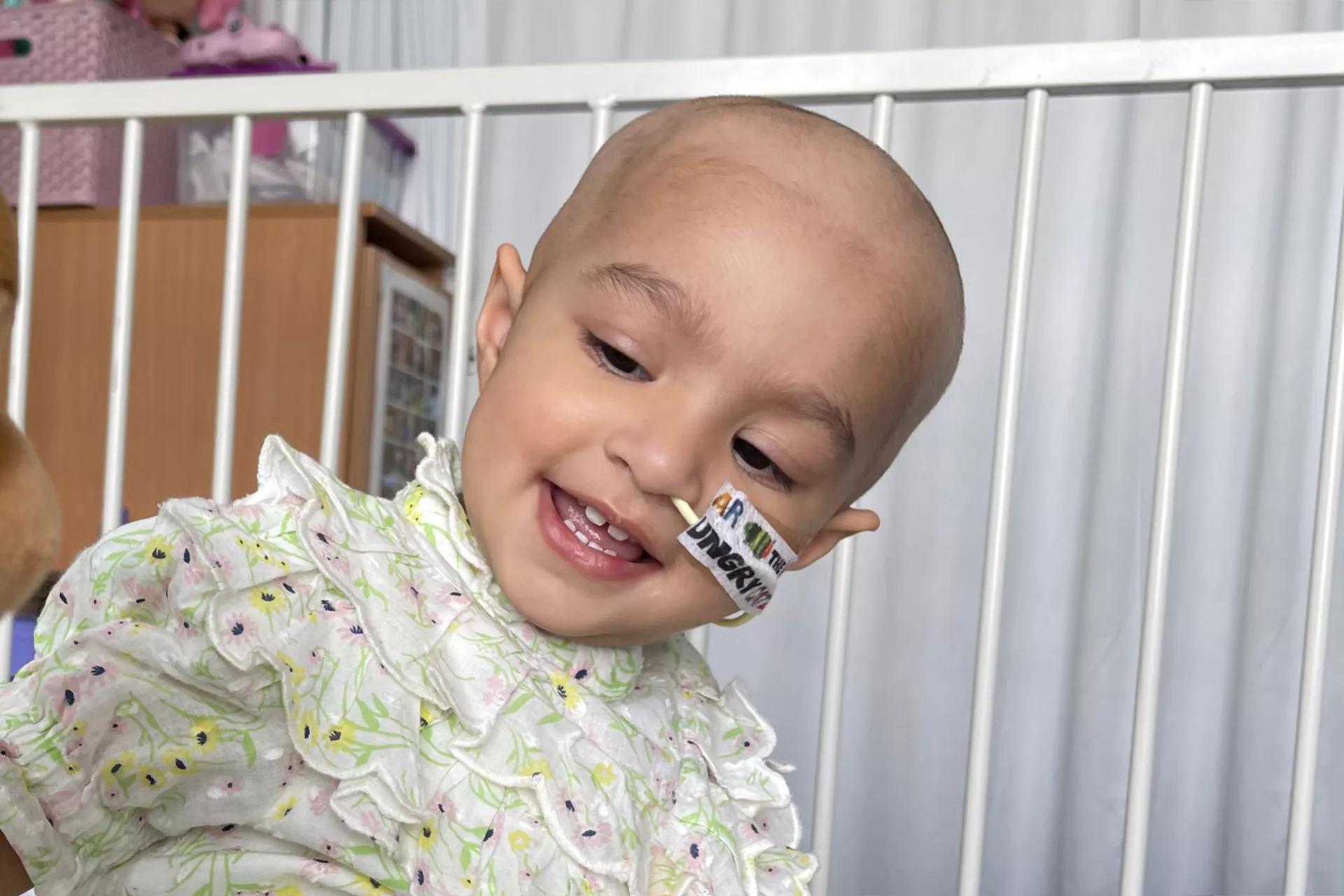 18-month-old Elaiya was diagnosed with Acute Myeloid Leukaemia and she urgently needs a stem cell transplant. Sadly, she doesn't have a matching donor on the register so her parents are doing everything they can to raise awareness.
#FightForElaiya
If you're from a South Asian background and aged 16-30 you can give Elaiya, and others like her, hope for a second chance of life by joining the stem cell register.
You can also help give patients like Elaiya the best possible chance of life by donating money below.
A gift of £5 a month helps build a stem cell register that gives everyone the best chance of survival.
A gift of £10 a month helps lifesaving transplants to happen – giving as many people like Elaiya as possible a second chance of life.
A gift of £15 a month could help pay for our umbilical cord collection programme – making little lifesavers of babies only minutes old!
£15 goes a long way to helping our scientists conduct ground-breaking research that will save lives over the next 50 years.
£40 could sign up a new lifesaving stem cell donor who could go on to save a life like Elaiya's.
£90 could pay for three hours of invaluable support from a post-transplant nurse for patients and families.