What if there was a volunteering programme where you could hone an arsenal of slick new skills, broaden your experiences and save people's lives? You've guessed it. There is.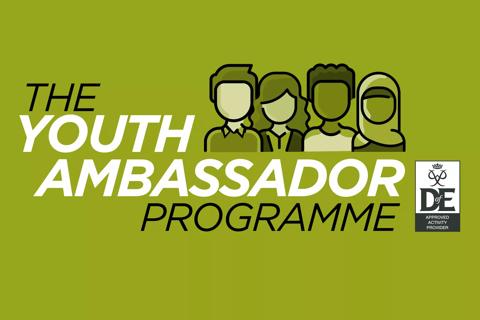 Anthony Nolan's six-month Youth Ambassador programme gives you the chance to volunteer for a total of 26 hours, all to help our charity cure people's blood cancer. By recruiting lifesaving stem cell donors to our iconic register and raising much-needed funds, you'll help us to give a hope of survival to those who need it.
What's Anthony Nolan all about?
Anthony Nolan is the charity that makes lifesaving connections between people with blood cancer and incredible strangers who donate their stem cells. Every year, over 2,000 people begin the search for a matching stem cell donor who can save their life. We need your help, recruiting potential donors and raising vital funds so that we can cure their blood cancer.
Could you be the next Anthony Nolan Youth Ambassador?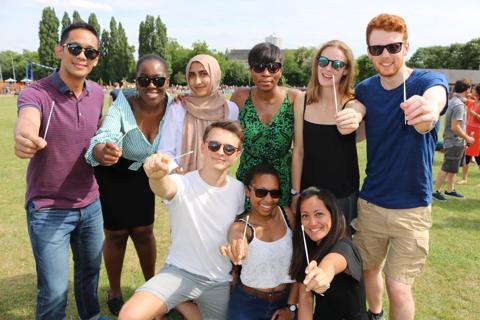 Absolutely! Why not? Especially if you...
Are looking for a six-month volunteering programme
Are interested in saving lives
Like what you've seen so far!
Keep on reading to find out what your next six months could look like.
How does it work?
As a Youth Ambassador, your volunteering will consist of two three-month stages. For the first stage, you'll encourage friends and family to go online and join the stem cell register and hold your very own presentation to spread the word to your peers. For the second, you'll be racking up lifesaving funds to support our charity with an event of your choice. Throughout all this, you can volunteer:
with friends
at school/college
whenever suits you!
Ready to learn some new skills?
Whether you're putting together a marketing plan to attract new stem cell donors, or organising an unmissable event, you're sure to pick up of tons of new skills as a Youth Ambassador like:
Creativity
Research and analysis
Leadership
Public speaking
Become a Youth Ambassador today
Think being a Youth Ambassador is for you? Register your interest and fill out a quick form using the button below. Or if you're already a Youth Ambassador, then check out these handy resources to work out what your next spot of lifesaving will be.
Are you a teacher looking for a volunteering programme for your students?
If you're a teacher, youth leader or Duke of Edinburgh leader and are looking for a stimulating and educating volunteering programme for a group of young people, then you're in the right place.
We've designed a six-month programme of volunteering, approved for the Silver Duke of Edinburgh Award, that offers participants a range of exciting challenges, new experiences and the chance to learn and develop practical skills.
The programme can be delivered either in school or another peer-to-peer environment, and can be undertaken by volunteers individually or in groups. From start to finish, all of their volunteering will help us to cure blood cancer.
Research shows that young people make the best stem cell donors, leading to better outcomes for patients – so we know the power of young people!
Outline of the volunteering programme
The Youth Ambassador Programme lasts six months and consists of two three-month stages:
Stage one: Volunteers will spread the word to encourage young people like themselves to sign up online to the stem cell register and hold a presentation to raise awareness among their peers.
Stage two: Volunteers will raise lifesaving funds for our charity, by holding a fundraising event of their own creation.
Both stages will give plenty of chances to develop skills like:
Creativity
Research and analysis
Leadership
Public speaking
We'll support all volunteers throughout the programme, guiding them with regular emails and a bank of useful resources. Volunteers will also be provided with an activity checklist to work to, which can be used to sign off their hours, along with a certificate of completion once they've finished.
Give your students a lifesaving opportunity
If you think the Youth Ambassador Programme is right for your students, get in touch by clicking the button below and filling out a quick form. We'll soon get back to you to discuss the lifesaving opportunity the programme can offer your students.