Senior Patient Services and Information Manager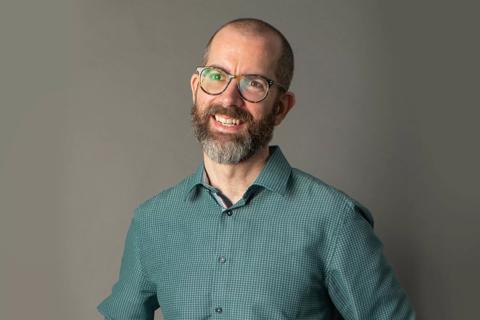 Why did you choose to work for Anthony Nolan?
I've always had an interest in stem cell transplants. The Patient Services team was looking to update its patient information at the same time as I was looking for a new challenge, so I went for it.
Tell us about your story so far
I started here in 2017 after working in health information and journalism on the BBC News website, at sexual health charity Terrence Higgins Trust and mental health charity Mind. As Senior Patient Services & Information Manager, I worked with the team to attain NHS England's Information Standard kitemark and to develop and update all our patient info.
What do you get up to in a typical day?
I'd be working with an author, patient, peer reviewer or designer to develop one of our patient information booklets or webpages. I'd answer a few enquiries from patients or family members on our helpline or via email. I could be sitting on our Grants Panel or on a project panel with colleagues from across Anthony Nolan. I could also be getting our team ready for the British Transplant Games.
What do you like most about working here?
It's a very varied and challenging role, with a sense of achievement at the end of every day. I also get to work with amazing people.
What's been your biggest achievement so far?
I'm very proud that a number of our patient info resources have been highly commended at the BMA Patient Information Awards – each one has been a fantastic team effort.
What is it really like to work here?
Rewarding, challenging and occasionally mind-blowing. I feel very lucky to be able to work with such skilled and dedicated colleagues.