It's Volunteers' Week! A chance for us to celebrate our amazing volunteers who, in various ways, make a hugely valuable contribution to our lifesaving work.
A heartfelt thank you
We want to say a heartfelt thank you to our wonderful volunteers for the time, hard work and dedication they have contributed to make the last year as successful as possible. Although some volunteering positions have changed – or just haven't been feasible at all – their extraordinary enthusiasm has been inspiring, and we cannot wait to welcome everyone back!
As a recent stem cell donor, Ryan, said: 'I'm just a guy with the right key for this particular lock who answered the call when it came. The heroes are the staff and volunteers at Anthony Nolan, ensuring these matches can happen every day. They are the ones who find the key. The praise lies with them but what a team to be a part of.'
Read on to 'meet' some of the incredible volunteers in our lifesaving team.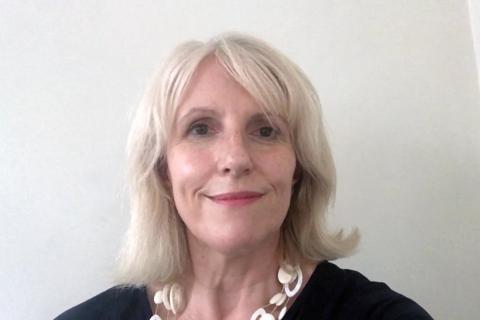 'I just enjoy being involved with a charity where you really feel like you're having an impact. Personally, I think it's a real privilege that I'm able to go and visit the donors. I enjoy telling them the impact of what they're doing - from someone who really knows. We have two little girls who still have their dad thanks to a stem cell transplant.
I really love the fact that every donor is different. You meet* such a broad spectrum of people and they have all different backgrounds and reasons for joining the register. It's really interesting to hear their stories and how they feel about what they're doing. I love meeting them. Sometimes there isn't a personal connection, but they're so committed to what they're doing and they're really positive and want to hear about the outcome. They're so selfless. It really is amazing.
I recently met Courtney who was donating and her partner Seb had received a stem cell transplant. Seeing a donor actually donating with a successful recipient sat side by side was a fairly stand out moment for me!
I feel very warm to Anthony Nolan as a whole and as a volunteer, you're so well looked after. You feel included, you feel that you have a contribution and it's valued as much as a paid member of staff.'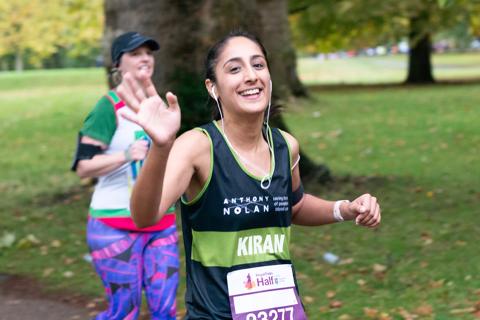 'In 2016, I was stopped by a Marrow volunteer shouting in my face, 'Do you want to save a life at University?' If only I had known that walking over to that stall would be one of the best decisions I have made!
Since then, I have proudly been involved with Marrow for the past four years as President of Nottingham Marrow, two years on the National Marrow Committee, and I'm currently President of Leicester Marrow – you could call me Marrow mad!
Working with Marrow has become intrinsic to my life. Coming from a BAME background, raising awareness and finding donors is a personal mission. Marrow allowed me to support numerous patient appeals and campaigns which has taught me valuable life lessons and allowed me to meet people that I now call my closest friends.
It's allowed me to make unforgettable memories, whether that was being nominated at the prestigious Anthony Nolan Supporter Awards or attending the annual Daisy Ball in Mayfair! It's also pushed my (non-existent!) physical abilities, where I've been coerced into running 10km full of obstacles and my very first half marathon!
It's undeniable that being part of the Marrow family has shaped me into the person I am today. But this is all just an added bonus. I volunteer with Marrow because it is incredibly unique. Every event you hold, every pound you raise, has such a direct and essential impact in saving the lives of people with blood cancer. Whether you sign one person at an event, or 100, you could have found a lifesaving match. And that's why I'll never stop!'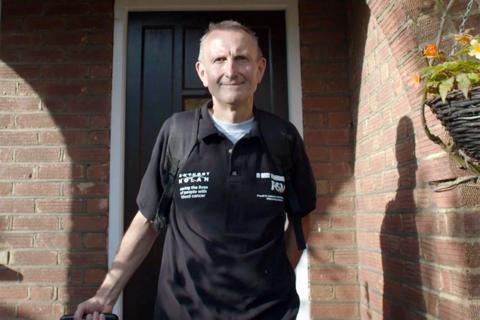 'I found out about couriering when I donated my stem cells. Someone told me that an Anthony Nolan courier would be collecting my stem cells and taking them to my recipient, who happened to be in Norway. I thought it sounded interesting but it wasn't something I looked into because I was busy with work at the time. I lodged it in the back of my mind and kept in touch with Anthony Nolan and then I started couriering about three years ago now.
I remember my first trip - I was really anxious. The night I arrived, I went to the train station to practice how to use the ticket machine for the next morning and counted how long it took me to get from there to my hotel! Some of the anxiety stays with you, sort of in the background, because you're aware of how important it is and how many things could go wrong. You definitely feel different when you hand the bag over at the end of the trip. Until then, it's like it's surgically attached to you. Once, I was in a locked laboratory picking up the cells and I actually took the box into the loo with me! The person said, 'You can trust us, you know…'
Some of the best moments of couriering are those fleeting interactions with people. Sometimes you meet people who know someone who has had a transplant or they're on the register. Often people offer help, which is really kind. I think people quite like the drama of it too, knowing you're against the clock.
People are often surprised to hear that the donations come from strangers anywhere in the world. For me, that's the beauty of it. One of the other interesting things about couriering is that you're often up against challenges and things out of your control - like a cancelled flight. You learn that there's always a way.'
Feeling inspired?
To read more volunteer stories, or find out how you could become a volunteer, click below.
*This role has been carried out through phone calls, rather than in-person visits, during the pandemic.