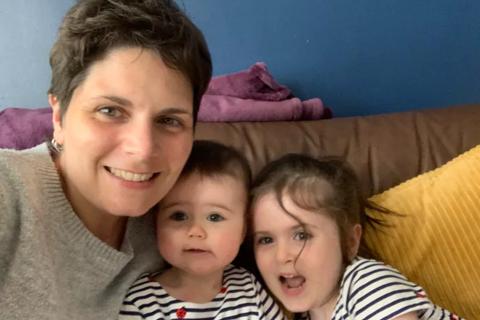 Anthony Nolan warns that patients are in danger of being left in the dark by Government
Leading blood cancer and blood disorders charity Anthony Nolan reveals that as Covid-19 restrictions ease, people with blood cancer and blood disorders, including stem cell transplant patients, plan to shield indefinitely, struggle with poorer mental health and, in some cases, are experiencing significant delays to their treatment.
Patients with a blood cancer or a blood disorder are immunocompromised and more vulnerable to Covid-19, with studies finding 34% of blood cancer patients who contracted the virus did not survive.1 This risk is substantially higher than in the general population.1
According to a new poll of 273 blood cancer and blood disorder patients 2, nearly half (44%) of people reported they would continue shielding – equating to 110,000 patients with blood cancer across the UK. They will remain in limbo as the rest of the population looks forward to opening up, post 21 June. Of this group, just under a half (44%) have no idea when they will stop shielding and over one in four people (29%) plan to keep shielding even after receiving both doses of the vaccine. Nearly one in ten people (8%) will continue shielding for more than one year. Reasons to continue shielding include not knowing whether the vaccine will work for them (58%) and fears around a third wave (44%).
Around three-quarters surveyed (74%) said their wellbeing and mental health has declined since the pandemic, however only around one in five (19%) of respondents have accessed mental health support. The most common emotions reported to the charity were anxiety (68%), frustration (63%), being overwhelmed (40%) and fear (39%).
Nearly one in five people (17%) revealed they had treatment cancelled or postponed since the start of the pandemic. Of this, over a third (35%) experienced delays of between three and six months and 30% had delays of more than six months. One in four (26%) of this group had between two and four appointments postponed.
The pandemic prompted another one in five people (17%) to postpone appointments themselves. Reasons given included concern of the risk of catching Covid-19 while at the hospital, GP or clinic (72%) and fear of coming into contact with the coronavirus while travelling to the appointment (26%). Of particular concern to the charity was that nearly one in four people (23%) who postponed appointments did so because they were aware the NHS was at risk of becoming overwhelmed and felt it should prioritise people who were ill with Covid-19.
This new research comes as a recent study suggests that only 13% of people with blood cancer had an antibody response after one dose of the Pfizer vaccine 3 meaning that, every day, they are faced with difficult choices around returning to work and public spaces while remaining extremely vulnerable to the virus. The NHS is also straining to deal with a cancer backlog.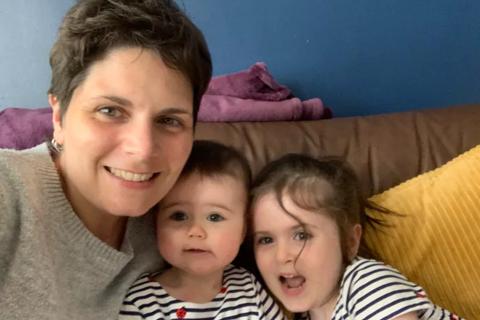 Thirty-five-year-old Jennifer from Birmingham was diagnosed with Hodgkin's Lymphoma in January 2016 and received a stem cell transplant in July 2020. She has been shielding since the beginning of the pandemic and her husband left his job to reduce the risk of exposing her to the virus, reducing the family's income:
'Our entire family is still shielding, which has been tough for us all,' said the mum of two. 'My daughter was meant to start school in September but only started in March so missed out on time around other children.
'My husband left his job as an electrician at the start of the pandemic because many of his colleagues were getting sick which could have put me at risk. He's now my full-time carer but hopes to look for a new job later this year.
'The Government should support clinically extremely vulnerable people financially to allow them to shield, especially if they're working in public facing roles, where they are at risk. My biggest concern in the coming months is the risk of new variants and having access to the right booster jabs. If people become lax it will mean that I cannot stop shielding.'
Eighteen-year-old Sharne, from Staffordshire, was diagnosed with the blood disorder Aplastic Anaemia three years ago. Severe Aplastic Anaemia is often treated with a stem cell transplant and the student, who is due to start university in September, plans to keep shielding until there is more certainty there will not be another wave of Covid-19 in the UK.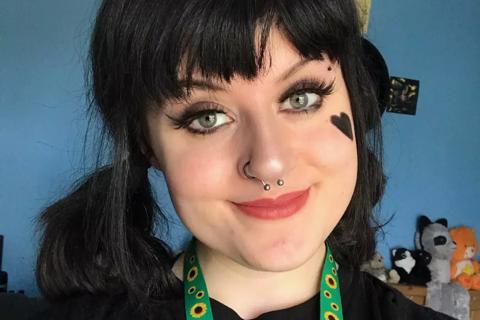 'At the start of the pandemic I don't think I left the house, even just to go to the shops for food, for weeks. This was out of plain fear for my health.
'I'm going to keep shielding because I'm so frightened for my health. I just don't feel safe. You don't feel like going outside because you're just so worried about your health and you don't know when you'll feel safe again.
'My wellbeing has suffered as a result. My worry and anxiety have been absolutely through the roof. It's been awful. So, this year has been a bit of a shock and a horrible experience. I'd be really disappointed if I couldn't go to university as I'd feel like I was missing out on a huge adventure that I've been waiting to go on for years!'
Henny Braund, Chief Executive of Anthony Nolan, says:
'Anthony Nolan saves and improves the lives of people with blood cancer and blood disorders who need a stem cell transplant. These patients were identified by the NHS as amongst the most vulnerable, yet, they have been forgotten time and again during this pandemic. We cannot risk the UK becoming a two-tiered society with these patients receiving less protection from approved vaccines and being forced to shield with little access to services or support.
'We're here to support stem cell transplant patients during their entire journey, and we've heard throughout the pandemic how shielding has taken a toll on their mental health. Some people have experienced significant delays to their treatment which is unacceptable. We are urging to Government to do more for vulnerable patients. We'd like them to step up and fund more vital research to enable patients to return to normal life with the rest of the UK and make certain that everybody that needs treatment, and support, can access it without delay.'
The charity is calling on the Government to:
Invest in research to confirm Covid-19 vaccines work for patients with blood cancer and blood disorders.
Ensure the continuation of vulnerable patients getting supermarket priority delivery slots.
Ensure everybody diagnosed with blood cancer, or a blood disorder, that needs treatment and support can access it without delay.
Provide access to dedicated mental health support for everybody who needs to keep shielding.
Anthony Nolan provides support and information to stem cell transplant patients, and their families, through their Patient Services team, clinical nurse specialists and clinical psychologists. For more information visit anthonynolan.org/coronavirus or call 0303 303 0303.
References
1 Abi Vijenthira et al Outcomes of patients with hematologic malignancies and Covid-19: a systematic review and meta-analysis of 3377 patients. Blood 2020; 136 (25): 2881–2892. doi: https://doi.org/10.1182/blood.2020008824
2 Anthony Nolan poll, conducted between 30 March and 8 May 2021
3 The Francis Crick Institute; Delaying second Pfizer-BioNTech dose could leave cancer patients with insufficient immunity, https://www.crick.ac.uk/news/2021-03-11_delaying-second-pfizer-biontech-dose-could-leave-cancer-patients-with-insufficient-immunity [Accessed May 2021]