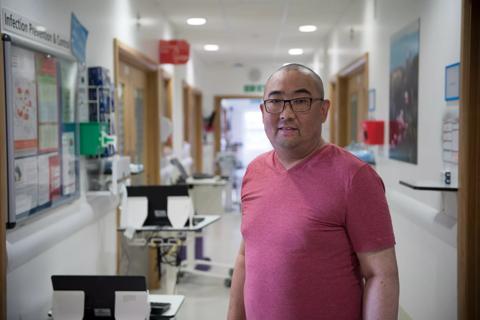 What is patient focused research?
We know that recovering from a stem cell transplant can be a long and difficult journey for many of our patients. Some of these challenges are a result of the transplant itself, but others arise because improvements need to be made within the healthcare system.
Our patient focused research aims to give us a better understanding of these challenges and the impact they have on our patients so that we can find suitable solutions. We also share this knowledge with the wider healthcare community to ensure every patient receives the best possible care.
What do our researchers do?
Through our network of clinical nurse specialists (CNSs) and clinical psychologists, and other allied health professionals such as physiotherapists and dietitians, we closely assess the needs of our patients. We do this by collecting demographic data and carrying out patient questionnaires to measure how effective healthcare services and our own initiatives are. We consider all aspects of recovery, from the management of early side-effects to establishing late effects clinics, vaccinations and palliative care.
We also work closely with other healthcare professionals to better understand their perceptions of the healthcare they provide, the challenges they face and how we can make improvements.
This approach means that any recommendations we make to the clinical community are backed up by factual evidence and therefore will be more impactful. It gives our medical experts more power when it comes to changing standard clinical practices.
What impact will this have for stem cell transplant patients?
It's only through continual evaluation and analysis that we can be sure the services we provide are meeting the needs of our patients. If one of our services is not working as well as it should be, we want to be able to know why and change it as soon as possible.
All our research findings will be shared with the transplant community so that we can improve the standard of care for our patients throughout their recovery.
Group leader profile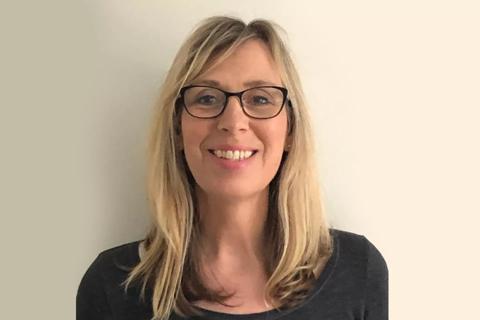 Dawn Hart – Director of Patient Services
Dawn Hart is the Director of Patient Services at Anthony Nolan and leads the Patient Services Team who are responsible for the production and development of all our patient information and patient (and family) support services.
As a registered nurse with a wealth of experience, Dawn has spent several years working in haematology and chemotherapy caring for, and supporting, patients and their families as they navigated their treatment journeys. Throughout her professional nursing career, she has held a variety of roles within the NHS in both hospital and community settings, including as a Clinical Nurse Specialist, Matron, and Directorate Manager. She has also undertaken Public Health research on suicide prevention, and most recently been part of the Clinical Leadership Team at Hospice UK.
Dawn and the team are now delivering a new area of Anthony Nolan research that focuses on the patient in a way that is meaningful to them throughout their transplant journey.
Team members
Rachel Miller – Lead Nurse
Lisa Ng – Research Lead
Get involved in our work
If you are a healthcare professional in the field of hematology and transplant care, and you're interested in helping with our research, please do get in touch to discuss how we can work together.
Current research projects
Late Effects Practice Guidelines (LEPG)
+
-
The provision of a consistent and equitable late effects service is important for all patients after their stem cell transplant. Health care professionals that deliver late effects services follow international clinical guidelines to try and achieve this. However, in practice, implementing some of the guidelines can be challenging and this has resulted in inconsistencies across the UK.
We initiated a working group of clinical nurse specialists who work in late effects to look at how we can align the clinical guidelines to practice and find practical solutions. We have begun by focusing on four areas: the post-transplant vaccination program, cognition, sexual dysfunction and recovery summaries. Through literature reviews, surveys and interviews with healthcare professionals and patients we have begun gathering evidence.
This will support the development of guidelines and tools that will improve patients experience and delivery of these services. An example of this is the introduction of a vaccination record to aid patients and GPs in ensuring childhood vaccinations are appropriately administered after transplant. As an ongoing project, secondary cancer screening will be explored next.
The LEPG group have also worked to develop 'recovery summaries' which will help transplant teams to collate all the information about a patient's transplant and post-transplant care, including any monitoring that is required in collaboration with their GP and other specialists. Read more about recovery summaries.
More information about our LEPGs is available in our healthcare professionals section.
Pre-habilitation in a stem cell transplant setting
+
-
Pre-habilitation, or pre-hab, is a well utilised mechanism for preventing or minimising post cancer-treatment complications, which has largely been used in the surgical oncology setting. Through improvements to fitness, muscle tone, dietary intake and psychological well being in the pre treatment phase, it is accepted that outcomes following treatment can be improved. This concept is transferable to the stem cell transplant setting and at Anthony Nolan we are working with a UK Transplant Centre to monitor the impact of a pre-hab assessment and treatment on patient outcomes and quality of life in the 12 months following transplant.
This research will enable us to understand the direct impact on patients and help us to develop further patient information as well as guidance about the resources and assessments required to deliver a pre-hab service for other UK Transplant centres.
Socio-economic impact on quality of life for SCT (SEQoL)
+
-
At Anthony Nolan we believe in the equality of health care and that factors such as where a patient lives, their ethnic background or social standing should not affect their recovery.
For the SEQOL study we are using an internationally recognised survey tool called PROMIS 29 that considers aspects of both physical and mental wellbeing to measure a patient's quality of life. This will be done at various time points up to five years post-transplant. PROMIS 29 has been validated by numerous similar studies, meaning we can directly compare our findings to other organisation around the world.
SEQUOL will give us a better understanding of how an individual's circumstances might affect the likelihood of them encountering difficulties during their recovery. This help us to identify which patients could benefit from additional support and more specialised services. Collecting data on this will also reveal potential gaps or inequalities in how health care is provided to our patients throughout the UK. This source of accurate and reliable evidence can then be used by our policy and public affairs team to lobby the relevant government and health care bodies for better support and investment in services.
Experiences of ethnic minority stem cell transplant patients during the COVID-19 pandemic
+
-
The COVID-19 pandemic has exposed and amplified existing health inequalities, with Government reports showing that the pandemic has disproportionately impacted ethnic minority communities and people living in more deprived areas of the country. This is backed up by existing health research which shows that factors such as socioeconomic status and health literacy play a role in health outcomes.
We're working with the University of Hertfordshire and other charities on this research project, to understand the impact of the pandemic for adult stem cell transplant patients who self-identify with a minority ethnic background such as Asian, Black, Caribbean and other ethnic groups, across the UK. This could be issues such as extended donor searches during this period and any socio-economic impacts that have worsened their quality of life compared to that of white northern European stem cell transplant patients.
The results from this project will ultimately inform our service development in direct-patient support and donor registry development as well as identifying unmet needs within policy influencing and medical research gaps. To take part in the 10-minute survey, and help us shape a new future of transplant care and support, please click here
The impact of COVID-19 on healthcare professionals
+
-
The COVID-19 pandemic has affected every aspect of our daily lives, including how stem cell transplant patients are supported during their recovery. We want to improve our understanding of how healthcare has been affected during this time from the perspectives of health care professionals that have continued to provide this support.
Through a series of interviews with a range of healthcare professionals we are exploring their experiences and will gain insight into some of the challenges, success and solutions that were initiated. The first set of interviews have been completed and we will repeat them in six months and a years' time to follow the development of long-term changes.
Analysis of the first interviews identified three themes, the introduction of telemedicine, teamwork and support and communication. Results will be used to influence service developments nationally by reflecting and sharing positive examples of changes, whilst also raising awareness of areas of practice change that cause concern. The report will also be shared to generate discussion and encourage a collaborative approach to address the challenges and find solutions.