Our ambition is to provide the ideal treatment for everyone who needs a stem cell transplant and make sure they're free of all complications as they recover.
Our dedicated research teams are improving every single step of the transplant journey – from finding the perfect match for every patient to developing new treatments to aid their recovery. They are supported by state of the art research facilities at our three sites, the Anthony Nolan Research Institute, Cell Therapy Centre and London Sequencing labs.
Research at Anthony Nolan
Explore our research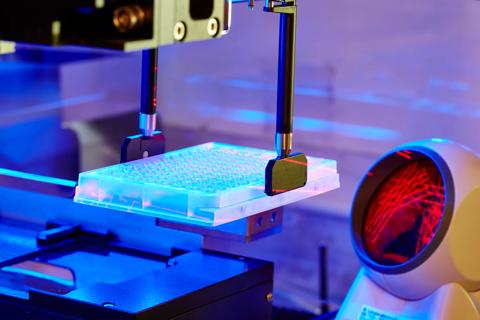 Our latest research
Read all about our recent publications, announcements and breakthroughs.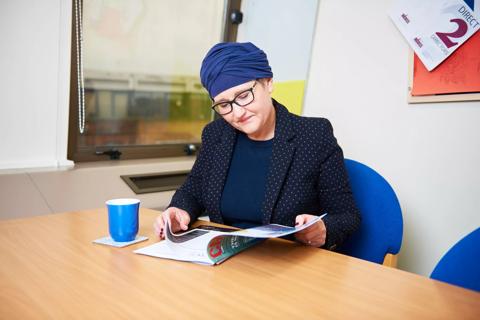 Our publications
A record of our publications, broken down by year.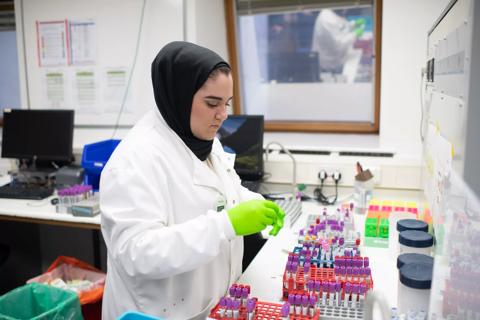 Who we work with
We collaborate with both national and and international organisations.
We also offer clinical and scientific services to academic and commercial organisations to aid your own research:
Sequencing Laboratory - Our labs offer a range of services including ABO blood grouping and virology testing. View our full list of services.
Cell & Gene Therapy Services – Our lifesaving donors also provide blood and stem cells for research projects, including exciting new cell therapies. You can rely on our experienced and dedicated Cell and Gene Therapy Services to provide products of the highest quality.