Graft Identification Advisory Service (GIAS)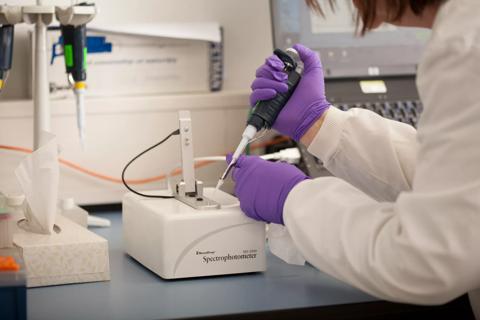 What is the Graft Identification Advisory Service (GIAS)?
Anthony Nolan offers an optional Graft Identification Advisory Service (GIAS) for individual UK transplant centres.
We can carry out patient typing and can recommend unrelated donors and cord blood units (CBUs) based on pre-agreed selection criteria, specific to your patient, then initiate the procurement and shipment of blood samples. Verification typing is carried out on-site at our Laboratory, to identify the optimal match.
If you have a request on behalf of your transplant centre, Contact Us to tell us your requirements. Our qualified Search and Selection team will search UK and worldwide registers to help you consider your options.
Our GIAS offering
This tailored service is designed to aid in both the search and recommendation of adult unrelated donors and/or CBUs.
The GIAS is delivered by the Anthony Nolan Histocompatibility and Immunogenetics team, all of whom are highly skilled in the search and recommendation of viable matches. Options include:
Our specially trained, dedicated coordinators can perform searches and recommend donors and/or CBUs.
We can advise which tests should be performed, in accordance with the latest guidelines and criteria specified by individual transplant centres.
For CBUs, we can provide cord summary tables, noting the key features of recommended units and search reports for ease of comparison. We can also supply a checklist service to identify missing information, helping to simplify and streamline your final selection.
Contact us
Our expert team is also available to discuss bespoke recommendations and further testing strategies, to ensure the optimal outcome for your patient. Contact us to find out more.