Events and resources for nurses and allied health professionals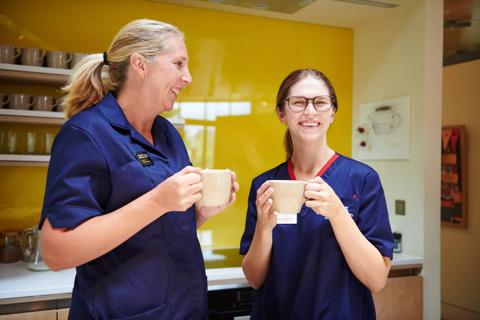 At Anthony Nolan, we're committed to helping support patients who are undergoing transplant treatment. It therefore follows that we're equally committed to supporting you. By sharing best practice throughout the industry, and acting as a conduit for the community, we can ensure more people benefit from the latest scientific understanding and lifesaving innovation.
Read on to find out more about the resources, tools and funding on offer to help you in your day-to-day, and in your plans for the future.
Networking newsletter
Sign up here to be part of our expert healthcare professional community and stay up to date with the latest news and support.
Study days
We invite a range of expert speakers to our popular Anthony Nolan Study Days. You can benefit from the latest best practice protocols on a range of topics, including:
Psychological support
Late effects
Graft versus host disease (GvHD)
CAR-T and other scientific developments
Palliative care.

Specialist Study Days are available for:
Clinical nurse specialists
Paediatric nurses
Clinical psychologists
Allied healthcare professionals.
  
Our Study Days are accredited by the Royal College of Nursing and will contribute to your Core Professional Development (CPD) points. Networking opportunities to meet others in your field are also built into each session.
Email lead.nurse@anthonynolan.org to find out more and register your interest.
Save the date!
The next Adult Stem Cell Transplant Study Day is on Tuesday 21 November and will be held in London – more details coming soon!
Professional development grants
We provide grants of up to £1,000 towards education or research and facilitate the sharing of best practice protocol through our NHS Adoption Programme. Click here to find out more and apply.
Contact Us
If you would like access to other help and resources, please Contact Us and we'll try our best to assist.