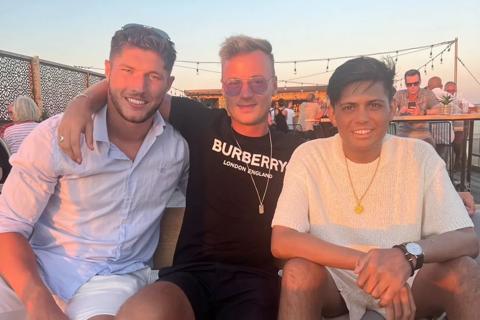 Dan Day, a 27-year-old gardener from Rustington, Sussex, is undertaking a mammoth challenge in a bid to raise vital funds and awareness for stem cell transplant charity, Anthony Nolan.
Dan is taking on the challenge of running the Polar Circle Marathon, which takes place in Kangerlussuaq, Greenland, on the 28th of October. Dan will be running in memory of his childhood friend Alex Bryant, who died in March 2023 after being diagnosed with acute myeloid leukaemia (AML).
The two grew up together and formed a close friendship. Dan credits Alex with helping him to put life into perspective and changing his focus. This led to Dan choosing to take on not one, but two fundraising activities in Alex's memory. On the 7th of October Dan undertook the Spartan Beast, a 21km obstacle race – but Dan felt one challenge simply was not enough to honour his friend.
Dan says: "I always had the undeserved honour of a friend like Alex. He always held me accountable, always questioned why I didn't take care of myself, always pushed me to strive for more. With everything that happened to Alex, it has helped me realise that I should, and absolutely can, help impact other people's lives in a really positive way, and I see that as Alex's enduring legacy."
Alex, who worked as a lifeguard in Littlehampton, Sussex, was diagnosed with AML in 2017. Over the next 5 years he received three stem cell transplants, including two from unrelated donors. Despite these transplants prolonging Alex's life, he died on the 20th of March 2023 at the age of 25.
Dan firmly believes that Alex would strongly support his undertaking of the Polar Circle Marathon. With arctic tundra and endless ice as the backdrop, the choice in marathon was selected to push Dan to his limit in honour of Alex and to help others who are going through stem cell therapy.
Dan continues: "I've taken on these challenges because after hearing what Alex went through, there is nothing I can put my body through that can come close to that – and he did it all without complaining. If I can do something that can make even the smallest change to someone's life, then it's worth it. Alex was such a positive force and everything he did was so selfless, and he helped me realise that life is about helping other people."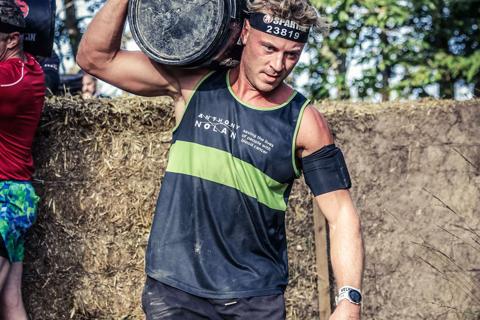 Kirsty Mooney, Head of Supporter Led Fundraising at Anthony Nolan, said: "Fundraisers like Dan help raise crucial funds for Anthony Nolan, that not only help recruit new potential donors to the stem cell register, but also allow critical research to be conducted that can lead to new treatments. By undertaking a challenge like this, Dan is helping many other patients potentially have a second chance at life."
To support Dan's fundraising efforts, please visit his JustGiving page: www.justgiving.com/page/dan-day-1686148070559