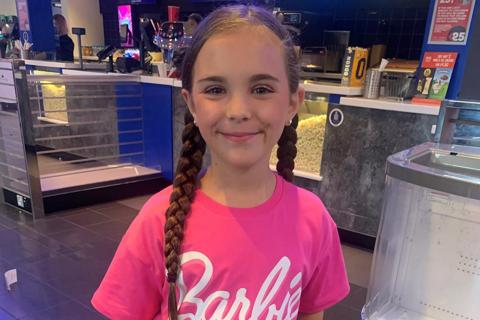 Stem cell charity is sharing the pair's story ahead of 50th anniversary.

9 year old Sofia Gardella from Nottingham is finally going to meet the woman who saved her life. After she was diagnosed with "one in a billion" condition Congenital Amegakaryocytic Thrombocytopenia (CAMT) aged just two, Sofia was in urgent need of a stem cell transplant. Her medical team scoured the Anthony Nolan stem cell register and matched her with Dana Ernst Behme, 52, from Helpsen, Germany.

For almost 50 years, Anthony Nolan has been providing cells for lifesaving transplant services to patients in the UK and around the world. As the world's first stem cell donor register, launched in 1974, Anthony Nolan pioneered the use of HLA typing (a type of DNA sequencing) to match potential donors with patients in need of a transplant with the aim of providing the best possible outcome for patients like Sofia.

After Dana was informed that she was a good genetic match for Sofia, she donated her stem cells from her hometown which were flown over to the UK straight away.

Sofia's mum Claire recalls: "I actually saw the cells arrive at the hospital. I was looking out of the window and saw the courier pull up with the box. It looked like a bag of blood, but obviously it was a bag of magic cells. That's what we called it when we explained it to Sofia – a bag of magic."

After five years of contact over email, calls and letters, Dana is flying to Birmingham Airport on Friday 27 October where she'll be met by Sofia and her family at Arrivals. Dana plans to spend quality time with the family across the whole weekend.

Stem cell donors and the individuals they are matched with have the choice to make direct contact with each other after two years of anonymity. Once this was lifted, Sofia and her family couldn't wait to get in touch with Dana.

Claire continues: "We started chatting by email. I remember when she sent me a picture of herself and just being able to see that person, who saved your little girl, I was so overwhelmed with emotion. It's a really weird feeling, it's hard to explain – she was a stranger, she didn't need to do it and we are so, so grateful to her. We're feeling really excited about meeting Dana."

Sofia's condition, CAMT, is an incredibly rare disorder which causes the body to produce a dangerously low number of bone marrow cells – specifically the type needed to make platelets that clot the blood. Dana's healthy stem cells from the transplant replaced Sofia's damaged ones, and Sofia's body slowly started to heal. Sofia has made a full recovery, and loves to swim, ride her bike and spend time with friends.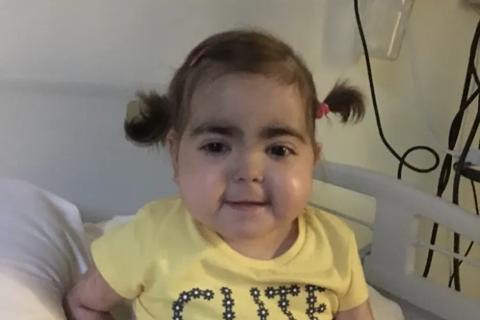 Henny Braund MBE, Chief Executive at Anthony Nolan, said: "It's so heartwarming to hear that finally, Sofia and Dana have the chance to meet one another. After 50 years of progress, we are determined to create a future where more people, like Sofia, survive transplant with a better quality of life for longer. But there is a stark truth - for every life saved with a stem cell transplant, another is lost. Joining our stem cell register and helping us continue our vital work couldn't be simpler – it only takes a few short minutes to complete our online form."

In 2024 Anthony Nolan will celebrate its 50th anniversary. As part of this milestone, the charity will be telling 50 stories, like Sofia and Dana's, to reflect the incredible community of lifesavers that has made Anthony Nolan what it is today - from stem cell donors to scientific researchers, fundraisers and volunteers.