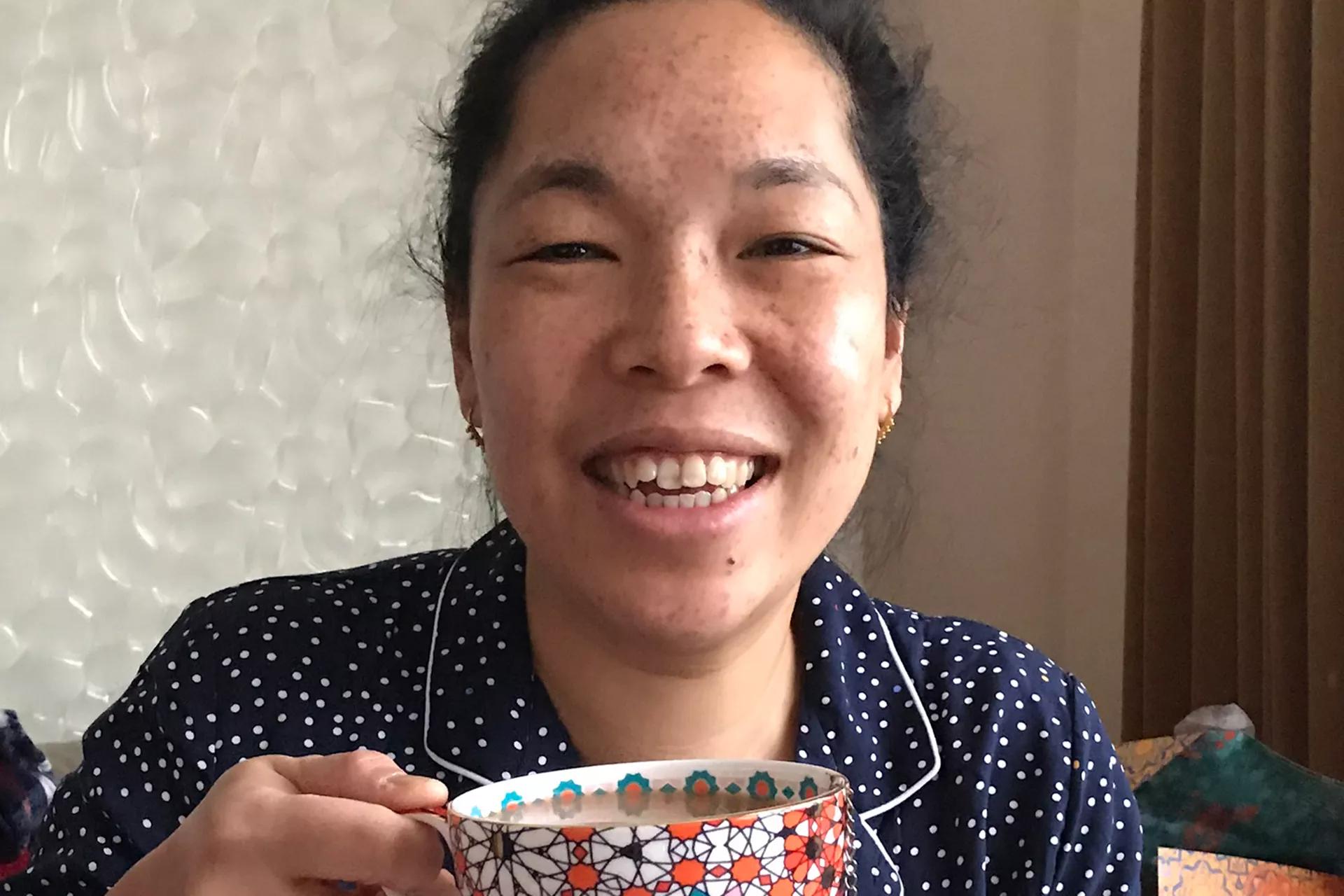 Yvette's family are calling for people from East Asian and Chinese backgrounds to #SwabForYvette, in the hope that a match can be found for Yvette and others just like her.
Yvette Chin is an explorer. The 41-year-old loves to travel and makes friends wherever she goes — whether it's at the top of Mount Kilimanjaro or cycling around the Outer Hebrides. When she isn't backpacking, Yvette works to refurbish and maintain iconic buildings in London, from Buckingham Palace to the Barbican.
Back in May 2021, Yvette and her family were shocked when she was suddenly diagnosed with acute lymphoblastic leukaemia, an aggressive form of blood cancer. Doctors have told Yvette that her last chance of survival is to receive a stem cell transplant from a stranger, otherwise she only has months left to live.
#SwabForYvette
If you're from a Chinese or East Asian background and are aged between 16 and 30, you can offer Yvette, and so many others just like her, a glimmer of hope by signing up below.
Please donate today and help us make sure we can be there for people like Yvette.
A gift of £5 a month helps build a stem cell register that gives everyone the best chance of survival.
A gift of £10 a month helps lifesaving transplants to happen – giving as many people like Yvette as possible a second chance of life.
A gift of £15 a month could help pay for our umbilical cord collection programme – making little lifesavers of babies only minutes old!
£15 goes a long way to helping our scientists conduct ground-breaking research that will save lives over the next 50 years.
£40 could sign up a new lifesaving stem cell donor who could go on to save a life.
£90 could pay for three hours of invaluable support from a post-transplant nurse for patients and families.