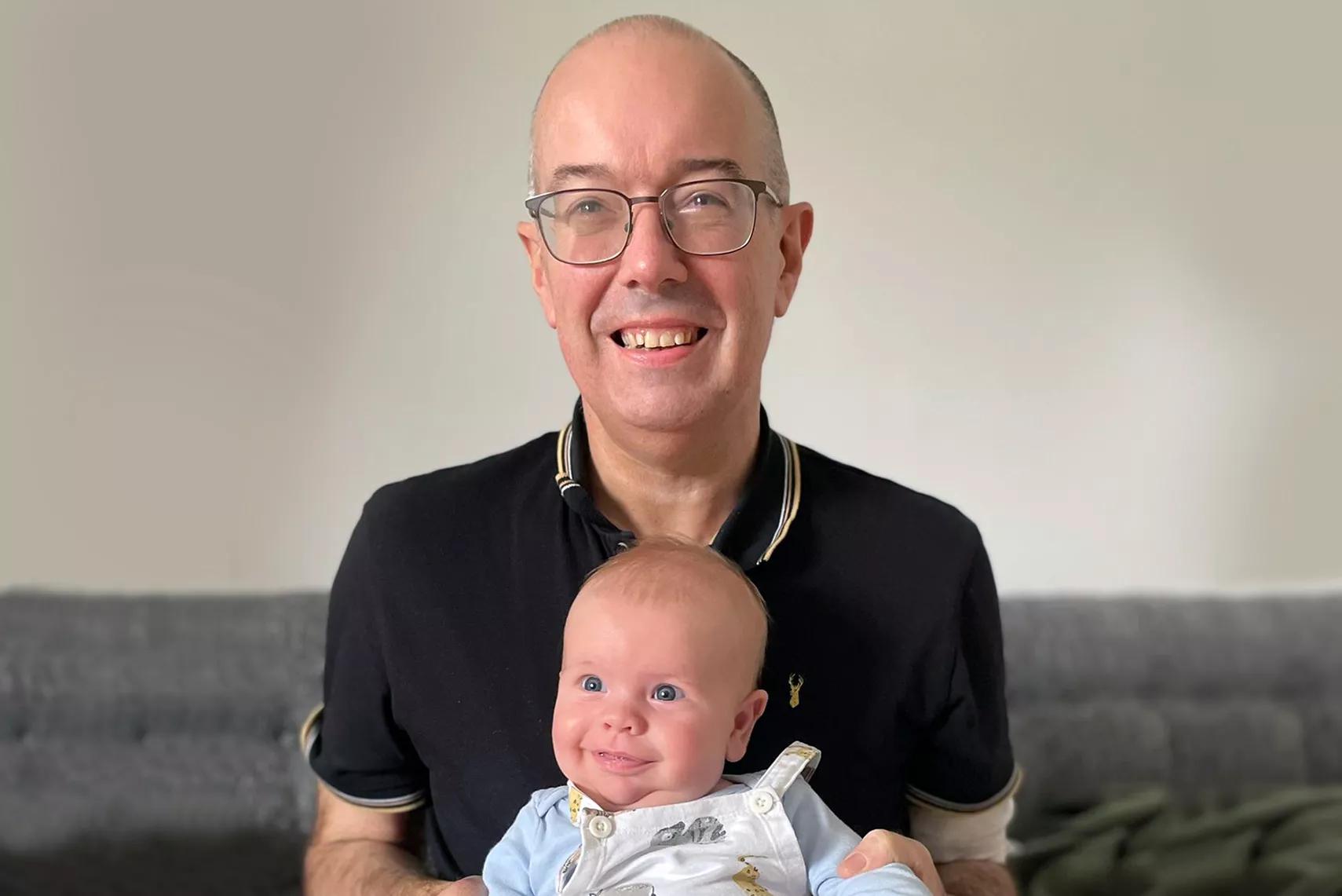 After being diagnosed with leukaemia earlier this year, Phil was told that he urgently needs a stem cell transplant. There wasn't a donor match for him on the stem cell register, so the best option is for Phil to have a haplo transplant, with one of his sons as his donor.
Phil and his son Michael are sharing their story to raise awareness of the need for more people to join the stem cell register.
"In December last year I was diagnosed with MDS. I was quickly referred to Chester hospital and was given blood transfusions and growth stimulants. Unfortunately, things got worse, and it rapidly progressed to Leukaemia.
After being lined up for a stem cell transplant, I soon became aware that most people were unaware of the urgent need for stem cell donors. This urgency was later reinforced when I realised that some patients (myself included) have so far been unsuccessful at finding a match on the register."
-Phil
Help save a life
If you're aged 16-30 you can give people like Phil hope for a second chance of life by joining the stem cell register.
"Finding out about my dad's diagnosis came as a massive shock. At first hearing the news it didn't seem real, it hit my Mum the hardest. My Dad is pretty similar to me, he doesn't show a lot of emotion, but I knew deep down how scared he was and the thought of my Dad feeling like that was hard to take.
When my Dad told me that they were now looking at me and my brother as potential donors I was initially quite scared about this. I didn't know what it entailed for me, how it would affect me and what the procedure involved. However, I knew whatever it involved I would want to do it. My Dad has always been a rock for me, my twin brother Ste and my sister Rebecca. He's always been there for all of us whenever we have needed him, and all of us owe him a great deal. There has never been a doubt in my mind about being a donor for my Dad, any of us kids would do anything to help him get better.
My Dad is in a fortunate position where he has 3 children as potential donors, however that is not the case for everyone. Anthony Nolan gives hope to people in need of a potentially lifesaving stem cell transplant.
It is scary to think that someone may be in position where they do not have a donor, so sharing my Dad's experience with him has really shone a light on the importance of joining the register to give people like my Dad a chance in their battle against leukaemia."
- Michael, Phil's son
Please donate today and help us make sure we can be there for patients like Phil.
A gift of £5 a month helps build a stem cell register that gives everyone the best chance of survival.
A gift of £10 a month helps lifesaving transplants to happen – giving as many people like Phil as possible a second chance of life.
A gift of £15 a month could help pay for our umbilical cord collection programme – making little lifesavers of babies only minutes old!
£15 goes a long way to helping our scientists conduct ground-breaking research that will save lives over the next 50 years.
£40 could sign up a new lifesaving stem cell donor who could go on to save a life like Phil's.
£90 could pay for three hours of invaluable support from a post-transplant nurse for patients and families.