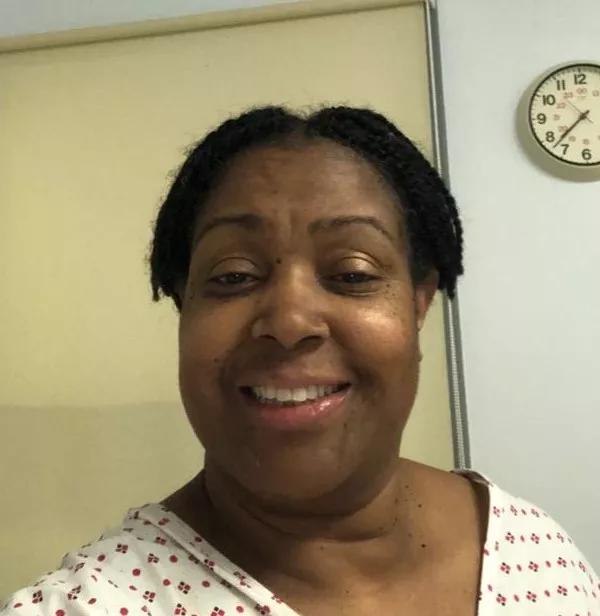 Fifty-six-year-old Janice St Louis from London is encouraging anyone from a minority ethnic background to consider joining the stem cell register after receiving a shocking diagnosis of acute myeloid leukaemia in January 2023.
Now Janice, who is of Black British Caribbean descent, is working with charity Anthony Nolan to appeal to people from minority ethnic backgrounds to consider registering to become stem cell donors. Just 37% of transplant recipients from minority ethnic backgrounds receive the best stem cell donor from an unrelated donor – this compares to 72% of patients from white Northern European backgrounds. Janice has Grenadian heritage and it's likely that the ideal donor would have similar genetics.
#JanYellStemCell
If you're from a minority ethnic background and are aged between 16 and 30, you can offer Janice, and so many others just like her, a glimmer of hope by signing up below.
Dr Amos Ogunkoya, star of reality TV series The Traitors and Anthony Nolan ambassador, said: "Working in medicine, I have seen the reality of racial inequity in different aspects of healthcare. When it comes to stem cell treatments, being black or from a minority ethnic background can really affect your chances of finding the right match because of a lack of diversity across the registry. No one should ever be told that a suitable donor cannot be found, simply because of their race."
Please donate today and help us make sure we can be there for patients like Janice.
£15 goes a long way to helping our scientists conduct ground-breaking research that will save lives over the next 50 years.
£40 could sign up a new lifesaving stem cell donor who could go on to save a life like Janice's.
£90 could pay for three hours of invaluable support from a post-transplant nurse for patients and families.
A gift of £5 a month helps build a stem cell register that gives everyone the best chance of survival.
A gift of £10 a month helps lifesaving transplants to happen – giving as many people like Janice as possible a second chance of life.
A gift of £15 a month could help pay for our umbilical cord collection programme – making little lifesavers of babies only minutes old!