Digital Acquisition Manager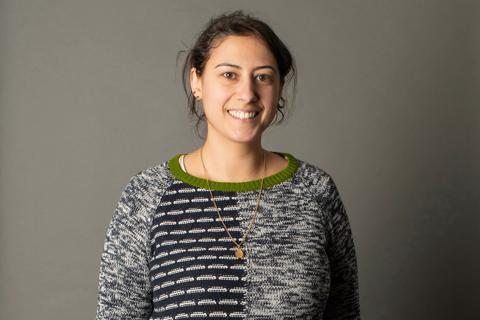 Why did you choose to work for Anthony Nolan?
The job looked really interesting and was the perfect step-up for me.
Tell us your story so far
I joined Anthony Nolan in 2017 and have loved it ever since. I've worked on amazing campaigns raising awareness of the stem cell register, helped to bring in new sources of income for the organisation and learnt some amazing science.
What do you get up to in a typical day?
I usually have a few meetings, which could be project catch ups, brainstorming ideas for new campaigns or planning sessions with other members of the Engagement Division. And then I might be working on building new webpages, liaising with our digital agencies to plan campaigns, or writing up results from a recent advertising campaign.
What do you like most about working here?
The people – everyone here is so friendly and passionate about what we do, which really is saving lives every day.
What's been your biggest achievement so far?
I led on setting up Facebook Donate, which was a lengthy and complicated process, but has now brought in tens of thousands of pounds to fund our lifesaving work.
What makes someone thrive here?
If you're passionate and want to make a real difference to people's lives, you'll thrive here. We're always trying new things and thinking of solutions to problems, so you just have to be willing to pitch in.
What is it really like to work here?
Fun, fast-paced and impactful – we meet patients, families, nurses, research scientists who all remind us that what we do makes a real difference.
What would you say to someone thinking of applying?
Do it! It's such an interesting charity to work for, you'll learn lots of amazing science, meet inspiring patients and fundraisers and you'll have tons of fun!