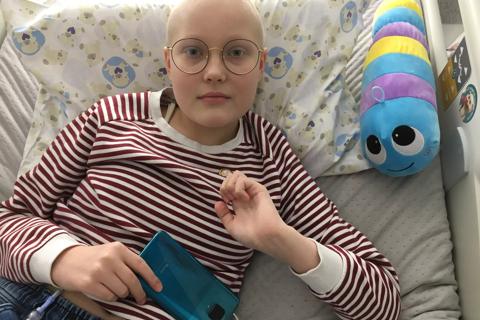 On World Cancer Day, we shared the story of 13-year-old Amelia and her search for a lifesaving donor. As well as hoping to find Amelia's donor, she and her family hope their efforts will help many other families around the world. In this blog, they share their journey so far.
Before she got sick, Amelia was full of life. She was active, strong, cheerful and sociable. There was no warning. She developed a fever, headache and she was feeling weak. During an online consultation the doctor suggested it was Covid. The second consultation resulted in a blood test and from then, our lives changed. The results showed that cancer cells accounted for 94% of Amelia's bone marrow. We were told: "Your child has leukaemia. Her life is at risk. A bone marrow transplant is necessary."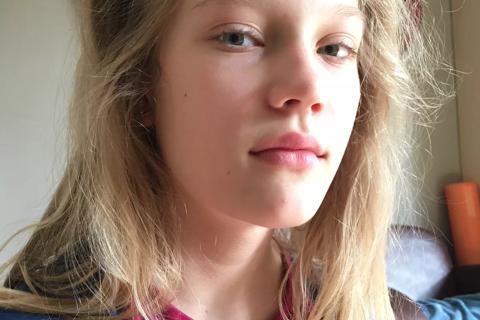 We need to find a donor for Amelia - her life depends on it
All family members were tested but none of us was her match. Then the global register was searched but there was no suitable match for Amelia, out of 39 million potential donors. It was another shock. Knowing that she needed a transplant to recover... that news completely knocked us out.
It's been difficult for Amelia. Her world has changed drastically – she spent 9 out of 12 months last year in the hospital undergoing long, physically exhausting chemotherapy and steroid therapy treatments. She was very often in a lot of pain and underwent many biopsies, punctures, blood and palates transfusions. She finished the school year and started another on a hospital ward. She celebrated her 13th birthday also in the hospital. She's had a lot of ups and downs. Going from having her own quiet space at home to sharing a room with other kids and their parents, having all these people around you all the time and all these machines attached to you. It was very invasive and her way of survival was distancing from the environment and her loved ones, trying also to retain teenage independence.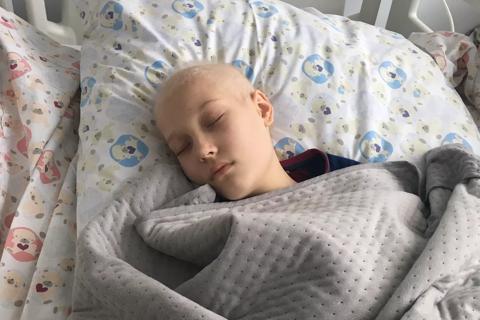 As a result of this intensive treatment, Amelia achieved remission of the disease needed for the transplant, but in the absence of a donor, a decision was made to extend her treatment.  Amelia is now on maintenance chemotherapy which she can take in tablets. It means we have been able to go home. Now she lets herself be a child again: Amelia again is outgoing, cheerful, prone to hugs and jokes, more open to people. And now she has her cat. It's very symbolic – she called her cat Morphine because it's her consolation, just as morphine soothed her during exhausting treatment in the hospital.
But we know that this is temporary. We have no guarantee how long her remission will be maintained. It's additional time and chance for Amelia and we hope that during this time her genetic twin will join the register of potential donors.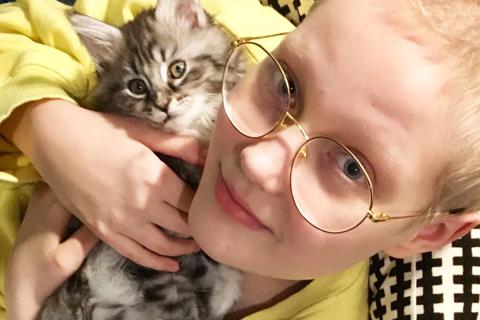 Our campaign is helping others too, which gives us hope
Nobody can say, 'If you register 10,000 people you will definitely find Amelia a match.' We just don't know. The search for her match has been difficult at times but we're determined to continue. Before Amelia was diagnosed, we had no idea about leukaemia and becoming a potential stem cell donor. Now we are asking people loudly to register for Amelia because her life depends on it. We hope that a person who may be her cure will join the registry soon. We act for her and with her in mind.
At the same time, it is a time in our lives when by acting for Amelia we have the opportunity to do something important for all of us. Because it is in everyone's interest that the donor registry is growing constantly and that your or your relatives' genetic twin is registered, and not dramatically searched for when desperately needed. We hope that thanks to the fact that we are searching for Amelia's donor, other patients will not have to search for theirs. That someone will be waiting for them, ready to help.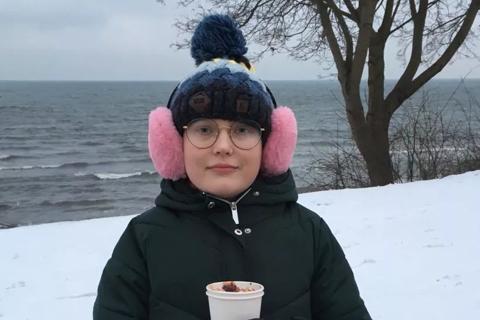 Inspired by Amelia's story, thousands of people have registered as potential donors — and one has already gone on to donate. Amelia's family lives with the hope that #SomeoneSpecialForAmelia will be found. You can help by joining the register and sharing Amelia's story.