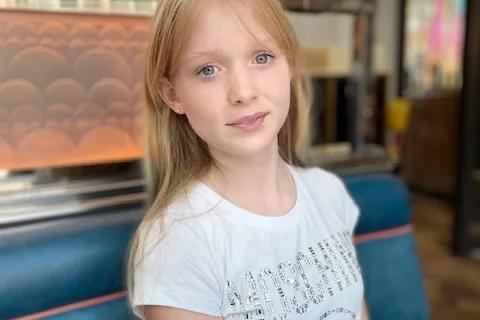 The family of 12-year-old Libby Cotts, from Essex, are celebrating after revealing a donor match has been found.
The family announced the news on social media last Wednesday (10 February) with a video of Libby's dad dancing to Gangnam Style.
The following message was posted on the Instagram page 'Libbys.Lockdown':
'WE HAVE A MATCH
'We found this old vid and as Mr Cotts is camera shy he promised as soon as we find a donor we could post it! This is how we feel right now!
'But it's not just one donor it's two.
'One is in the Uk and the other is in the USA.
'You guys have helped Libby and hopefully we can continue to help thousands of others to find donors too.
'Help LOVE FOR LIBBY grow ! We have only planted the seed let's see it take root and bloom.
'We are and shall continue all our efforts with my amazing friends in TEAMLIBBY to help every man, women and child we possible can find donors. We have come this far let's keep it going!
'Thank you to everyone for all your love and support, but this is now a new beginning there is still a long journey ahead for us as a family!
'We shall continue to share our story as long as you guys want to hear it. We need your love and support now more than ever.'
In October Libby was diagnosed with severe Aplastic Anaemia, a rare blood disorder where the bone marrow doesn't make enough blood cells, including red blood cells that transport oxygen to the rest of the body. Libby's family was told that she urgently needed a stem cell transplant from a stranger. Libby was due to receive her transplant just before Christmas but, unfortunately, the stem cell donor became unavailable. Following the devastating news that her planned transplant could no longer go ahead, Libby's family and friends jumped into action, launching the Love for Libby campaign, which has so far raised over £135,000 for Anthony Nolan.
The money raised through the Love for Libby Campaign is being used by the charity to reduce the impact of the coronavirus pandemic. The reduction of Anthony Nolan's fundraising activity, and a large number of people joining the charity's register in early December meant there was a backlog of around 25,000 potential donors. The charity revealed that it needed to raise up to an extra £500,000 to add people to the register, from ordering more swab packs to analysing completed swabs in its laboratory.
In response to the news, Henny Braund, Chief Executive of Anthony Nolan said:
'Everybody at Anthony Nolan was delighted to hear a donor has been identified, and Libby can now start to prepare for the next stage in her treatment. We're incredibly thankful to Libby, and her family, for sharing their stories so openly and eloquently. They have used their voices to raise awareness and vital funds at one of the most difficult times a family can face.
'We wish Libby all the very best as she gets ready for her stem cell transplant; we'll be there every step of the way.'
The family have committed to continuing the Love for Libby campaign. Those who have followed, and supported, Libby can continue to donate money to help the charity to clear the backlog of donors who have applied to join the Anthony Nolan register.
Every year more than 300 children, like Libby, will be told they need a stem cell transplant. Anthony Nolan are calling on people to continue to donate to Libby's campaign at https://www.justgiving.com/fundraising/loveforlibby to give hope to other families who are waiting for news of a lifesaving stem cell donor.