Dawn
Director of Patient Services
I am thrilled to be part of an organisation that has such a clear ambition for improved quality of life for all patients following a stem cell transplant, and where the patient voice really matters. It is my privilege to lead this dedicated Patient Services Team. Together we are committed to working closely with you - the patients and families - to ensure we continue to develop and support the services you need. We want anyone who undergoes a stem cell transplant to know about us and our services.
As a registered nurse I have spent several years working in haematology and chemotherapy where I had the privilege of caring for, and supporting, patients and their families as they navigated their treatment journeys. I have been fortunate to experience a variety of roles within the NHS, including as a Clinical Nurse Specialist, Matron, and Directorate Manager. I have also undertaken Public Health research on suicide prevention, and most recently been part of the Clinical Leadership Team at Hospice UK. Outside of work I love walking in the countryside and spending time with family.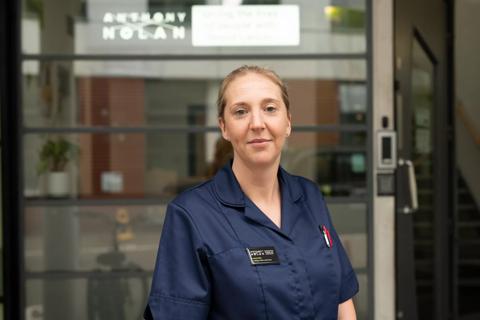 Rachel
Lead Nurse
I have worked in the haematology and bone marrow transplant speciality for 17 years, most recently as a Matron for a regional cancer centre. I am particularly interested in supporting patients and their healthcare teams to optimise both physical and mental condition pre transplant. Being Lead Nurse is a special role that allows me to develop services that work well for patients and identify what improvements can be made to give equity of treatment and service across the country and support the healthcare professionals delivering it.
Tom
Senior Patient Services & Information Manager
Hi – I'm Tom. I manage the production of our many patient info resources (webpages, booklets and leaflets) developing them with patients, authors and medical professionals. I also work on our helpline and our Grants Panel, and I manage our fantastic British Transplant Games team.
Before joining Anthony Nolan I held similar roles at mental health charity Mind, sexual health charity Terrence Higgins Trust and as a broadcast journalist on the BBC News website. I live in east London and when I'm not working I like to DJ, swim and run (a bit).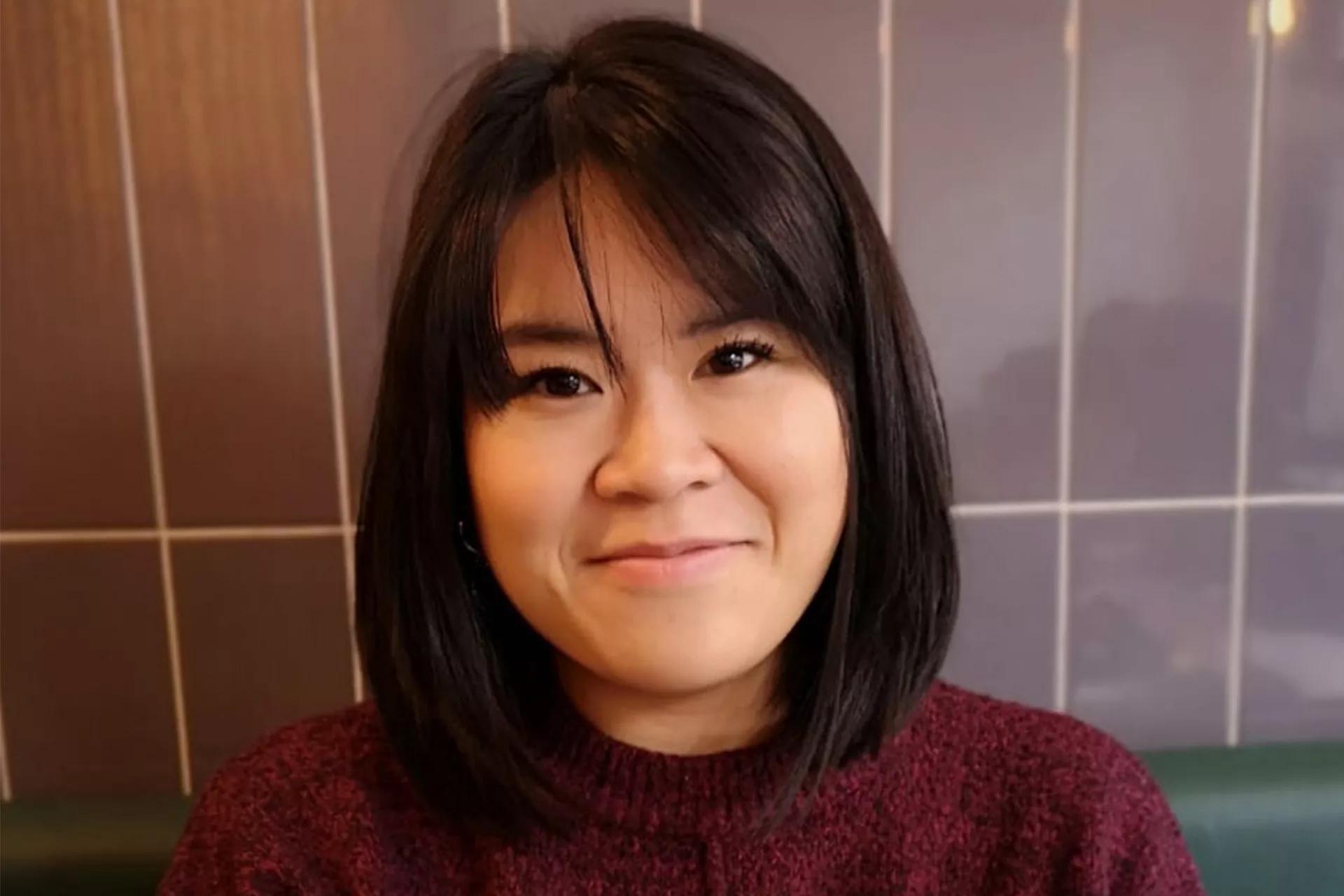 Lisa
Research Lead
I joined the Patient Services team in October 2021 and am responsible for overseeing a new area of patient focused research. I am looking to conduct studies to improve our understanding of quality of life throughout the transplant journey and how we can use this information to lobby for change in services to best support you. Before joining Anthony Nolan, I spent a number of years working in a large NHS teaching hospital, delivering cancer clinical trials. Outside of work, I enjoy baking, travelling, and catching a show down the West End!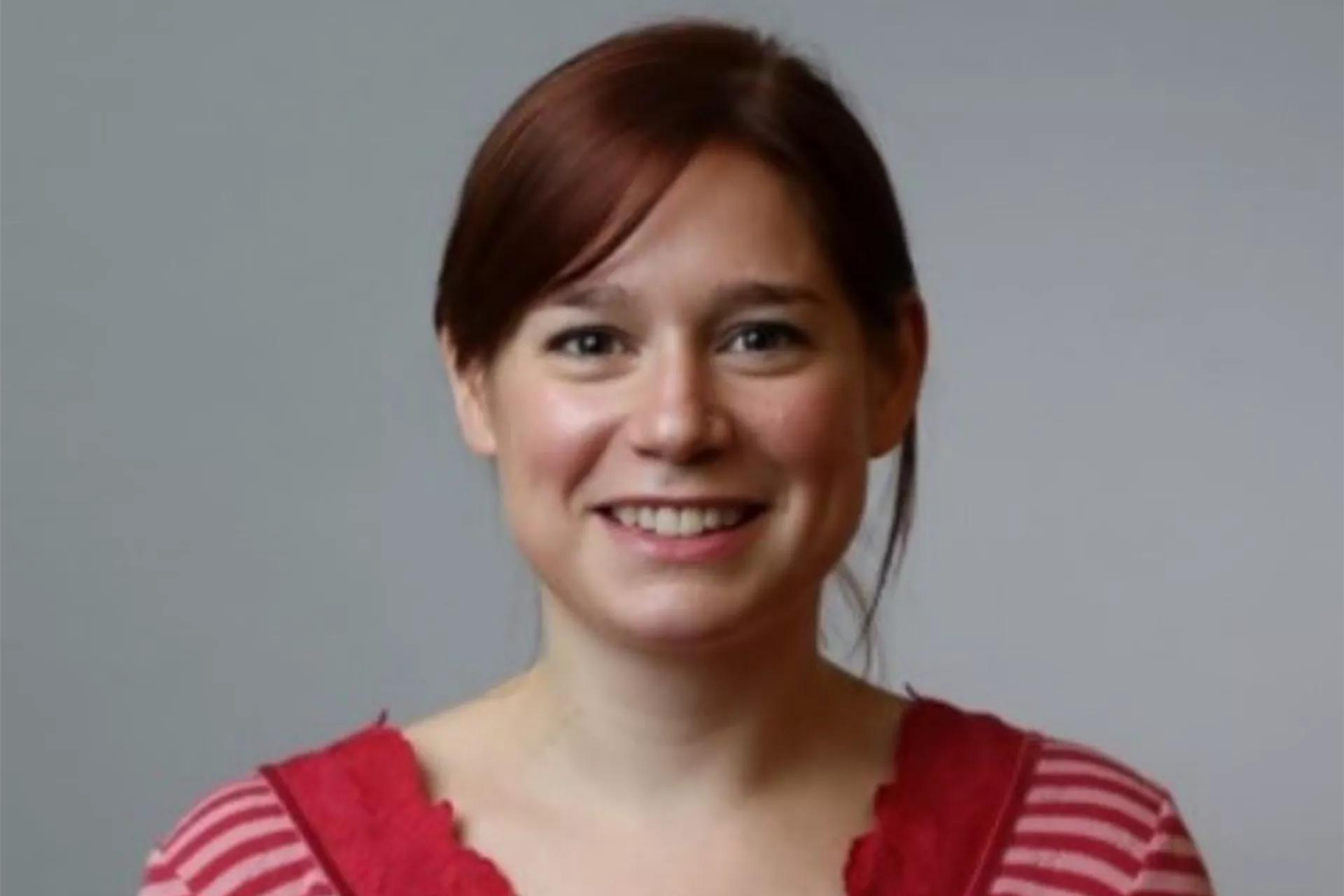 Claire
Patient & Family Engagement Manager
I joined in 2019, and manage a wide range of patient engagement platforms including the Patient & Families Forum and Facebook page, in addition to overseeing the Anthony Nolan Grants Programme, the Patient & Families Panel, and providing support on our Helpline. I enjoy the opportunity to work closely with our community, and with many other teams across Anthony Nolan. A potted history - I studied Architecture, and later went on to train as an adult nurse in London. My experiences led to me realising my passion for providing holistic support to patients and their families. I've spent much of my career providing 1-1 support to cancer patients, and on various healthcare innovation & quality improvement projects in hospitals, in the community and from within charities. Outside of work, I can be found at a gig, gardening, renovating our house or on an adventure - my biggest challenge to date was Mount Kilimanjaro!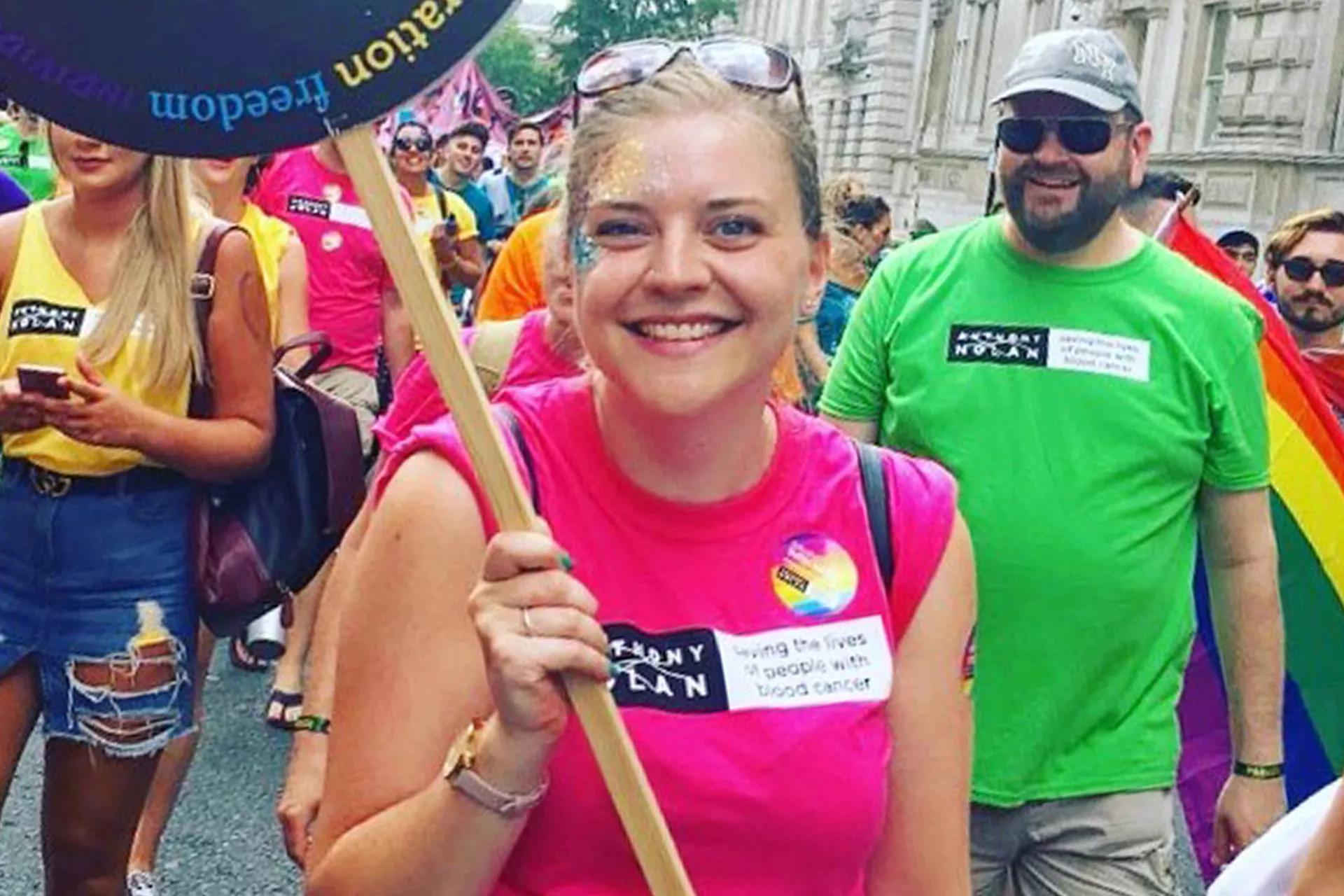 Louise
Health Information Writer & Researcher
Hi, I'm Louise and I joined the wonderful Patient Services team in 2021. I help Tom to look after all our patient information, from webpages and booklets, to leaflets and videos. As a writer, I make sure that all our information is accurate, accessible, evidence-based and empowering. But I can't do this alone, and love collaborating with patients, families, and healthcare professionals to ensure our information is the best it can be! When I'm not faffing about with words, you can find me running, cooking or travelling.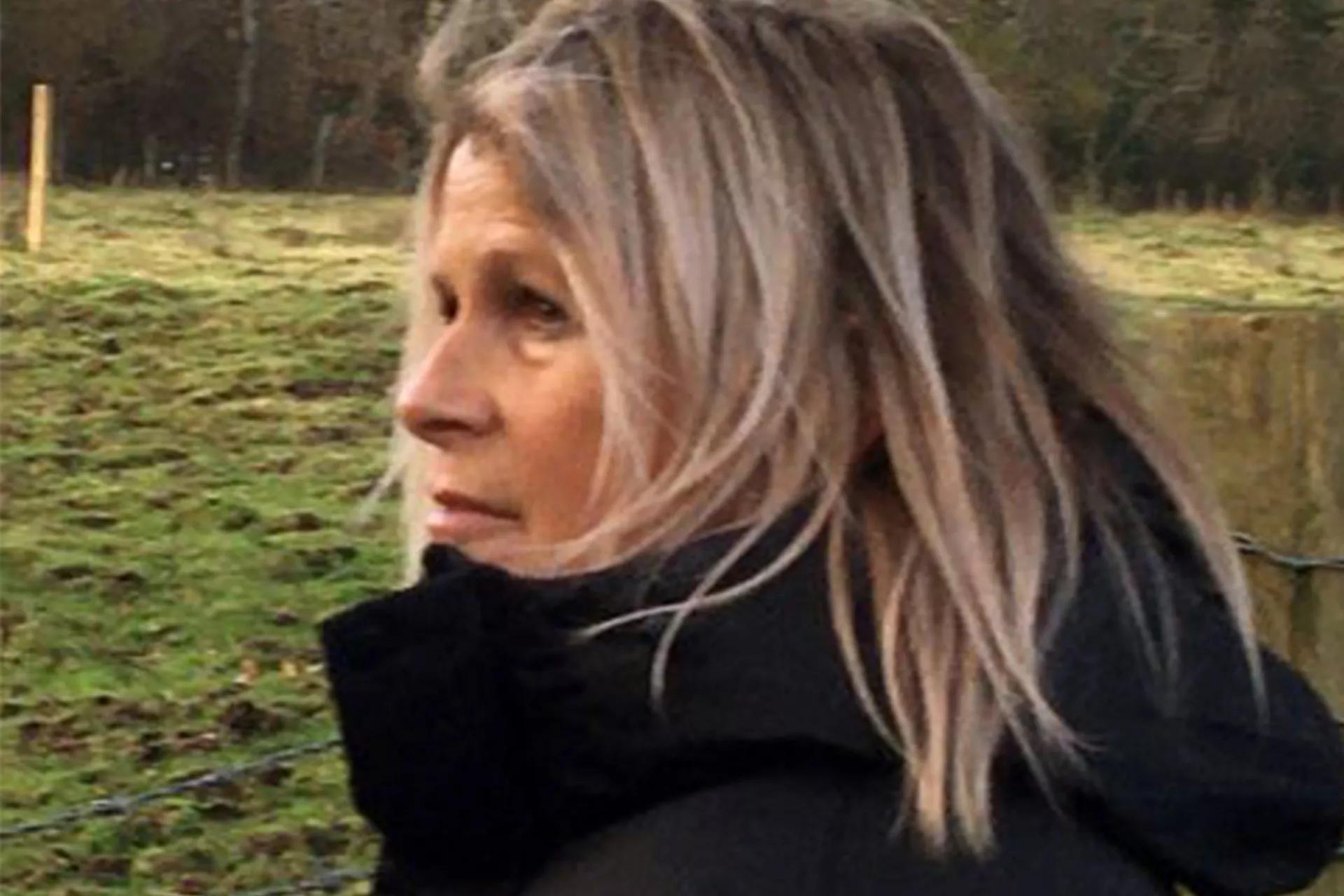 Karen
Clinical Support Coordinator
I joined the team in September 2021. My role is a new and has a lot of different streams which I love, including working alongside the Lead Nurse on the adoption programme and helping with research projects. But my main love is helping patients - either by email or phone. My background is originally a nurse in A & E, but also working for AXA PPP Healthcare as a clinical specialist.
Outside work, I enjoy walking my enthusiastic two year old springer spaniel ( they need a lot of walking, think Tigger from Winnie the Pooh). I also love to discover new places and have lived abroad on a couple of occasions.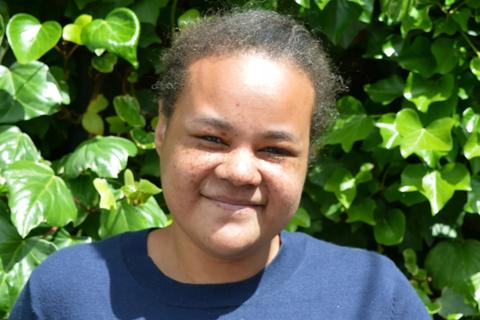 Maddy
Team Assistant
In 2016, I joined the Patient Services team as the Team Assistant after volunteering with Anthony Nolan for 7 months. My role is to provide administrative support to the patient services team and information that supports patients and families throughout their transplant journey. In my spare time, I enjoy reading urban fantasy and romance books and travelling.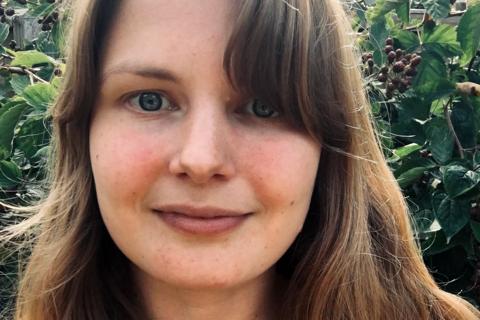 Claire
Relationship & Marketing Manager
I joined the team in 2018. My role aims to connect more people to the amazing services we have available for patients. I love creating multi-channel campaigns that help build our profile and are informed by lots of audience insight. I previously worked in a similar role at Mind, and before that was at the National Trust. Outside of work I'm a keen gardener, lover of nature, and general adventurer – my latest being a trip to volcanoes and northern lights in Iceland.