The Wolf Run is a unique combination of mud, trail and obstacle runs. Running in a #TeamAN pack, or as a lone wolf, you'll tackle a series of tough obstacles - both man-made and natural - designed to test your mental & physical strength, skill and stamina.
You'll run, climb, jump, wade, crawl and swim through a course designed to challenge you on every level, all to save the lives of people with blood cancer.
Stick with #TeamAN and you'll be treated to our VIP package, including:
The slickest personalised vest
Everyone knows the black and green team mean business. And with your #TeamAN vest on, you'll look the business too.
Fundraising materials that'll turn the pennies into pounds
With a digital fundraising pack crammed full of ideas and free materials to make raising money that little bit easier, you'll be smashing your target in no time!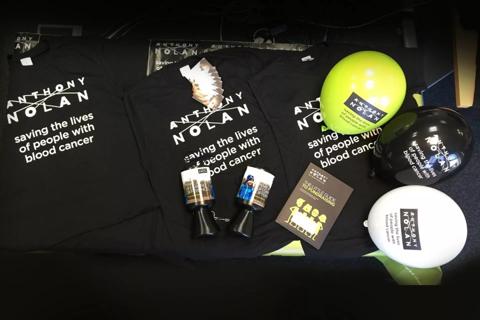 Support from your biggest fans
We think what you're doing is pretty incredible. So to show our appreciation, our Events Team will always be on hand to chat to you via phone, email or on social media. Go #TeamAN!