Facilities Service Coordinator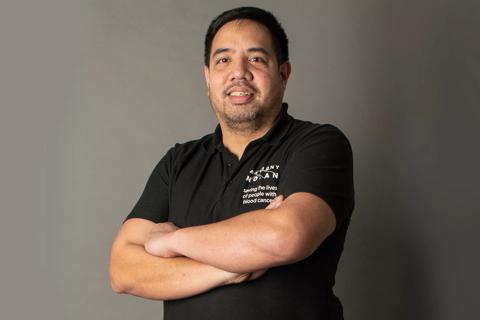 Why did you choose to work for Anthony Nolan?
I initially started volunteering for Anthony Nolan and, after spending more time at Head office, I gained a deeper insight into the amazing work that we do here. Needless to say, when an opportunity to work here came up, I was more than happy to take it.
Tell us your story so far
I started working in the operations department. This enabled me to see how the charity matches stem cell donors with patients to give them a chance at life. I now work in our property and facilities department which has allowed me to utilise other skills I have.
What do you get up to in a typical day?
My day normally starts off with checking our helpdesk to see if there are any outstanding issues that may affect the general operation of the charity. This is swiftly followed by bringing samples from people who have signed up to join our register or taking samples from head office over to our laboratories.
The rest of the afternoon is spent fulfilling any planned maintenance jobs for the day, answering queries and helping to update our helpdesk.
What do you like most about working here?
The diversity of tasks and jobs I do! One day I could be filling in reports and running inspections, the next I could be driving someone to Downing Street or assisting one of our celebrities like Olivia Colman at one of our events. But the best part is that no matter how tired you may be at the end of the day, you know that you have in some way helped someone get another chance at life.
Tell us about learning and development
Working at Anthony Nolan, I have attained a Level 3 certification in Facilities Management. They are also currently helping me work towards a Level 4 certification. I have also been exposed to a wide range of learning opportunities like introduction to sign language, first aid training and growth mindset workshops.