Senior Philanthropy Manager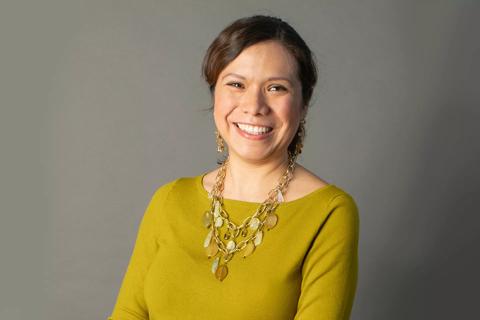 Why did you choose to work for Anthony Nolan?
I joined the stem-cell register 10 years ago and felt a connection to Anthony Nolan's lifesaving mission ever since. I love how tangible its work is in terms of connecting people to save lives.
Tell us your story so far
I came to the UK in 2009 from Mexico to study a Masters. I fell in love with the charity sector and the idea of society coming together to make the change they want to see in the world. I became a Philanthropy fundraiser because I love being able to connect people with the causes they care about.
What do you get up to in a typical day?
I'm responsible for leading on big funding applications and relationships with key funders. This means working with our research, patient services and register development teams to develop fundraising proposals.
What do you like most about working here?
It feels like Anthony Nolan is always pushing the bar to be better and innovate, which is really exciting. I also like how friendly everyone is and believe that the leadership team has built a supportive working environment, where it is ok to ask for help when needed or book training to improve your skills.
What's been your biggest achievement so far?
Last December, I secured £110,000 in two weeks from different foundations and an individual donor that I had been working with.
What is it really like to work here?
Inspiring, busy and interesting.
What would you say to someone thinking of applying?
Working at Anthony Nolan is truly a very rewarding place to work. You will learn, be challenged, grow and make a very tangible difference to thousands of patients in need of or recovering from a stem cell transplant. If you think you have the skills and feel passionate about what we do, it would be wonderful to welcome you to the team.