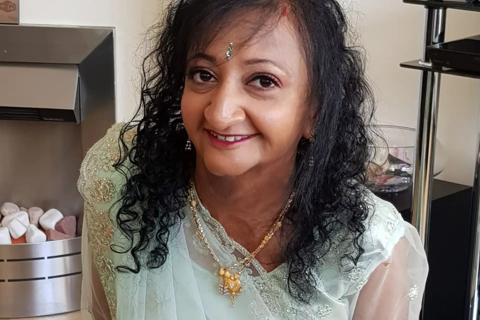 Sonal knows the importance of finding a lifesaving donor match. Having struggled to find a match herself, she now raises awareness to help others. She also helps through her incredible work as a stem cell researcher - a dream made possible because Sonal refused to let her illness hold her back. To celebrate Anthony's legacy, on what would have been his 50th birthday, she has shared her story.
I had my transplant when I was five-years-old. Even 30 years later, I'll sometimes see or smell something that will bring back memories. I had Beta Thalassaemia and the doctors said a bone marrow transplant would be the best option for a cure. Unfortunately, there wasn't a match on the register and none of my family members were a match. The doctors advised my parents to try for another baby - there would be no guarantee that the baby would be a match but there was a chance. It was a lot more pressure on my parents but of course they wanted to try. My sister was born and luckily, she was a match so my transplant was able to go ahead.
I started sharing my story when I saw Veer's campaign to find a donor. It really got to me. It makes me think about what my parents must have been going through. Trying for a baby is hard at the best of times, but imagine being under that kind of pressure? The fact that people are still having to go through that anxiety of not having a match makes me really sad. And if you're from a minority ethnic background, the chances of finding a match are even lower. But together, we can change it.
#WithoutAnthony
Help us spread the word about the need for more donors from minority ethnic backgrounds.
Together, we can give everyone the best chance of surviving blood cancer.
I think one of the reasons there aren't enough donors on the register is because we don't talk about it enough. So, I decided to share my story because it's one of hope. I want to show people the difference a transplant can make and tell them: I'm here because someone once saved my life, you can do that for someone else.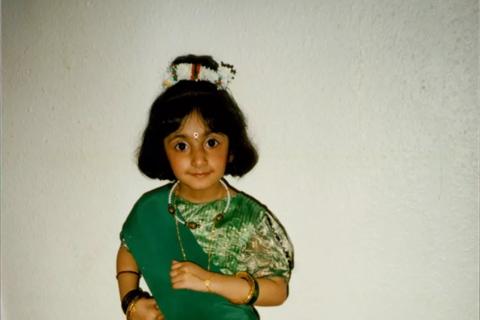 My journey wasn't easy. After the transplant, I spent the next two years in hospital - that's really rare. I just had so many complications. I missed out on a lot of school and I was so far behind. But when I started year 7, something just woke up in me. I realised education was something that was in my control. I could see myself going somewhere. So, I became really studious and that really helped me. I got my degree and then I got my master's degree and now I work as a scientist. I didn't let being ill stop me. You just need to believe in yourself.
I always knew I wanted to 'give back' - to do for someone, what someone once did for me. So, I did my degree in Biomedical Science and I specialised in Haematology and Blood Transfusion Medicine. Soon, I was diagnosing blood disorders and cross-matching blood for transfusions, just like someone had done for me all those years ago. Then I worked in a specialist hospital for Thalassaemia and Sickle Cell disease, so I know for a fact that I've helped someone with the same illness as me. Now I work in stem cell research. It's an exciting and upcoming area of science and hopefully it will help lots of people.
We all have the power to help others. Anthony and Shirley's legacy is one amazing example of that. That's why I'm supporting #WithoutAnthony and I hope you will too.