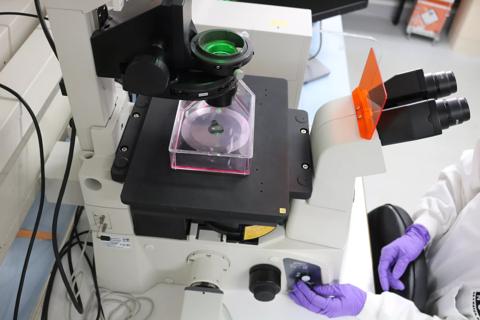 At Anthony Nolan, we started the world's first stem cell register in 1974 to collect potential donor's genetic information to match them to patients in need. We now manage a register of over 850,000 healthy adult donors.
Our Cell and Gene Therapy Services work with a Research Donor Panel of carefully selected, consented and medically-screened donors from the main stem cell register who are available to donate for research.
View our full list of adult donor material products to see how we can help.
Matching your requirements
As experts in matching, we can work with you to match you with the perfect donor to meet your research requirements. This includes:
Range of demographics including age, gender and ethnicity to ensure your research and clinical trials are representative of the patient population.
HLA-type, blood type and CMV status
Medically-screened to provide medical history
Recallable with appropriate consent management
Our donors are overwhelmingly supportive of providing material for research and development (R&D). When surveyed, 86.7% of people on our register answered 'yes' to the question 'would you be willing to donate your cells for research and development that may help to develop new therapies that aim to save and improve lives?'*.
We employ a donor-centric approach, involving donors in all aspects of our work including sitting on our IRB panel to review applications for materials, as well as having a clear process for managing their consent.
*From a survey conducted in January 2019 with 2,400+ respondents from the Anthony Nolan stem cell register.