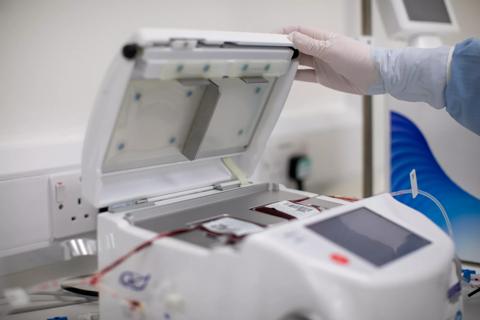 Anthony Nolan Cell Therapy Centre
The Anthony Nolan Cell Therapy Centre was opened in 2008 by the UK Secretary of State for Health in the grounds of Nottingham Trent University. 
Set up with the help of the James Tudor Foundation and the East Midlands Development Agency, the facility houses both C and D grade clean rooms and an extensive cryogenic storage area.
The facility specialises in the processing, testing and storage of human cells for both human and research applications. 
The facility boasts a suite of cutting-edge equipment including:  
Cytiva Sepax automated cell processing system 
Cytiva Smartmax 
Asymptote VIA Freeze 
Planer LN2 Controlled rate freezer   
Miltenyi CliniMacs Plus Cell isolation system 
Miltenyi Tissue Dissociator  
Large Freestanding centrifuge (suitable for blood bags) 
BD FACS Canto II 
Sysmex XE2100 
Temp and CO2 controlled Incubators 
Bactec FX automated blood culture analyser