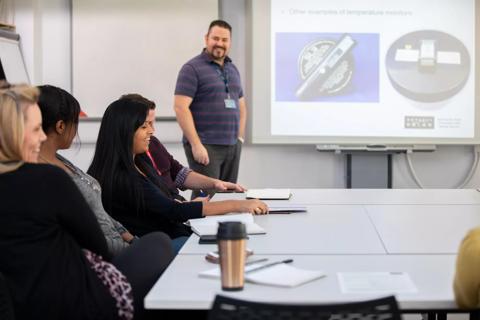 Over the last 45 years, we have developed unparalleled experience in histocompatibility, immunogenetics, donor transplant services and cord blood banking.
We are based in the UK, with a global reach through our trusted network of partners. Our dedication to world-class, life-saving research is perfectly aligned with that of our clients. They work with us for three main reasons:
Capacity: A register of more than 850,000 donors, a Cell Therapy Centre and a cord blood bank of over 10,000 clinical grade units.
Quality: Delivery of high-quality starting material, to the specifications and standards that our clients expect. Our donor register is accredited by the World Marrow Donor Association and we are licenced by the HTA. Furthermore, our Cell Therapy Centre holds National Ethical Approval and FACT-NetCord accreditation. See our full accreditations.
Expertise: Our clinicians and researchers work alongside our business delivery team to provide scientific and commercial expertise Our decades of experience facilitating stem cell transplants means that we have the infrastructure and logistics to support your work – the similarities in the journey of a cell for a stem cell transplant and for research, as shown below, provide the perfect foundation for our high-quality services.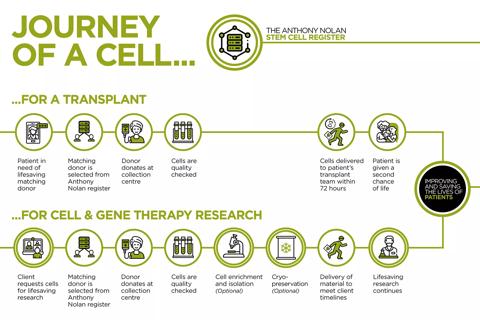 To find out more about the journey these cells take before they arrive at your laboratory, ready to be used in your latest project, read our blog 'The journey of a cell for research'
Working together
We think of our clients as partners. However complex or unique the request, our team of experts consult with our partners to ensure we deliver the right materials to advance their therapeutic pipeline. Find out more about our team and who we work with: